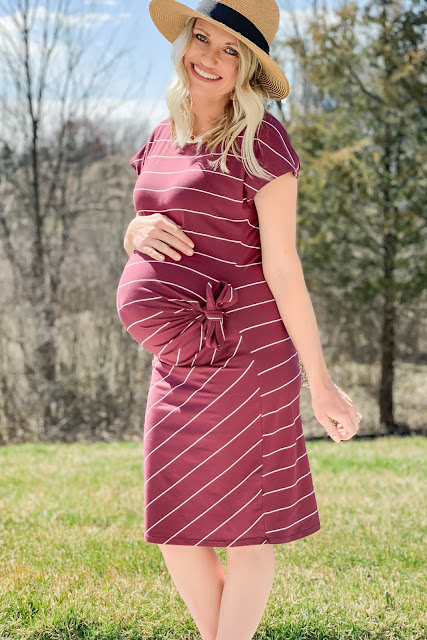 Being quarantined at home was not the way I had expected to spend my third trimester. I have been looking forward to spring my entire pregnancy because I knew once it warmed up I'd be able to wear dresses. Dresses are really one of the most comfortable things to wear when you are pregnant. After wearing leggings almost non-stop my entire pregnancy, I'm sick of them. I'm ready to pull out all my favorite dresses, that I can still fit into of course. Being stuck at home isn't going to stop me from dressing cute this spring.
*This post contains affiliate links, which means by clicking on and/or making a purchase through a link I will earn a small commission for this blog. Thank you for your support!
One style of dress that I am a huge fan of while pregnant is a fitted dress. I love being able to show off my baby bump. I don't know about you, but I feel that pregnancy is really the only time in your life that you can really accentuate your mid-section and be proud of your belly. No need to try to suck in. You might as well take advantage of it while you can.
Once you hit your 3rd trimester, it's nice to have one or two fitted maternity dresses. I have been able to get away with wearing most of my non-maternity dresses that are bump-friendly, but when it comes to my fitted dresses, it's nice to have extra stretchy material in a maternity dress.
Today's look is all about showing off my growing bump. This cute fitted maternity dress (
HERE
) was gifted to me from
Sexy Mama Maternity
. I love how it shows off all my baby curves. The little tie on the side really helps to show off my growing baby bump. It's also super comfortable, so it works just fine for hanging out around the house.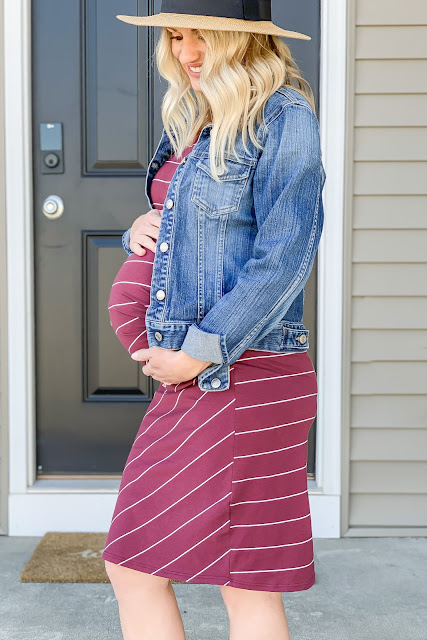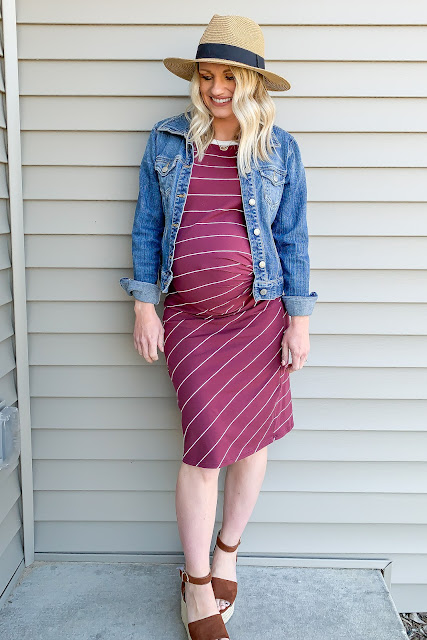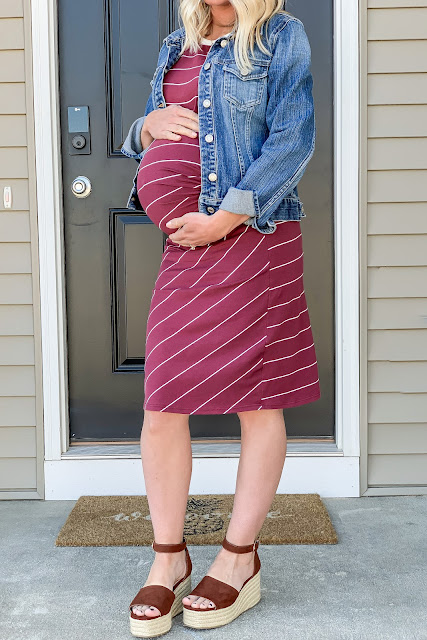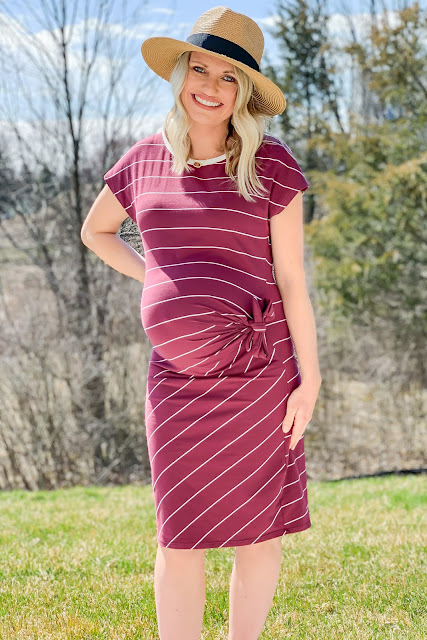 Katie🤍