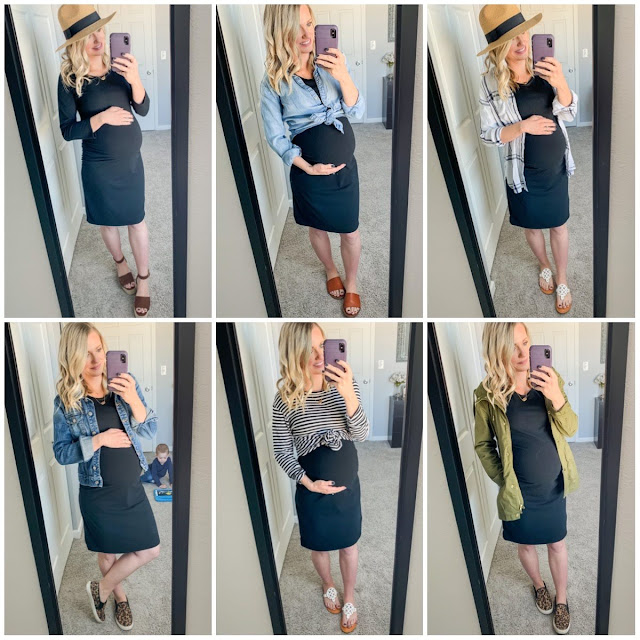 Here I am in the last trimester of my second pregnancy.  I'd like to say that I learned a little more about the basics of maternity style this time around.  I learned what I like and what I don't like when it comes to maternity clothes.  I will say that my last pregnancy was a little more fun to dress for.  I had fun finding new ways to dress my bump and be creative with my non-maternity clothes.  This pregnancy, I've tried to stick more to comfort over creativity.
*This post contains affiliate links which means by clicking on and/or making a purchase through a link I will earn a commission for this blog.  Thank you for your support!
This is my last style post in my series on
Building a Maternity Wardrobe on a Budget
.  My main goal while pregnant has been to build a versatile maternity wardrobe that I didn't need to spend a lot of money on, and that's just what I've done.  My current maternity wardrobe, that I don't think I will be adding anything else to, consists of 2 maternity t-shirts, 2 maternity tank tops, 2 maternity pairs of jeans, 2 maternity pairs of leggings, 2 maternity fitted dresses, and a belly band.  That's all the maternity items I have, everything else that I've been wearing is my normal non-maternity clothes.
If you read my last outfit post (HERE), you already know that I love fitted maternity dresses.  They are so comfortable and I love how they show off your growing baby bump.  For this post, I am styling a simple black fitted maternity dress (HERE).  I bought this dress during my first pregnancy.  I needed a dress to get me through the holiday season, so I went with this black dress because I knew I could wear it in more than just one way and you can never go wrong with black.  I wore it to my husband's work Christmas party, to church, and for Christmas Eve.  This time around it's a totally different season, yet I'm still able to style it for the spring.
  Here are 6 ways that I'm styling my black maternity dress this spring.
Outfit #1- Spring look with platform sandals and hat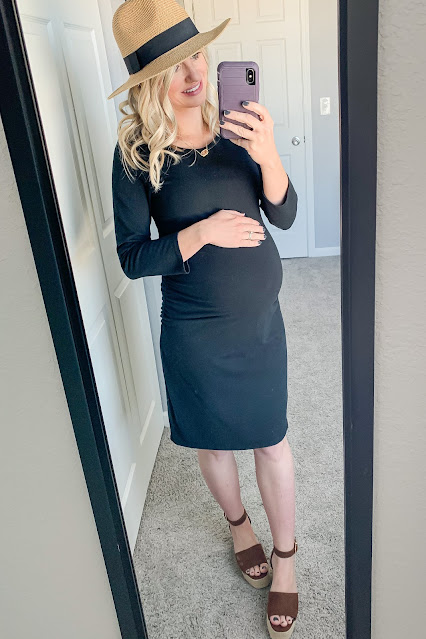 Outfit #2- Chambray shirt tied over the bump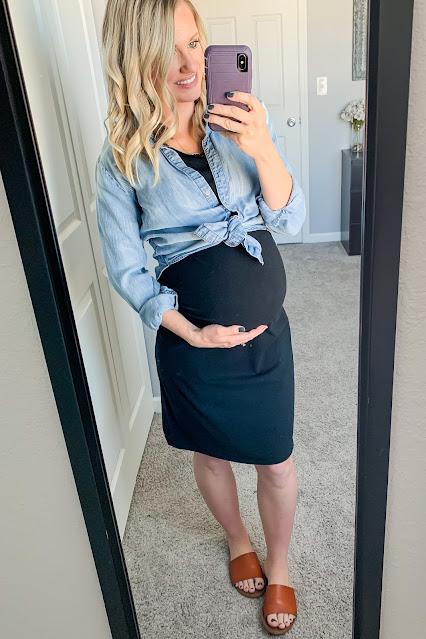 Outfit #3- Button-down shirt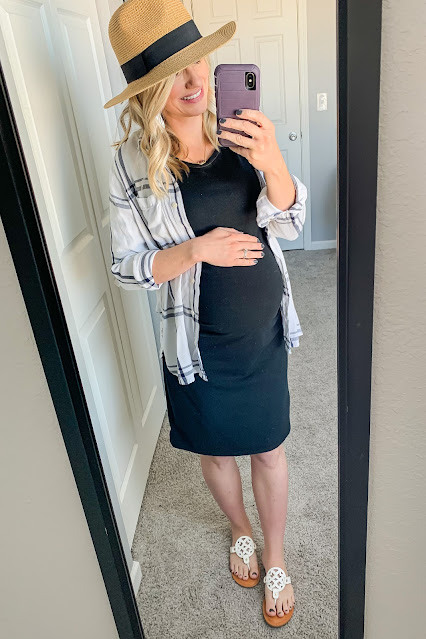 Outfit #4- Denim jacket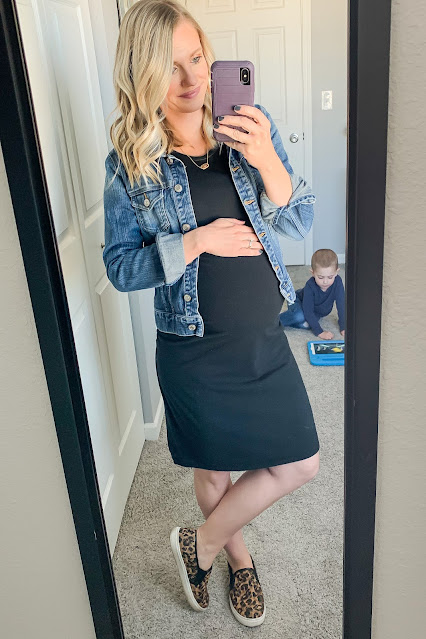 Outfit #5- Long sleeve top knotted over the belly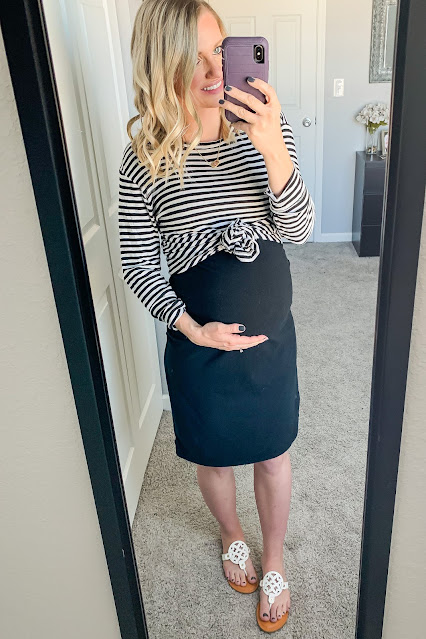 Outfit #6- Utility jacket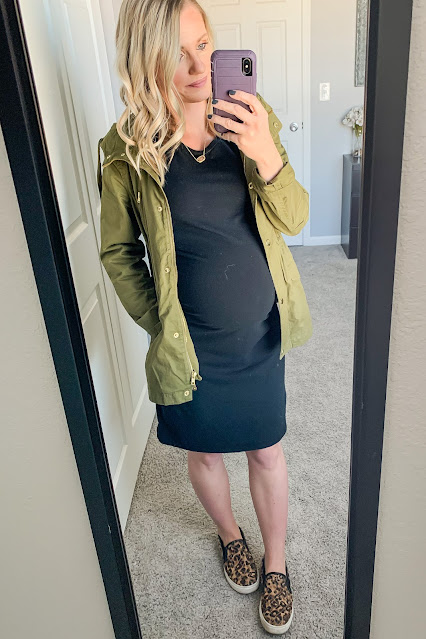 Katie🤍
Pin the post!