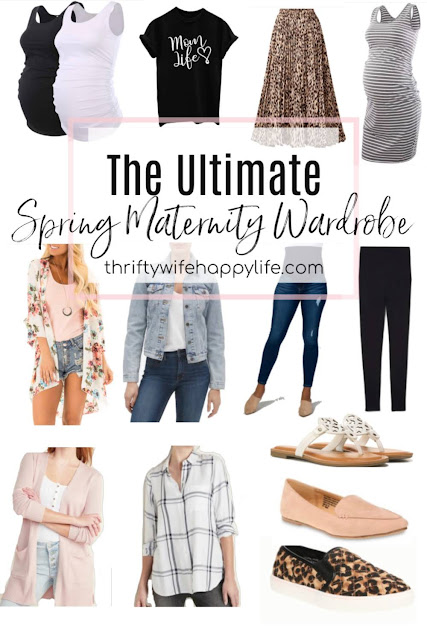 Having a baby due on the summer solstice means that each one of my trimesters has been through an entire season. My first trimester was during the fall, the second was winter and now for my final season, I will be going through the spring. I'm actually really excited that my third trimester is during the spring. It's not too hot, I can wear almost anything and I can't wait to wear dresses and sandals!!
*This post contains affiliate links, which means by clicking on and/or making a purchase through a link I will earn a commission for this blog. Thank you for your support!
For today's post, I have put together my ultimate spring maternity wardrobe. These are the items that I will be wearing the most this spring and I can't wait!
Basic Maternity Tank Tops
Having good basic tops to layer over is an important part of a maternity wardrobe. I like to stick with basic colors like black, white, gray and stripes. That way you can get a lot of use out of them and wear them under almost anything!