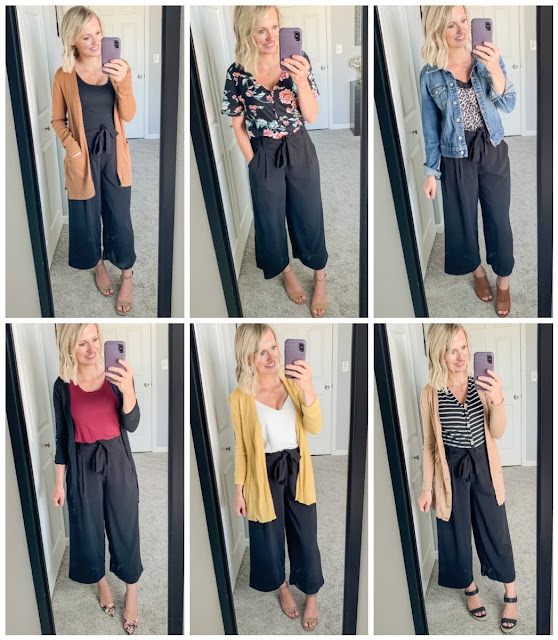 I have to say that I am really loving being a stay-at-home-mom right now.  It's so great being available all the time for my kids and not having to worry about my maternity leave ending soon.  It wasn't an easy adjustment for me at first.  I really loved being a working mom too. There are some days where I really miss starting my morning early and heading to work.  I loved being a preschool teacher.  I loved the kids, I loved my co-workers, but most of all I loved planning out my work outfits.  Call me crazy, but I loved planning out what I was going to wear for the workweek.  I'd plan out my outfits for the week in advance.  I'd always try to mix and match my clothes the best I could and wear something new each day.  I always felt that when you are working with the same people every day, you start to learn their wardrobe.  That's why I always tried to wear something a little different each day.
*This post contains affiliate links, which mean by making a purchase through a link, I will earn a small commission for this blog.  Thank you for your support!
Today I want to share how to style my paper-bag, wide-legged, black pants.  These pants were a Goodwill find for only $3.99!  They are from Zara, so it was a great find.  (Similar HERE, HERE, HERE)  I love these pants for work because they are super comfortable and easy to style.  Whether you are a teacher in a classroom or you work in an office, you can easily make these pants work for any work dress code.  Here are 6 different ways that I am wearing these pants.

Outfit #1- All black with camel color cardigan and animal print shoes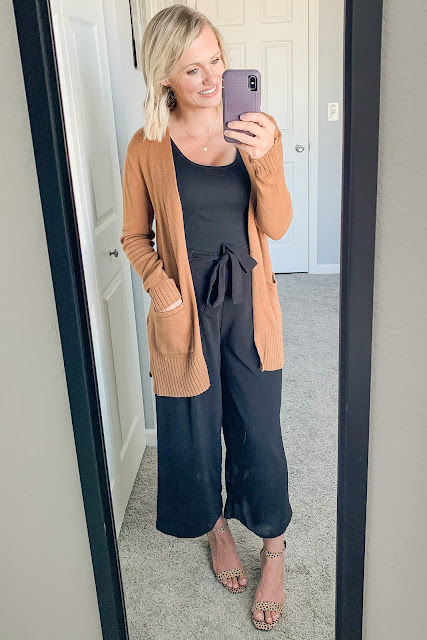 Outfit #2- Floral blouse and nude shoes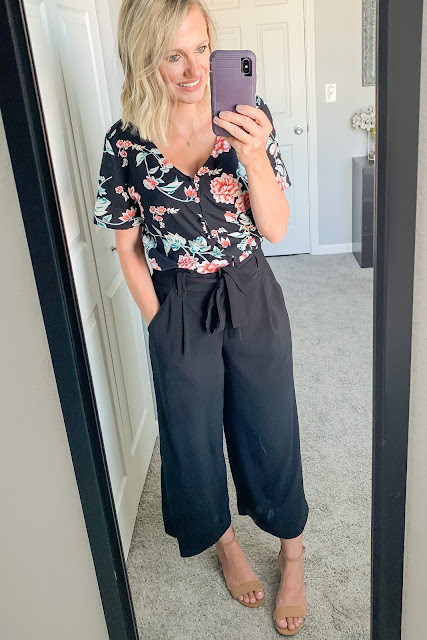 Outfit #3- Leopard cami, denim jacket, and peep-toe mules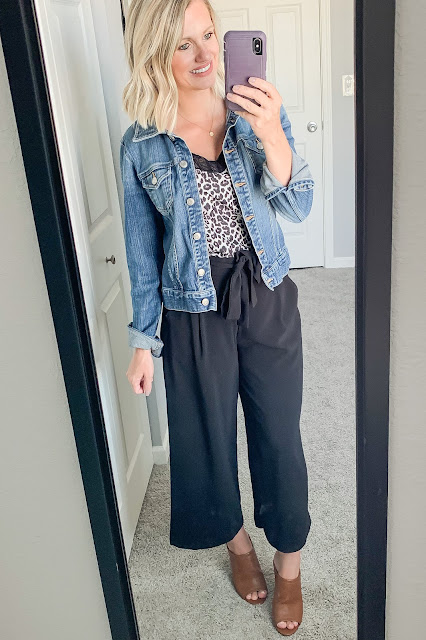 Outfit #4- Maroon top with a statement shoe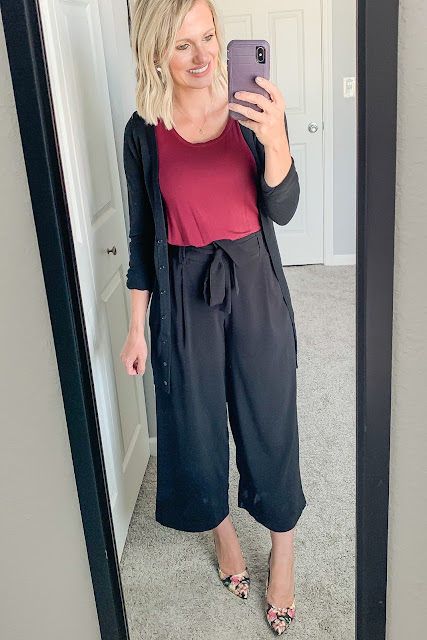 Outfit #5- Pop of yellow and animal print shoes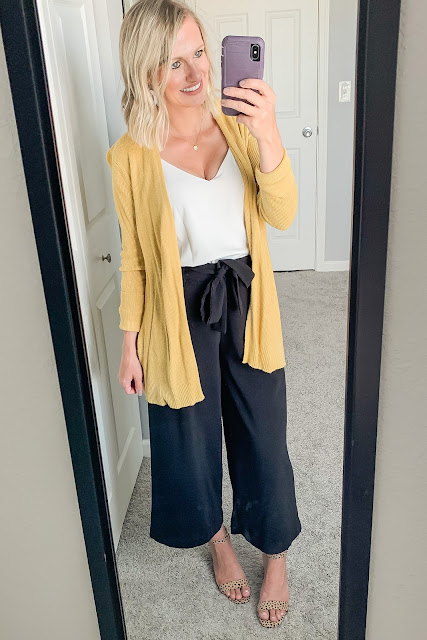 Outfit #6- Stripe shirt, tan cardigan, and espadrille wedge sandals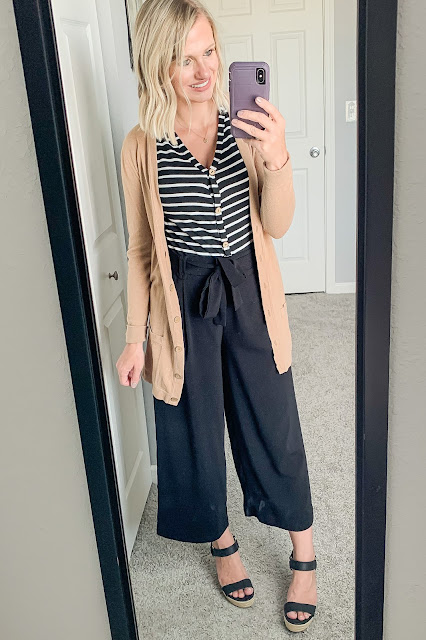 If you want to get some more workwear inspiration, this week over on Instagram, I'm teaming up with some of my blogging friends to share 3 ways to wear our favorite workwear pieces.  We are also giving away a $250 Gap Inc. gift card so you can shop for all your workwear needs.  Head over to my Instagram Stories (
HERE
) to hear all the details.
Katie🤍
Like the post? Don't forget to pin it!