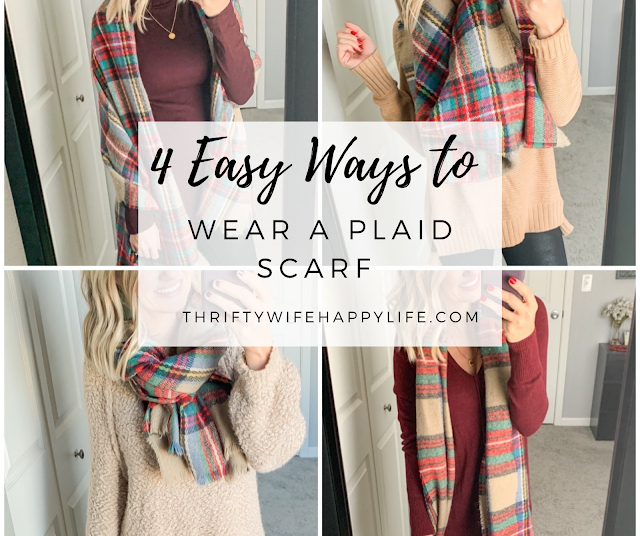 Did you catch my latest reel style video over on Instagram?  If not, I shared a few ways to style my favorite plaid scarf. (Check out my reel HERE)  I bought this plaid scarf last December at a local second-hand store.  I've been looking for a plaid scarf like this for years.  I love that it has green and red, so it's great to wear around the holidays, but I also wear it throughout the winter with my coats. Sometimes it's tricky to figure out how to wear a scarf.  You would think it would be pretty easy, but it's not always.
Here are 4 ways I like to wear my plaid scarf.
*This post contains affiliate links which means if you make a purchase through a link I will earn a small commission for this blog.  Thank you for your support!
Option 1: Blanket wrap
For this look I simply wear the scarf over my shoulders like a shawl, at least that's how my husband describes my scarves as a shawl as his grandma wore…haha.  This is a cozy way to wear it around the house and it will keep you warm.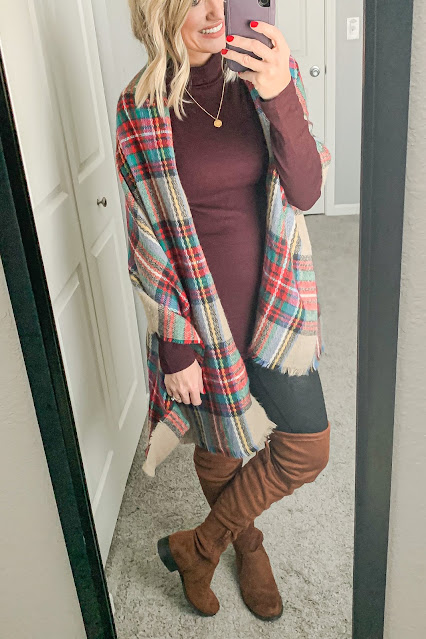 Option 3: Draped over the neck
This way is the easiest and I like it a lot because you can still see your outfit.  All you do is drape the scarf over your neck and let it hang down.  I feel like it just adds a little pattern to your sim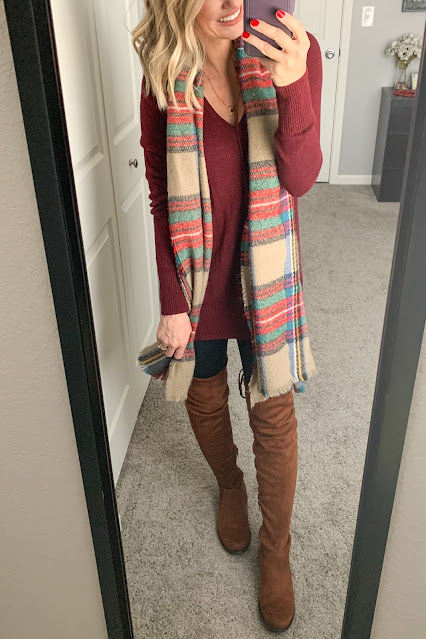 Option 3:  Bandana style
My scarf is not a square blanket scarf, so doing a bandana style tie can be difficult.  That's why I've been using a little trick with a hair tie.  I fold the scarf in half like a triangle, then I take a hair tie and tie it behind my neck.  This way it doesn't feel all bulky like the traditional way you would do a bandana style scarf.  (To see the detailed way to tie it you can check out my reel on Instagram
HERE
).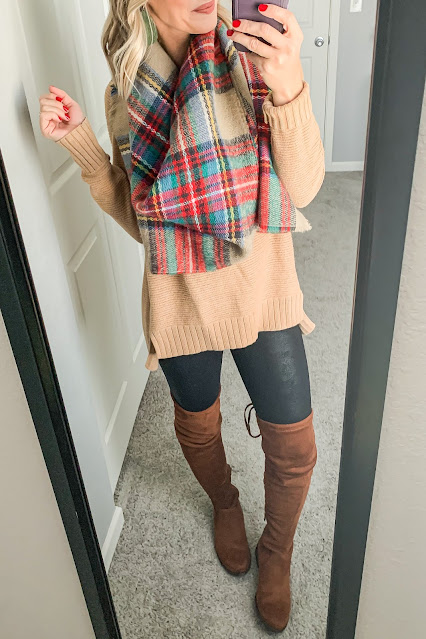 Option 4: The wrap around
I love this way when it's really cold out because it keeps your neck nice and warm.  I have no idea how to put it into words on how to tie this option so I will again direct you to my reel video so you can get the idea! (Reel video
HERE
)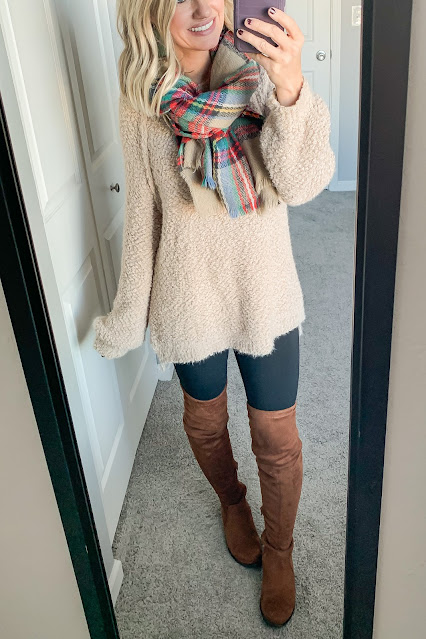 Which option will you be trying out?
Katie🤍
Pin the post for later!