I have to say that I am pretty spoiled with weather living in Las Vegas. November through March the weather has that cool fall feel, which is my favorite kind of weather to dress for. It never gets too cold, but you still get that chill in the air where you want to layer up a little.
*This post contains affiliate links, which means by clicking on and/or making a purchase through a link, I will receive a small commission for this blog.

For today's look, I wanted to share a way I like to layer up when the weather is not cold yet, but you still want to embrace the fall/winter styles. This grey t-shirt is quickly becoming one of my favorite tops in my closet. It was one of the tops I purchased with my ThredUP credit. It's so soft and so comfortable. If I could, I would wear it every day. I paired it with the jeans that I recently distressed myself. For accessories, I wore my grey plaid scarf that I found on clearance last fall at Banana Republic Factory. My ankle boots are Forever 21 boots that I bought on ThredUP. I usually stick to brown when it comes to boots, but I am loving these boots in black. Plus they are super comfortable and I've been able to wear them to work a lot. This black satchel purse is one of my favorite purses in my closet. I bought it last fall at Nemain Marcus Last Call. I thought it was a cute cheaper option to the black
Kate Spade satchel purse
that I was eyeing at the time.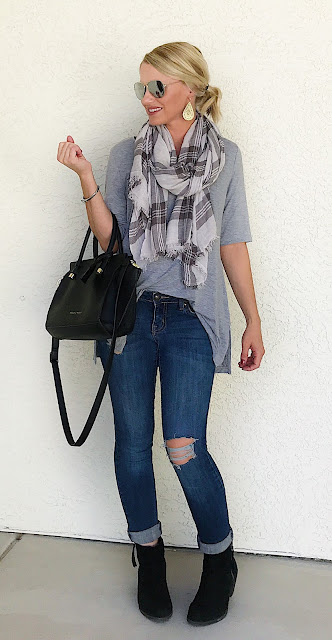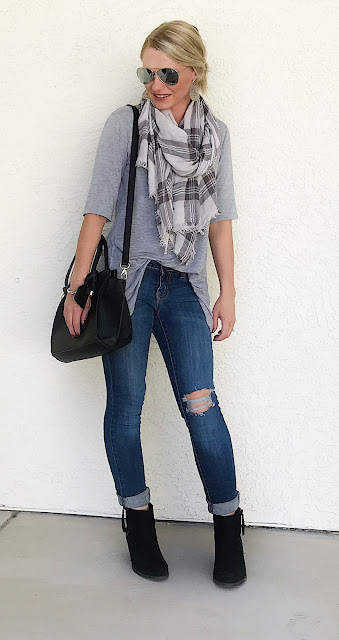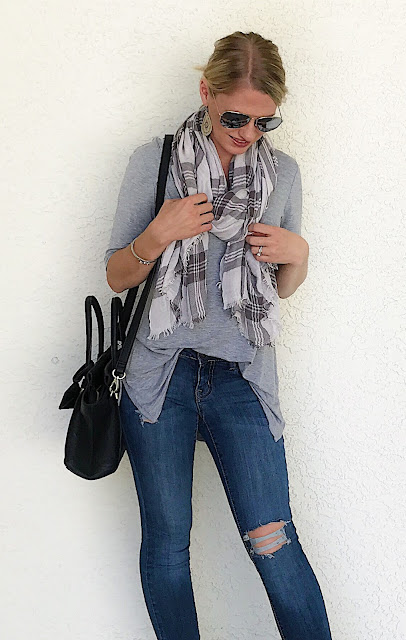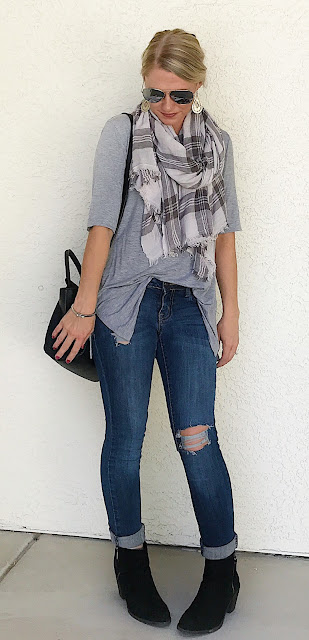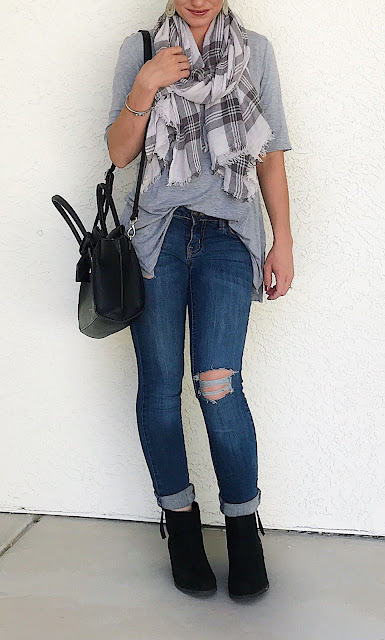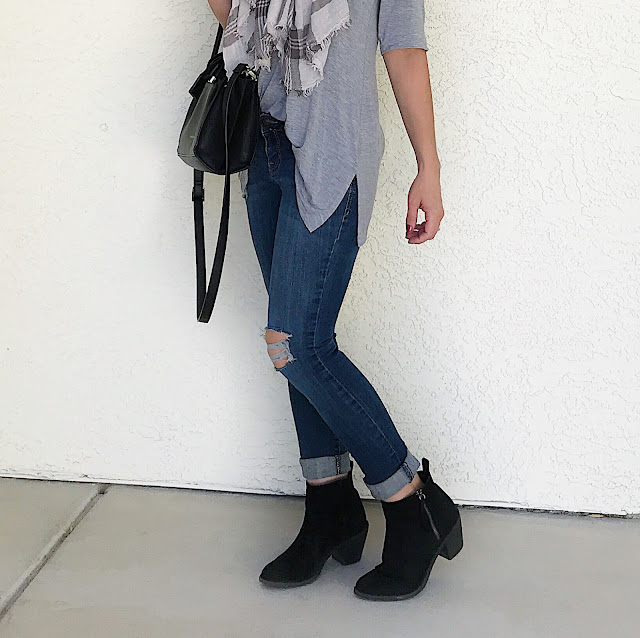 Shop my closet