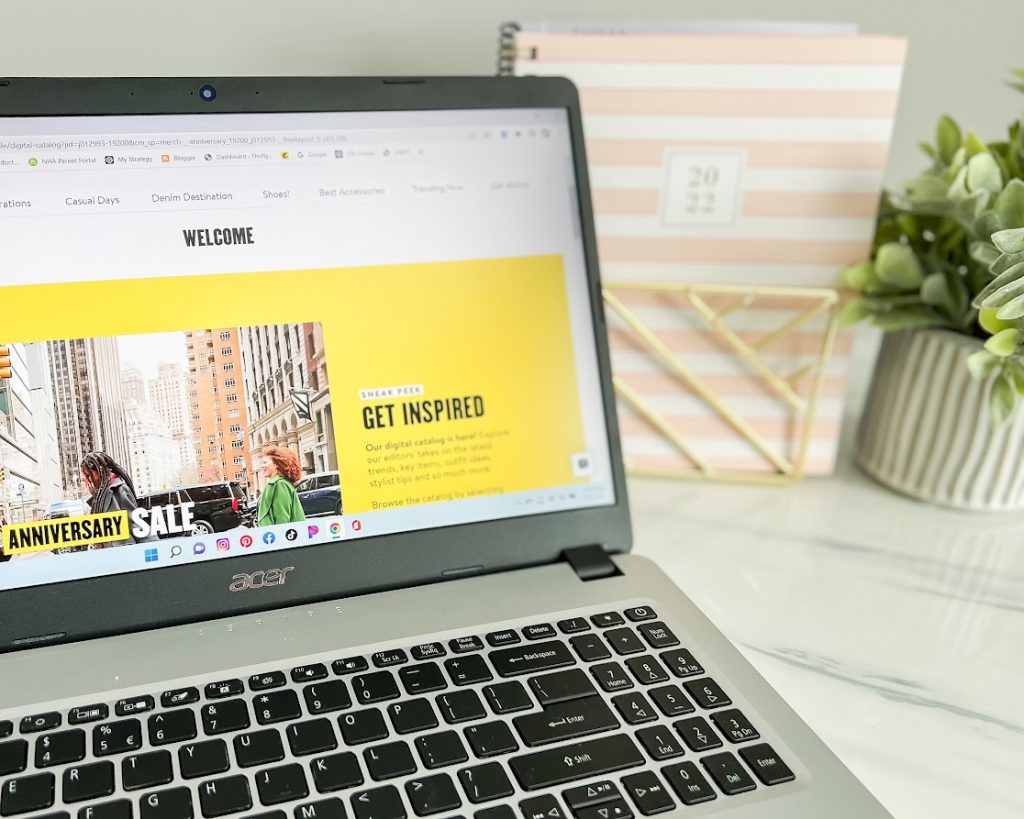 One of my favorite things to do as I browse the Nordstrom Anniversary Sale each year is to find splurge or save items to share. I mentioned in my last post on this sale (HERE) that you don't need to shop this sale to benefit from it. You can use the sale as your style guide for fall. There's nothing wrong with a good splurge from time to time, but for me, I'm all about a good save!
*This post contains affiliate links.
Today I have rounded up some popular items from the Nordstrom Anniversary Sale and found less expensive similar items to give you a little splurge or save inspo. These save items capture the same great looks and styles from the brands in the Nordstrom sale but are a fraction of the price. Another great thing about these less expensive options is that you can shop them for this price at any time. The Nordstrom sale ends July 31st and the prices will go back to their normal retail prices, but these less expensive items will stay the same price, so when you are ready to shop for fall pieces they will still be the same low price!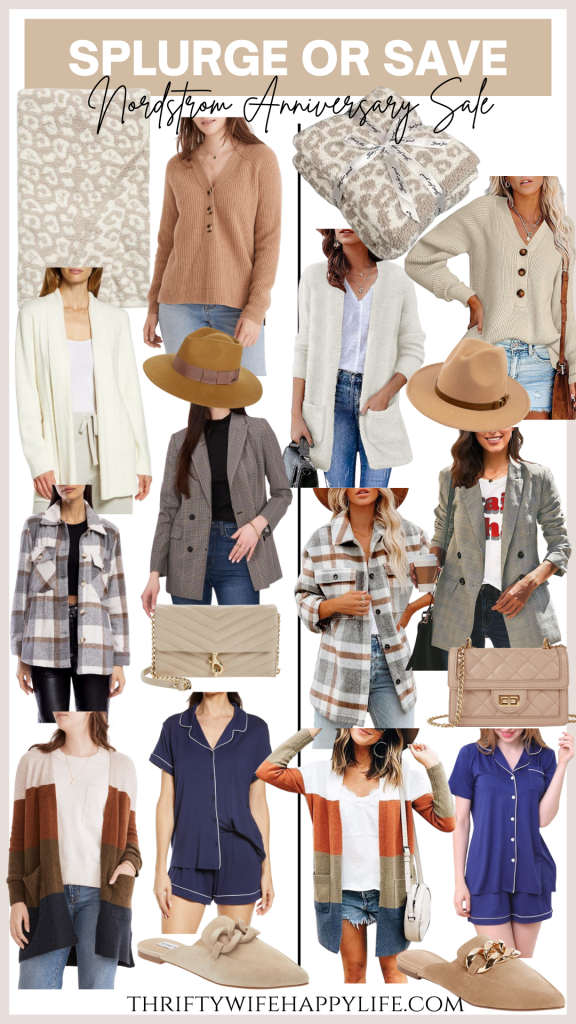 Splurge or Save the Nordstrom Anniversary Sale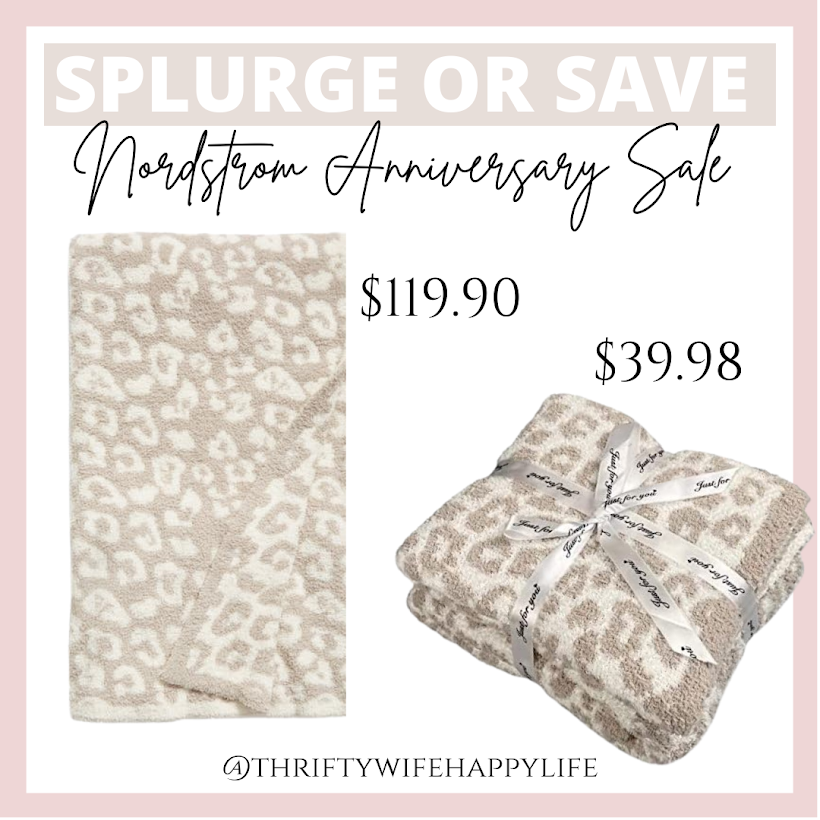 1.) Barefoot Dreams In the Wild Throw Blanket vs. Luxury Fleece Leopard Throw Blanket
This is one of the most popular items in the n-sale and I personally can't bring myself to spend over $100 for a throw blanket, especially with little kids. That's why I love this look-alike blanket from Amazon!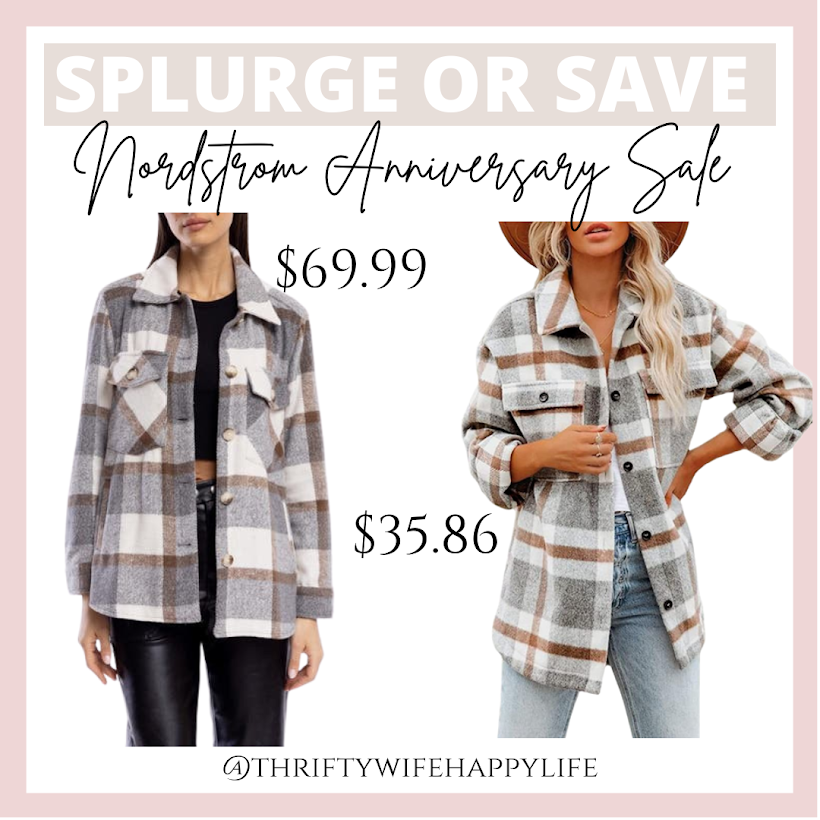 2.) BLANKNYC Plaid Shacket vs. Beaully Flannel Plaid Jacket
There are a couple of cute shackets in the Nordstrom sale, but for me, shackets are a trend that I would rather not splurge on.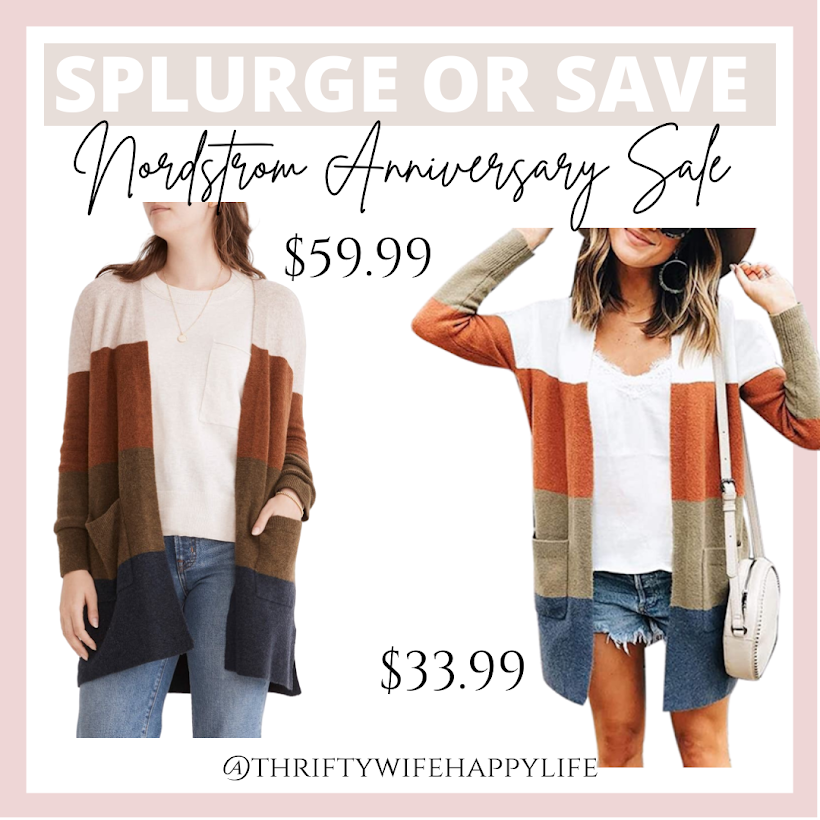 3.) Madewell Kent Colorblock Cardigan vs. ECOWISH Colorblock Cardigan
I love the colors of this Madewell. They are perfect for fall, but if you are just looking for the look this Amazon cardigan is very similar!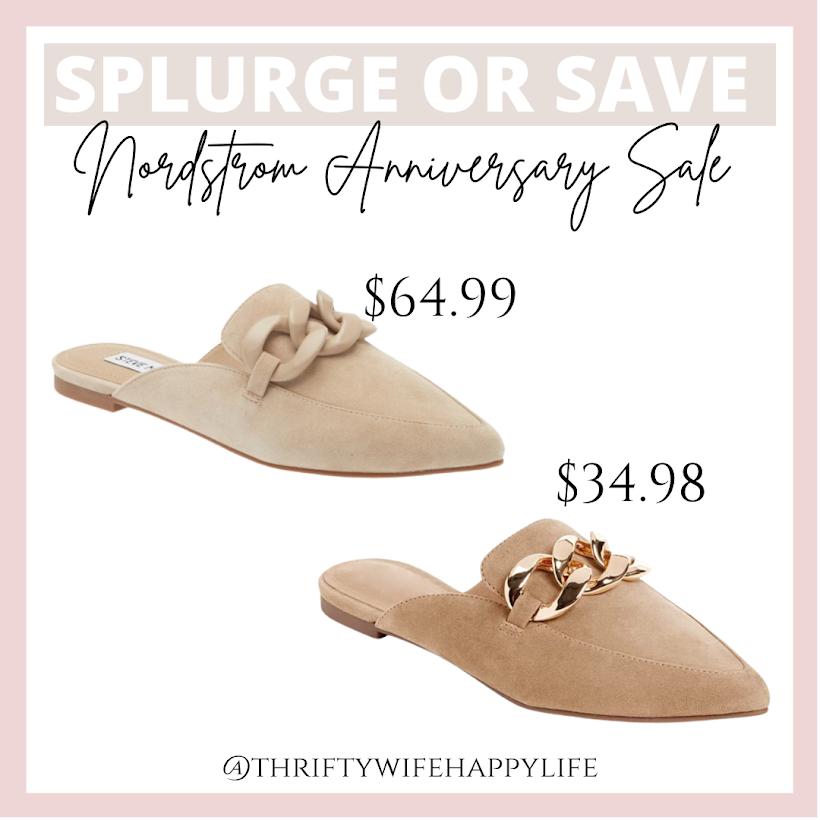 4.) Steve Madden Fleur Pointed Toe Mule vs. Juliet Holy Mules
I saw these mules last year in the sale and I had to get a similar pair. I wish I would have known about this pair on Amazon! They are so similar to the real pair, plus you can get them in a bunch of colors!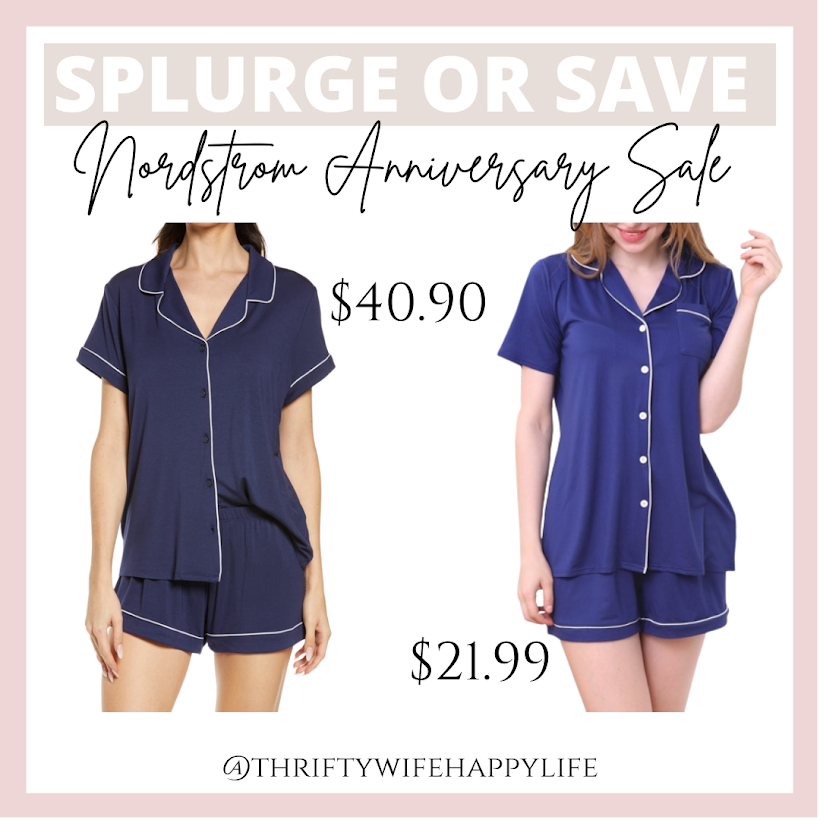 5.) Moonlight Eco Short Pajamas vs. Doublju Short Sleeve Button-Down Pajamas
I love these Moonlight short pajamas, however, there are a lot of similar pajamas out there for a fraction of the sale price. I have a pair from Amazon, but this pair here is from Walmart!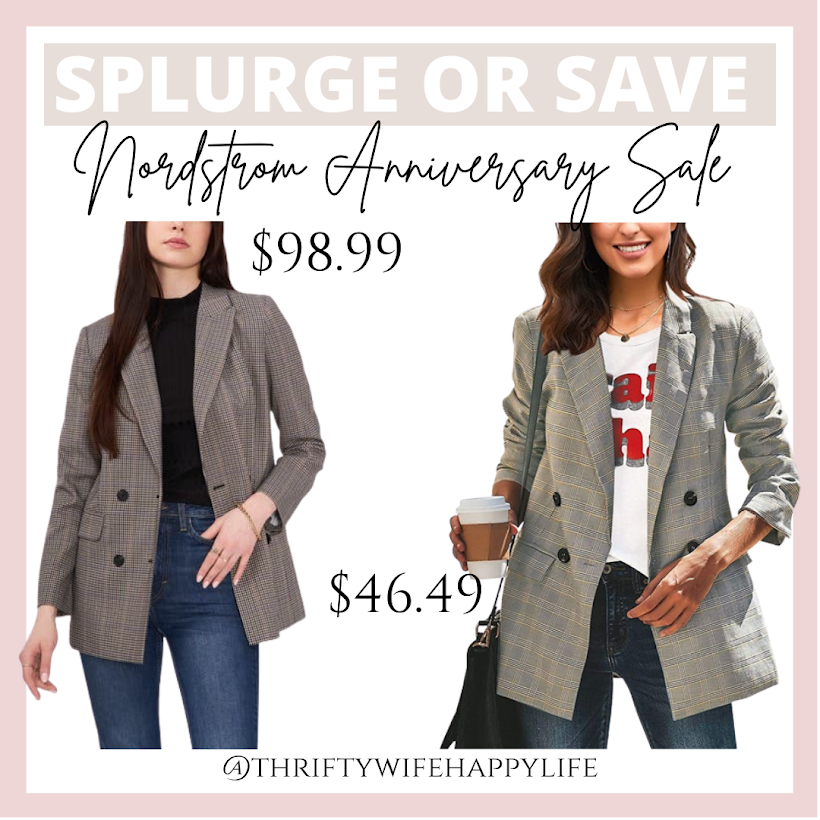 6.) 1.State Plaid Double Breasted Blazer vs. LookbookStore Plaid Office Blazer
I love blazers, but they often are expensive. For me, I just don't wear them enough to justify a splurge. That's why I love this similar plaid blazer from Amazon!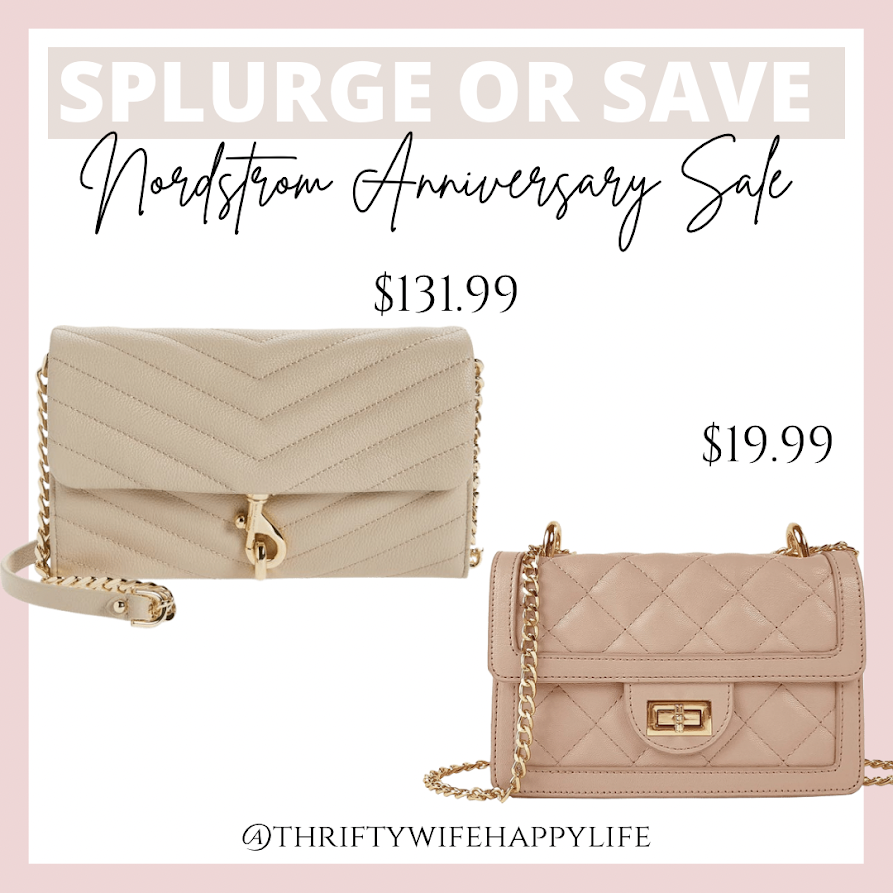 7.) Rebecca Minkoff Edie Quilted Leather Wallet vs. SG SUGU Quilted Crossbody Bag
I love a good splurge purse, but in recent years I have avoided spending a lot of money on my bags. This designer-inspired purse from Amazon has the same great style, with a much lower price tag.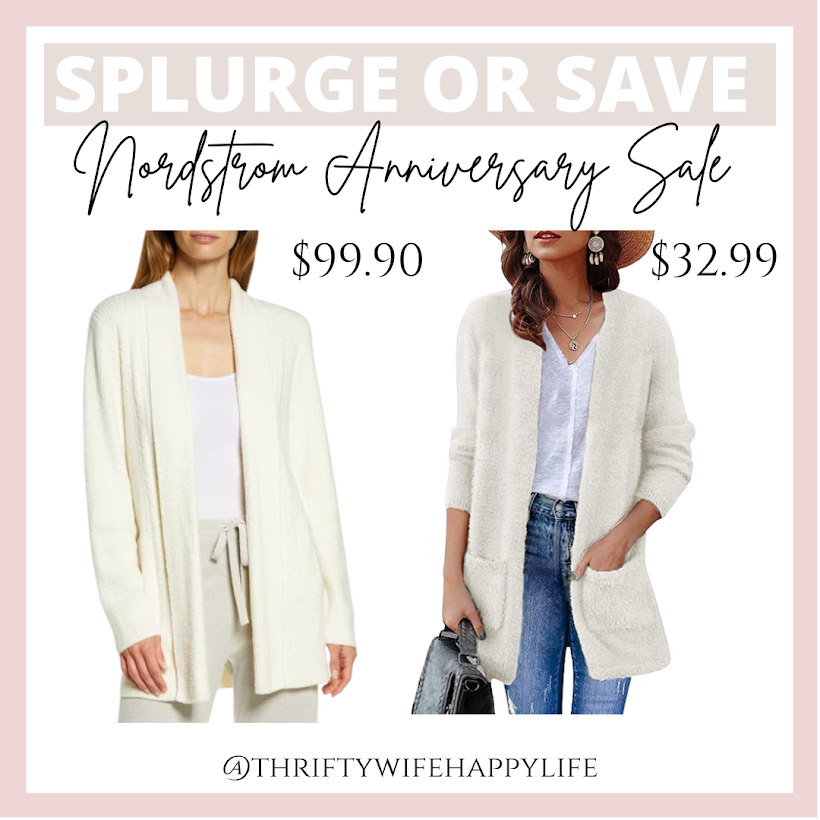 8.) Barefoot Dreams CozyChic Lite Cabin Cardigan vs. ZESICA Fuzzy Cardigan
The Barefoot Dreams cardigans are always another popular item in the Nordstrom sale, but I always feel that the price tag is too high. That's why I'm up for a save on this cardigan.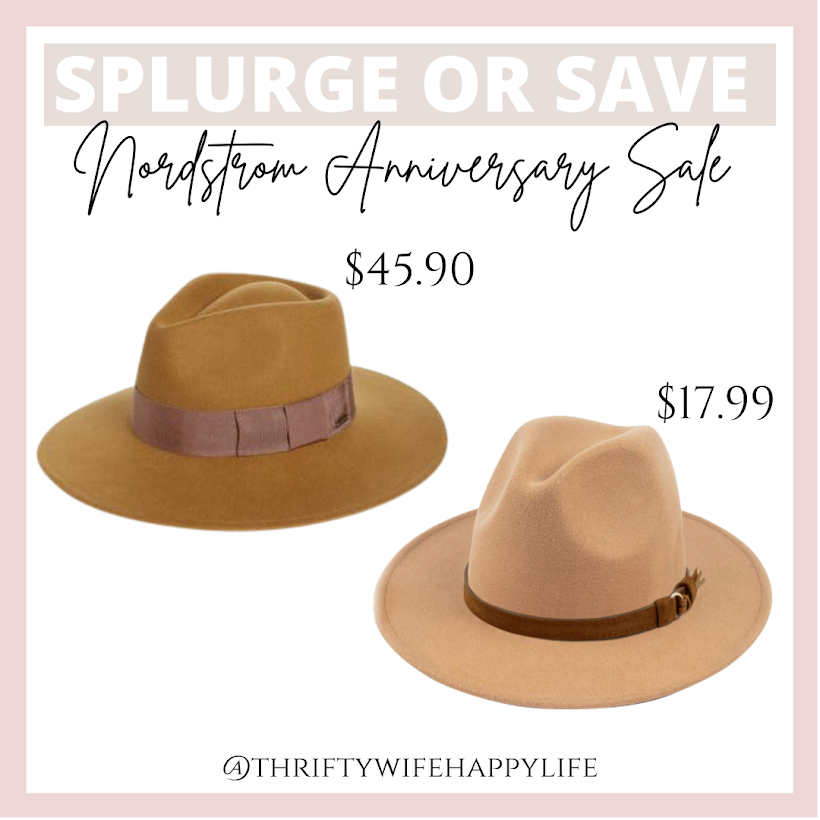 9.) Brixton Joanna Felted Wool Fedora vs. Lisianthus Wool Fedora Panama Hat
The Nordstrom sale always has cute fall hats. Personally, I have a lot of really great hats that I have bought on Amazon. This one is my favorite fall hat and the price point is perfect for my budget!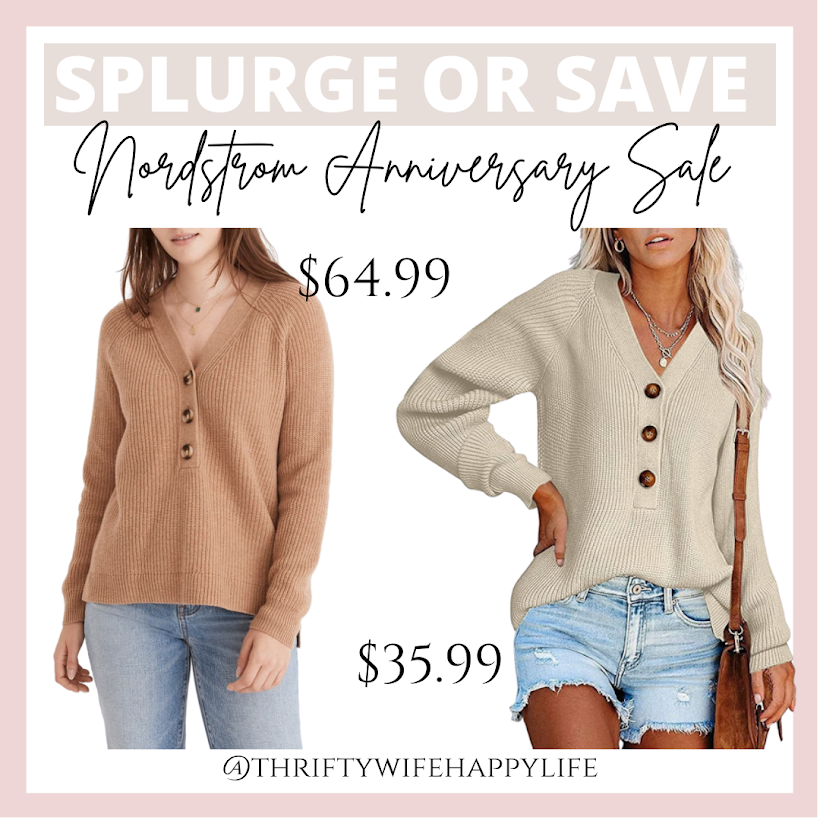 10.) Madewell Lyle Rib Henley Sweater vs. Jollycode V Neck Button Down Henley Sweater
Last, on my list, this year is this Madewell henley sweater. I love the real one in the N-sale, but this Amazon sweater looks just as cute for less!
Shop the Splurge

Shop the Saves

For more splurge or save posts make sure you follow along with me on the LTK app! Also on Instagram where you can see how I style my splurges and saves from the Nordstrom Sale!