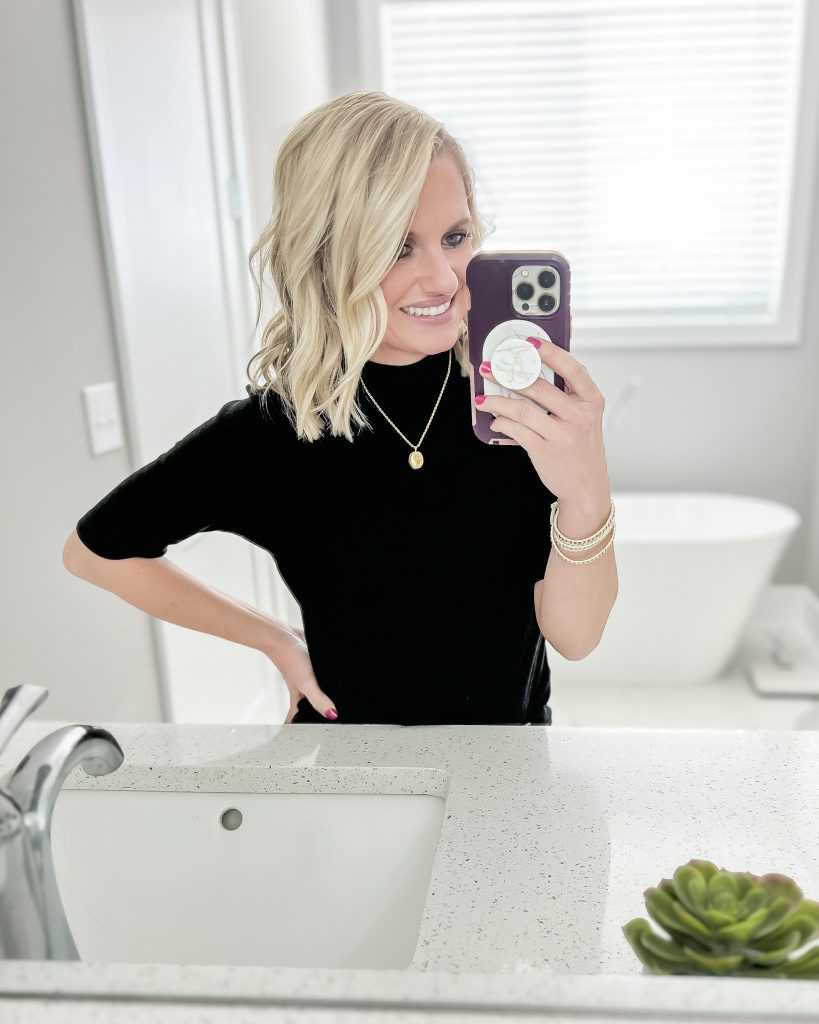 February is a month all about love! Love for your spouse or significant other, love for your family, love for your children. But what about love for yourself? As moms, I think we often forget the importance of self-love and taking care of one's self. I practice self-love just by taking care of myself both mentally and physically. Today I want to share how I practice self-love with my daily mom beauty routine.
*This post contains affiliate links.
As a mom, I completely understand that it is hard sometimes to put yourself first and make time for a beauty routine. This is why I try to keep it simple. I have always loved taking care of myself by putting on makeup and doing my hair. That didn't change for me after I became a mom. This is why I make my beauty routine a priority in daily life.
My current mom beauty routine
Skincare
A good skincare routine wasn't always a part of my beauty routine until after I became a mom. I was always just a makeup remover wipe kind of girl, but all that changed after I had a baby. Becoming a mom made me realize I was aging. Which made me think that I needed to take better care of my skin. I now have a pretty easy and effective skincare routine that I love!
AM Skincare

PM Skincare

Makeup
I have always loved makeup. I find it so fun to try new products and learn new techniques for applying makeup. What I have found that I love the most about my makeup beauty routine is how calming it can be. It's like painting or doing one of those coloring books. Even if my kids are screaming in the next room, I still find a sense of peace in putting my makeup on.

Hair Care
I wash my hair every other day. My hair is very fine and it can get very oily fast so it's hard for me to go longer than one day without a wash. I get my hair done about 3 times per year. When I go to the salon I ask for partial highlights.

Nails

I don't get my nails done at the salon. I don't like spending money on professional manicures, so I do all my mani and pedies at home on my own time. Once a week I paint my nails with Olive and June Nail Polish. I love their polish and nail products. It really does give you the perfect salon-quality at-home manicure.
My daily beauty routine not only helps me feel good on the outside, but it helps me feel good on the inside as well. That is what's important. What kind of ways do you practice self-love in your daily routines?