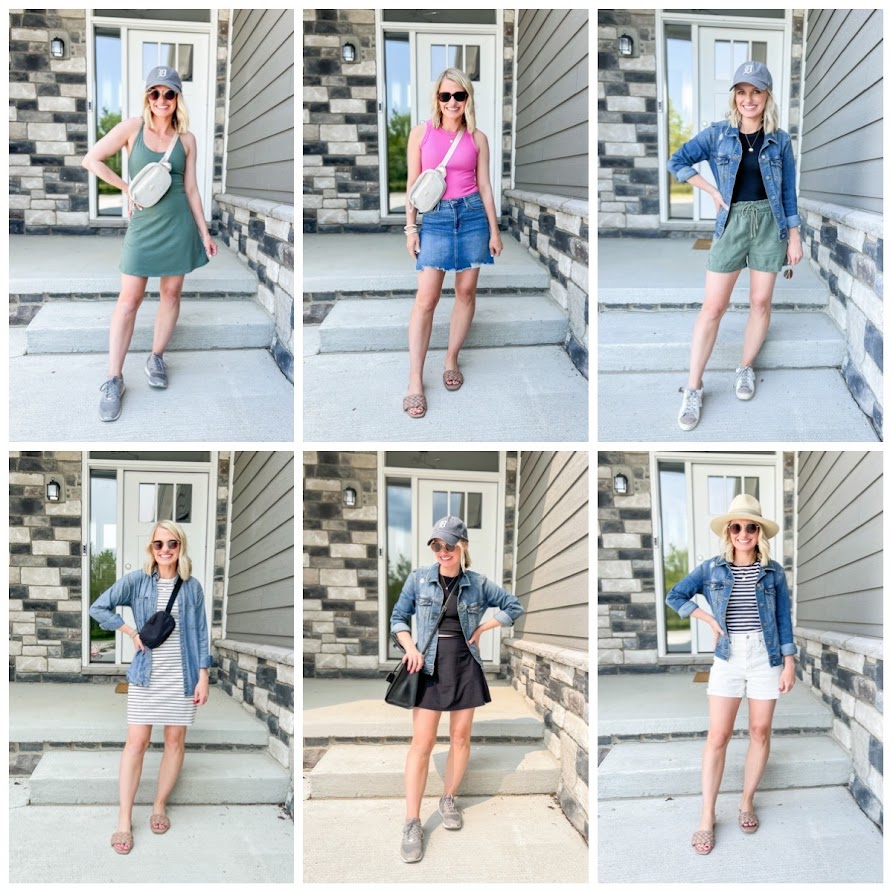 It is hard to believe that it's already July! This summer is flying by! Before we get too deep into summer, I wanted to do a little summer catch-up and share some of my favorite cute mom outfits that I have been wearing lately!
*This post contains affiliate links.
I polled my Instagram followers a couple of weeks ago to see what summer content they wanted to see more of. The vote was unanimous. Most people wanted to see more cute mom-friendly summer outfits! That's pretty easy for me because everything I wear is mom-friendly. This is why I love sharing my daily outfits each week on Instagram. Although I love to share a variety of outfits here on the blog, it's important to build a wardrobe that fits your lifestyle, and mom life is my lifestyle.
How to dress stylishly as a mom in the summer?
The key to staying stylish in the summer is to make your wardrobe effortless. I like to use the phrase "throw-on-and-go" outfits when referring to my summer mom-friendly outfits. This means wearing pieces that don't take much effort to put together. You can find all my favorite throw-on-and-go pieces in my summer mom-friendly capsule wardrobe post!
Accessories are also an important part of your summer mom style! When it's hot and you can't wear many layers, I like to step it up with my hats, purse, jewelry, and shoes. Shoes are a great way to transform your summer style, so I like to have a variety of sandals to switch in and out. Also, hats not only offer a practical use of keeping your head and face protected from the sun, but they also can help complete your outfit!
Lastly, take a little extra time for yourself in the morning. Have an easy skincare routine and put on a little makeup each day. A fresh face always makes my outfit feel complete. I often skip my hair and just throw it under a hat, but my face is the first thing people see, so making sure my skin looks good is key for me to feel my best!
Remember that you have to make getting ready each day a priority, which isn't always easy for a busy mom. There is that saying that you have to choose yourself, your kids, or your house to look good. You can't have all three. My house will lose that battle every day.
Cute mom outfits to copy this summer!
Here is a round-up of 20 of my favorite mom-friendly outfits that I have worn so far this summer! I hope these looks serve as inspiration for you and help you recreate them in your own unique way. It's important to remember that style is all about how you feel when you wear the clothes, so don't be afraid to experiment and discover what works best for you.
1.) Athletic skort + Built-in bra tank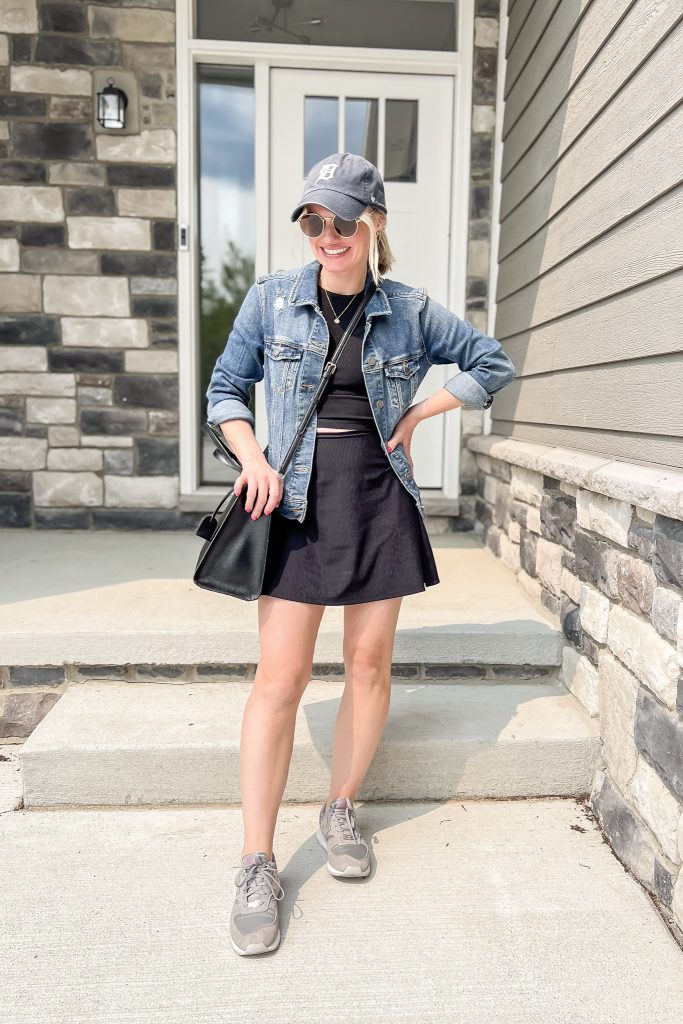 2.) Striped tank dress + Chambray Shirt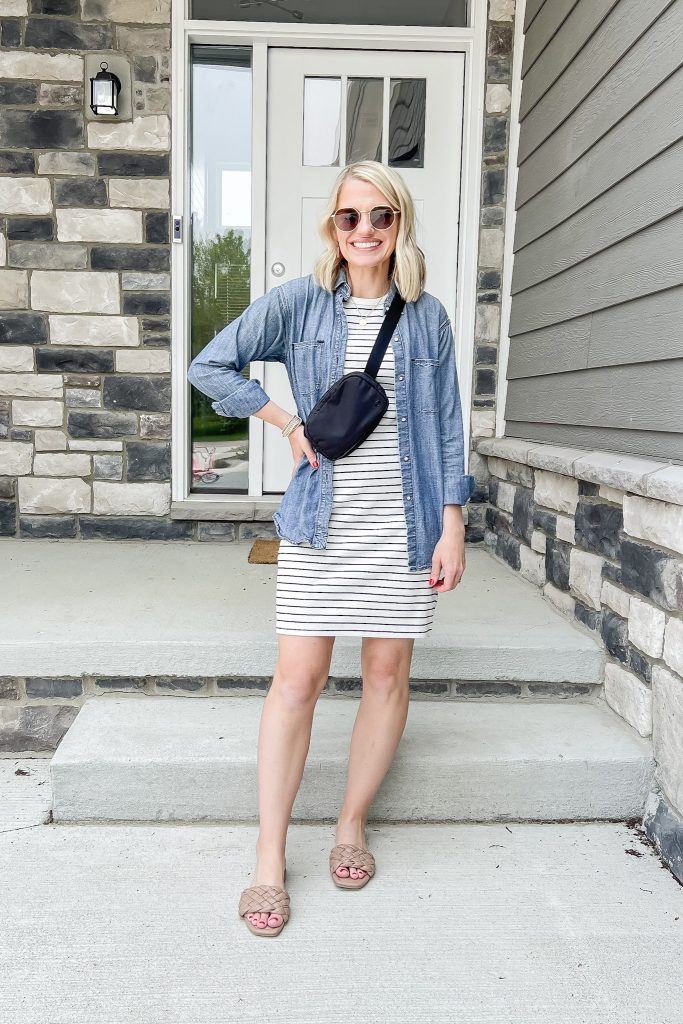 3.) Distressed jeans + Elevated top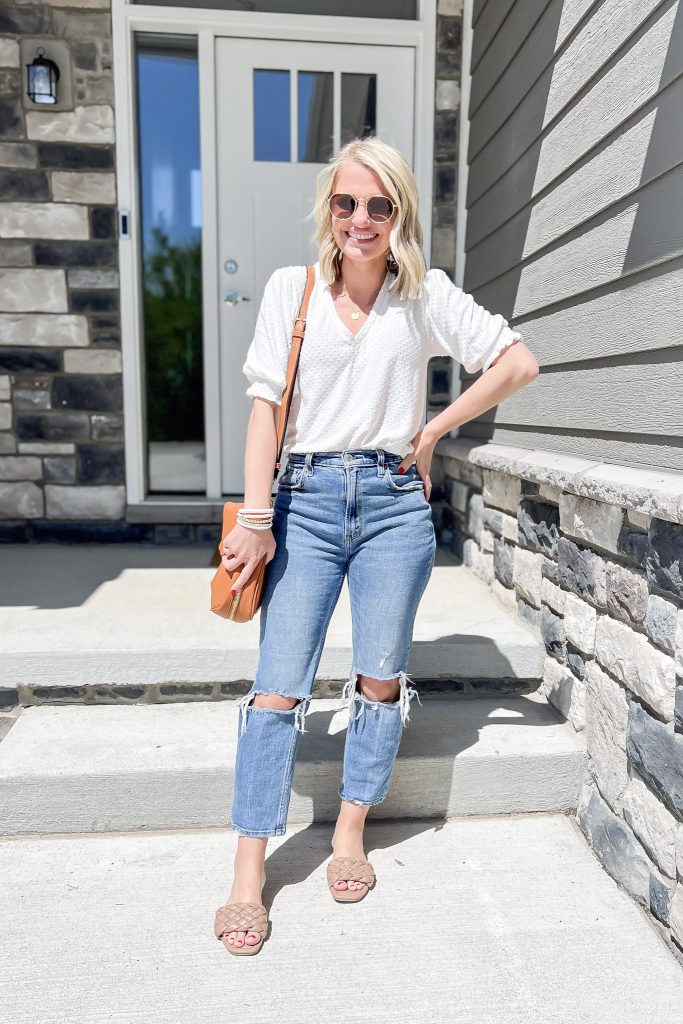 4.) White jean shorts + Striped tank top + Jean jacket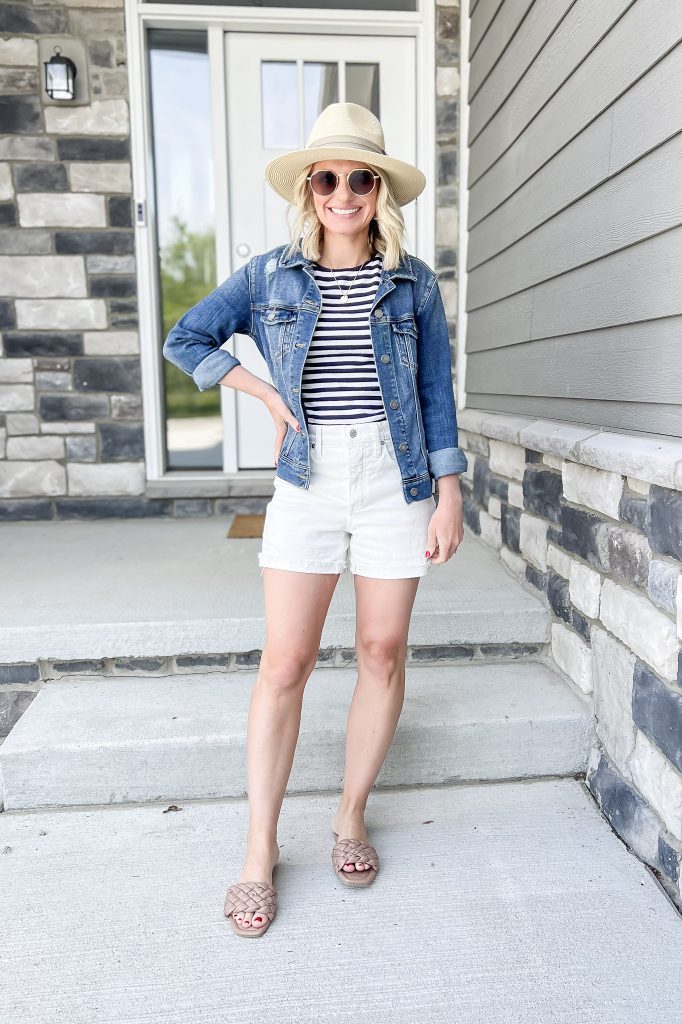 5.) Bathing suit + Jean shorts + Button-down shirt layer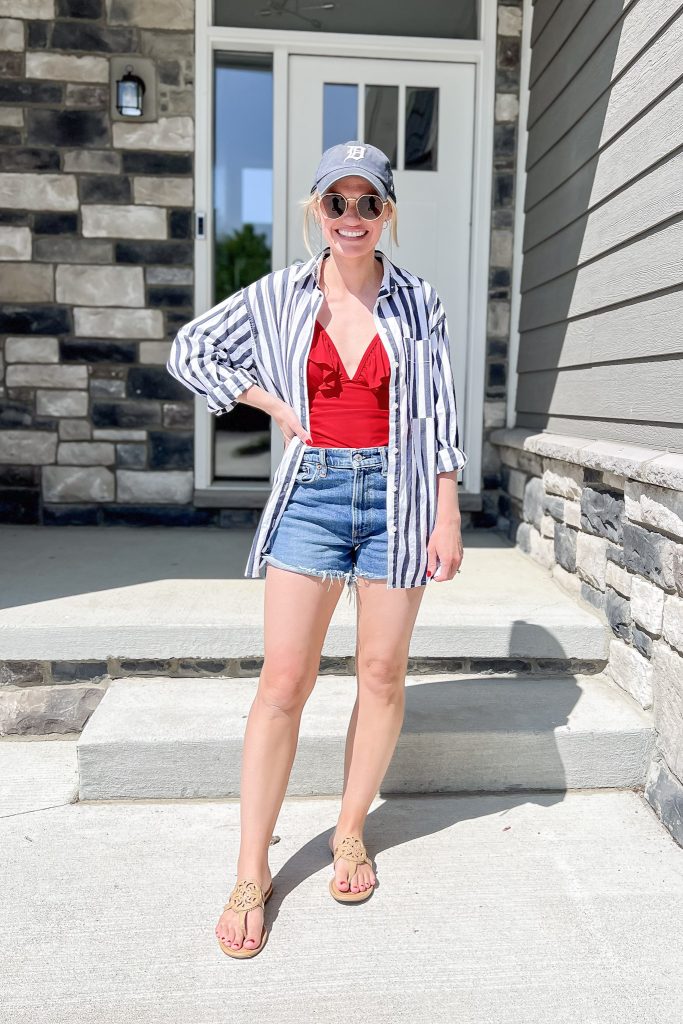 6.) Midi tank dress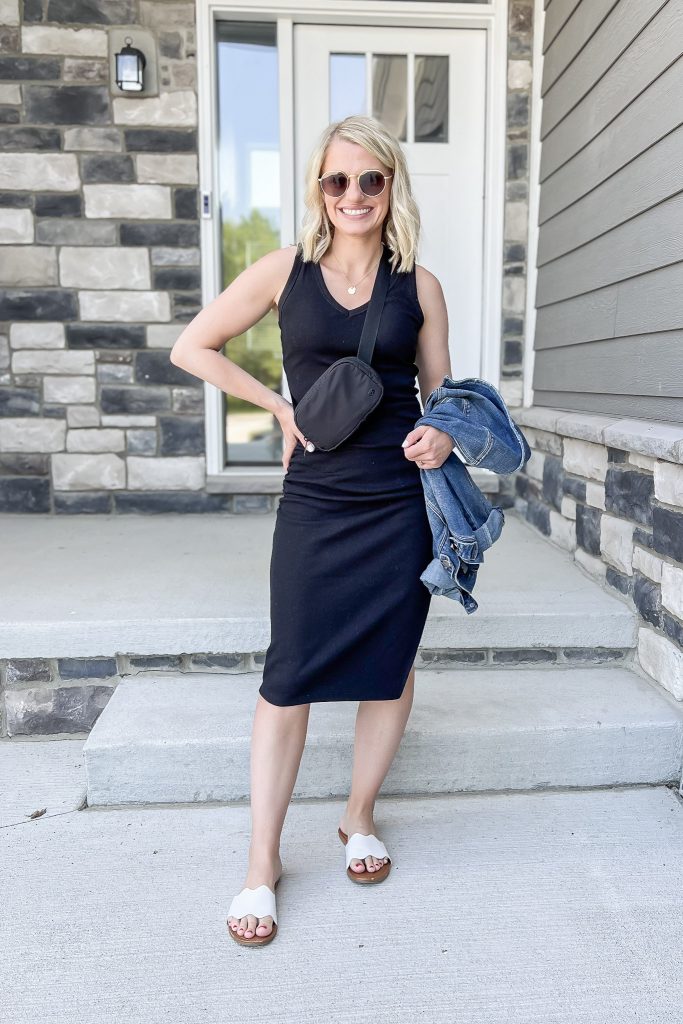 7.) Athletic dress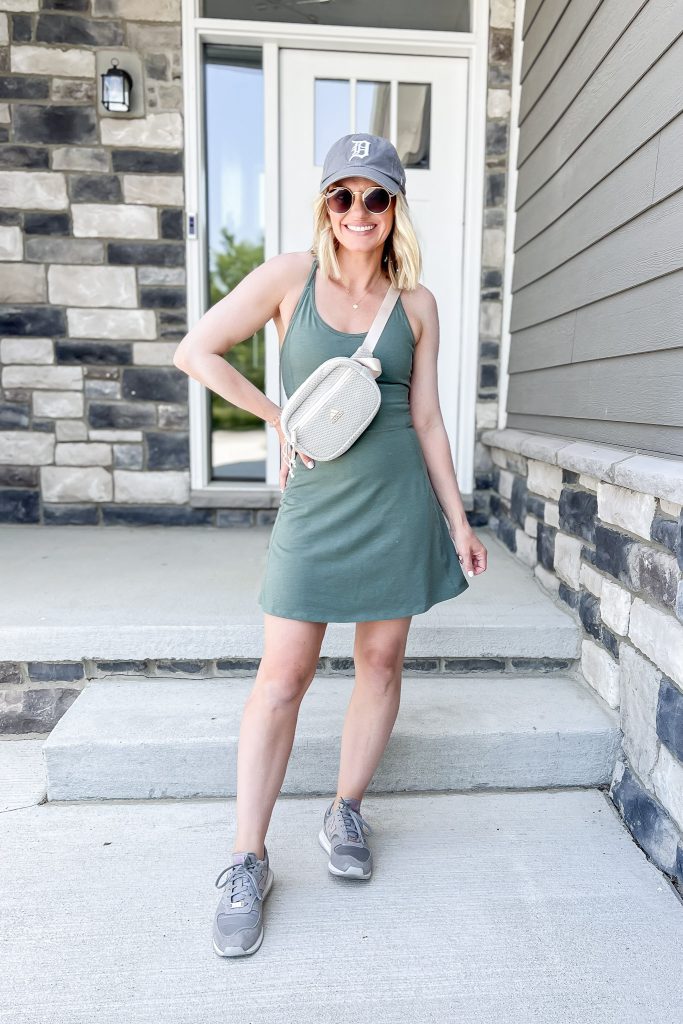 8.) Cropped t-shirt + Distressed jeans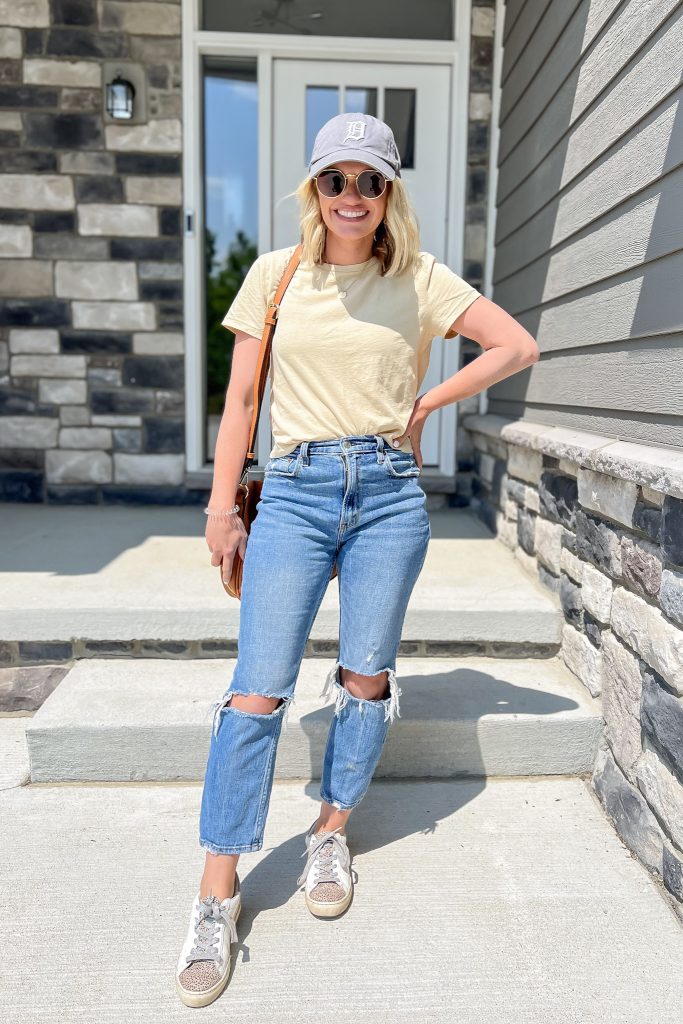 9.) Tank top + Jean shorts + Lightweight shacket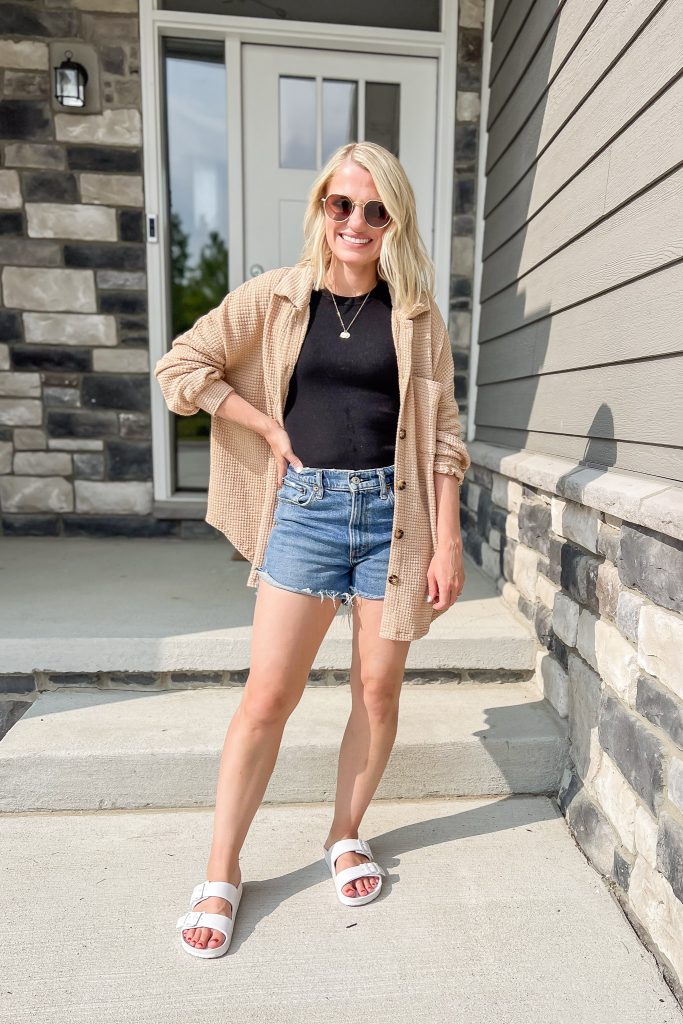 10.) Henly tank top + Jean shorts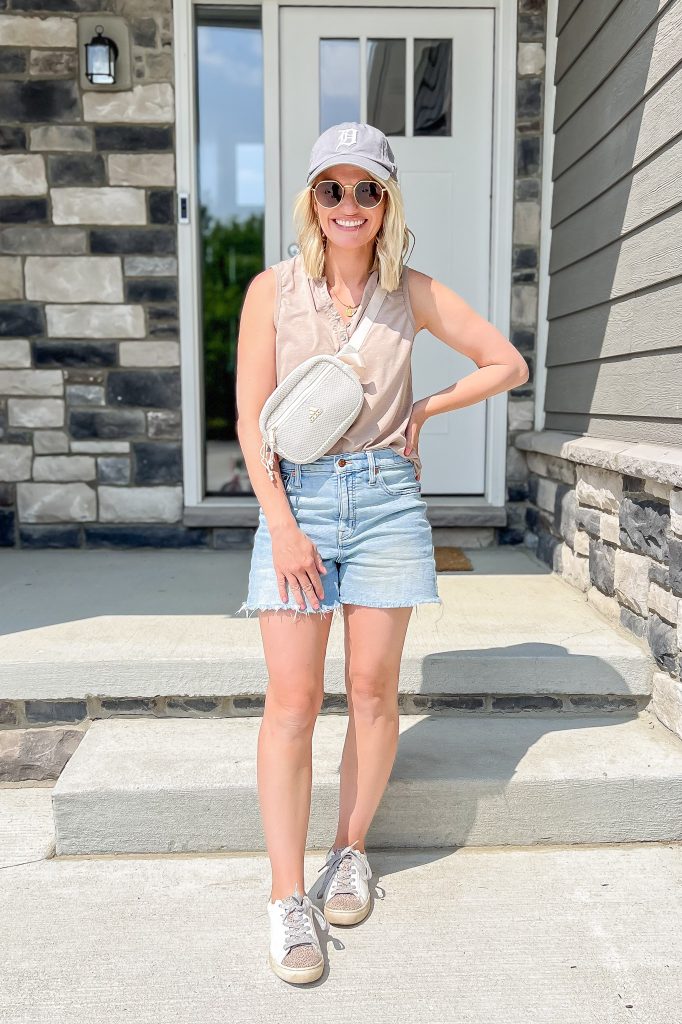 11.) Pull-on green shorts + Tank top + Jean jacket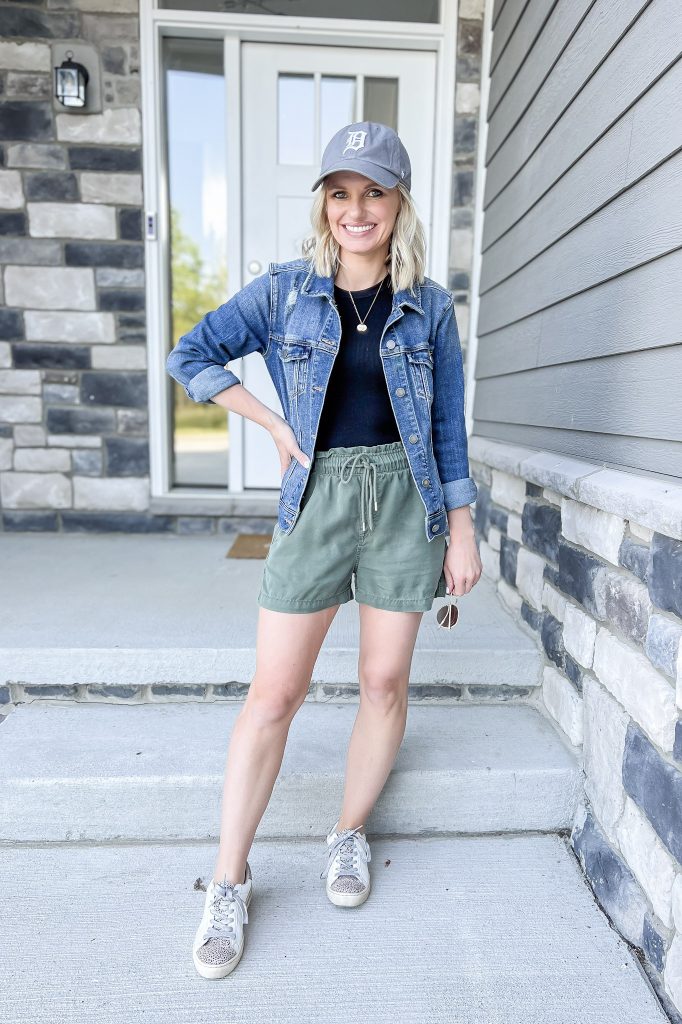 12.) Jean skirt + Pink tank top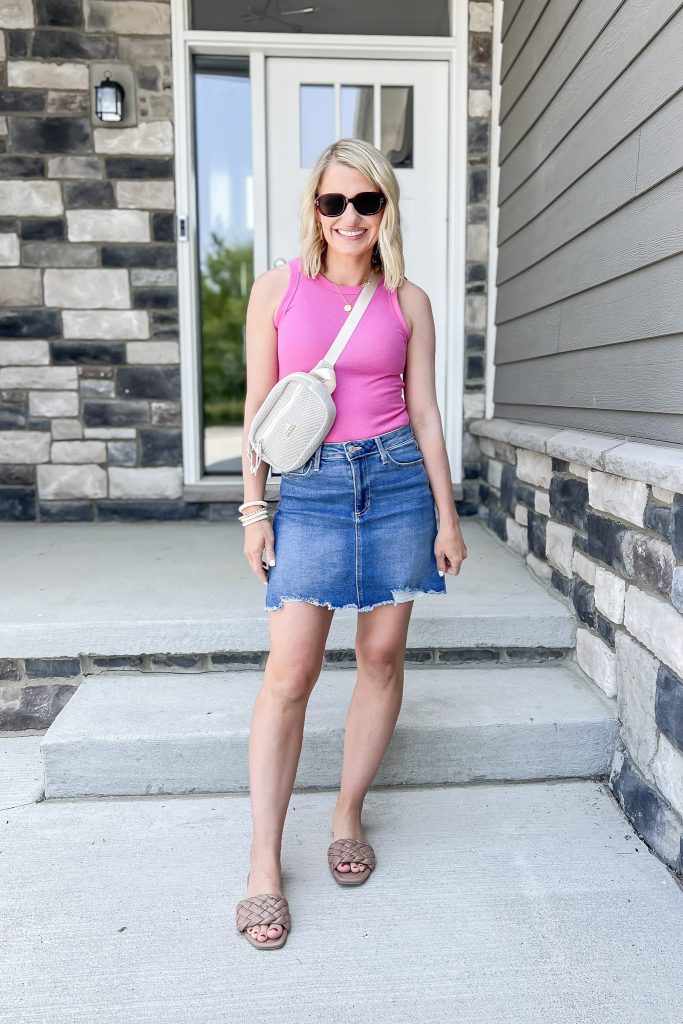 13.) Causal Romper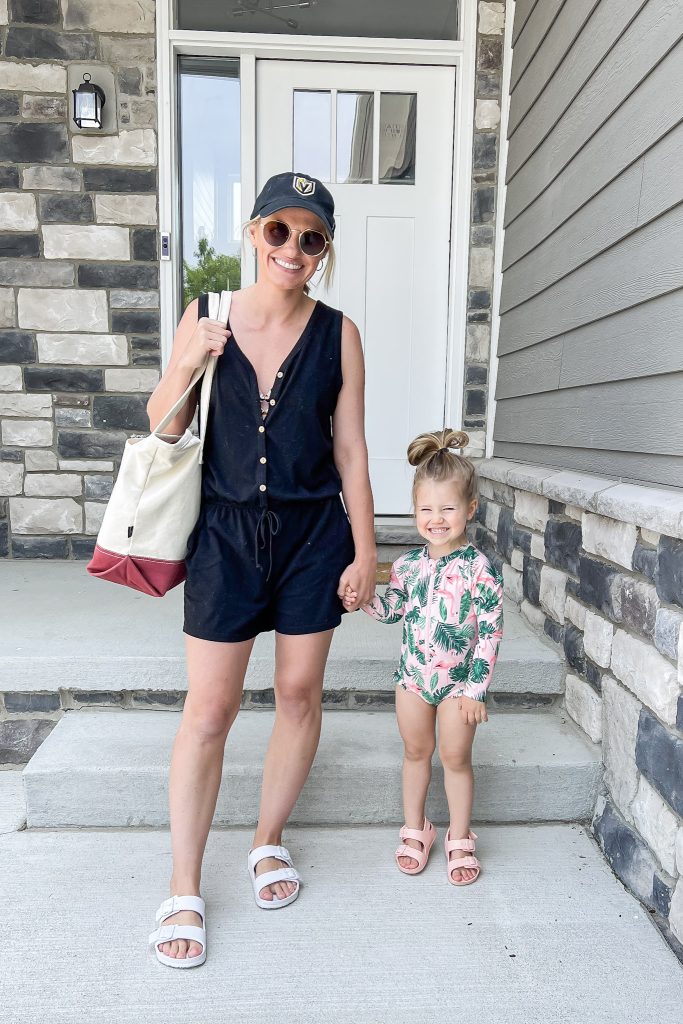 14.) Elevated romper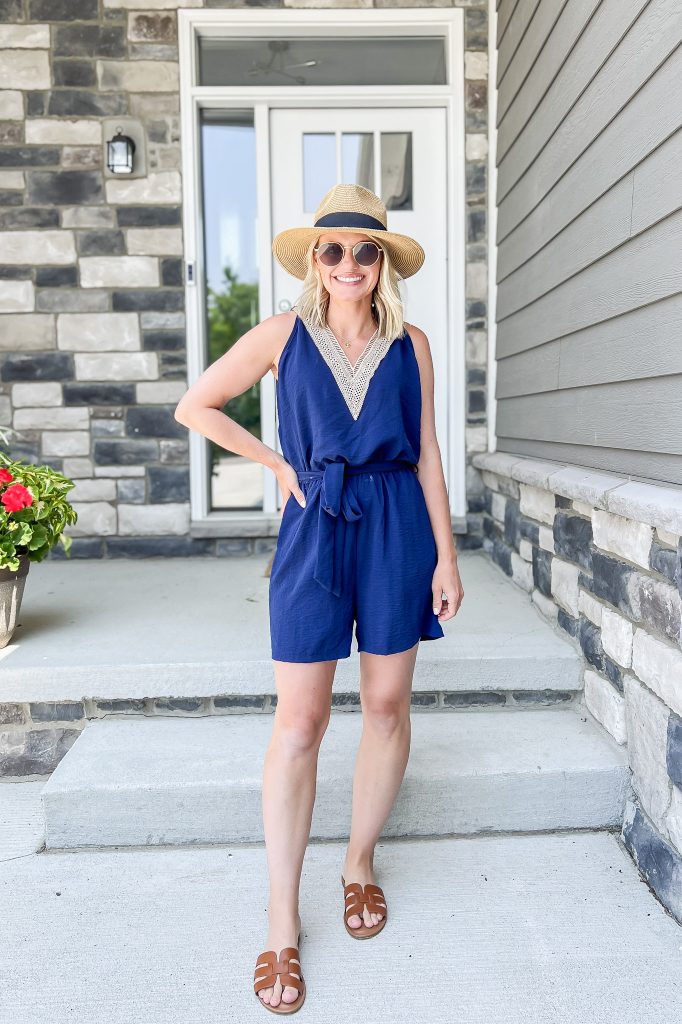 15.) Pleated skirt + Tank top + Jean jacket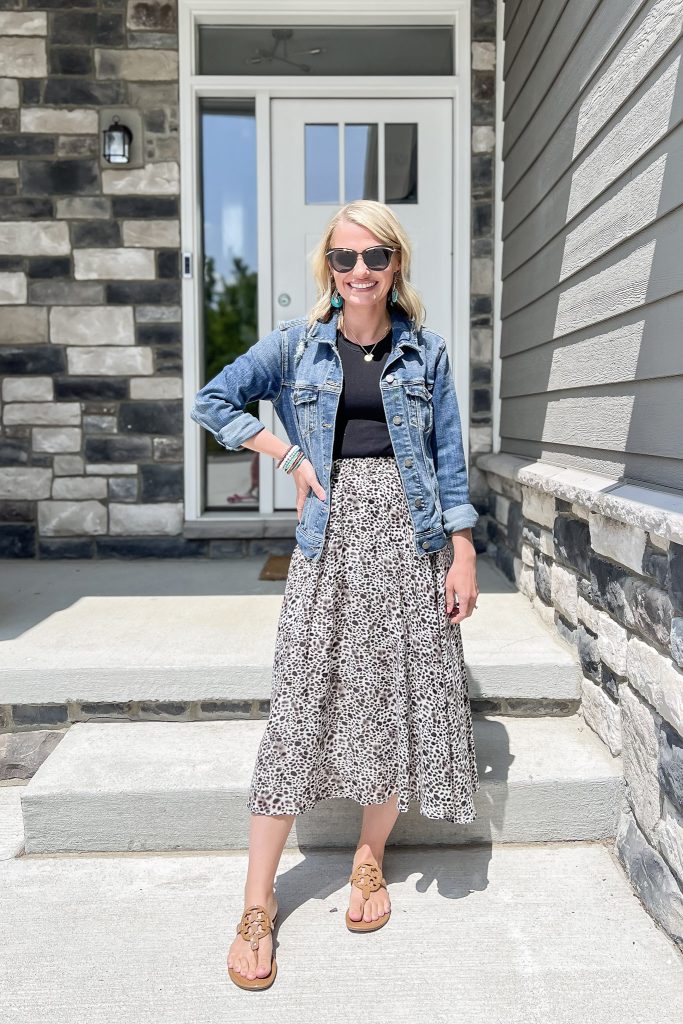 16.) Elevated blouse + Distressed jeans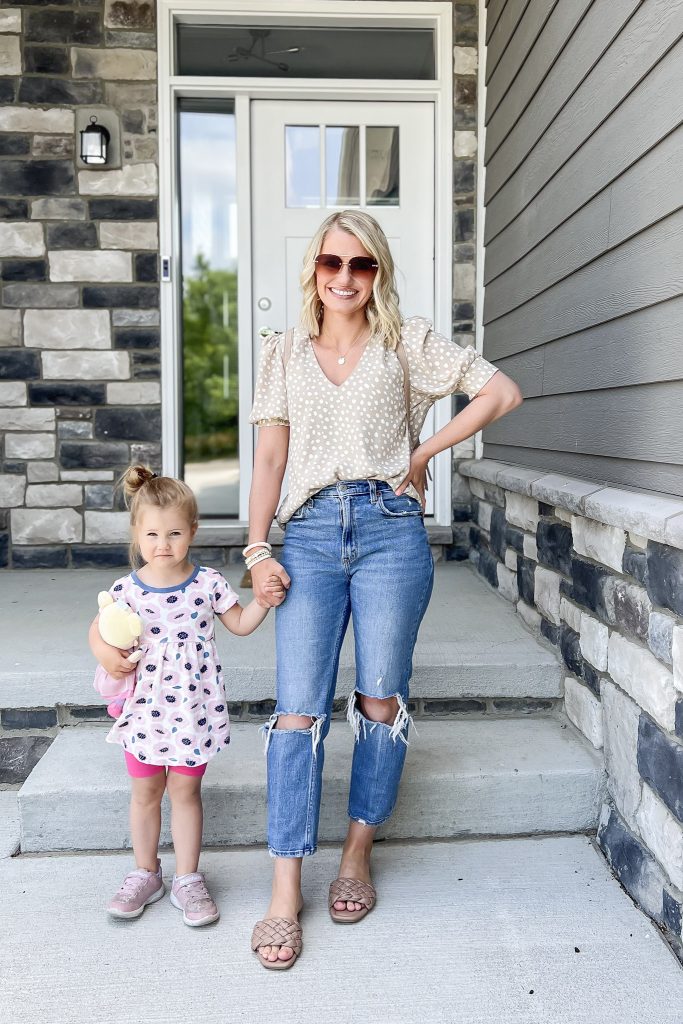 17.) Romper + Tank top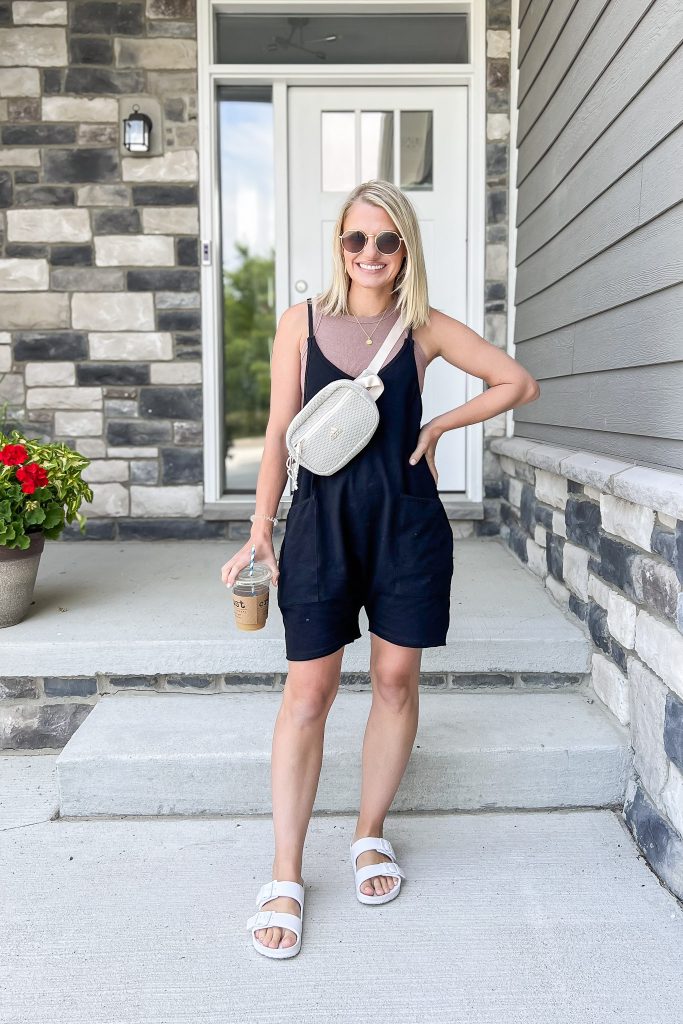 18.) Button-down shirt + Jeans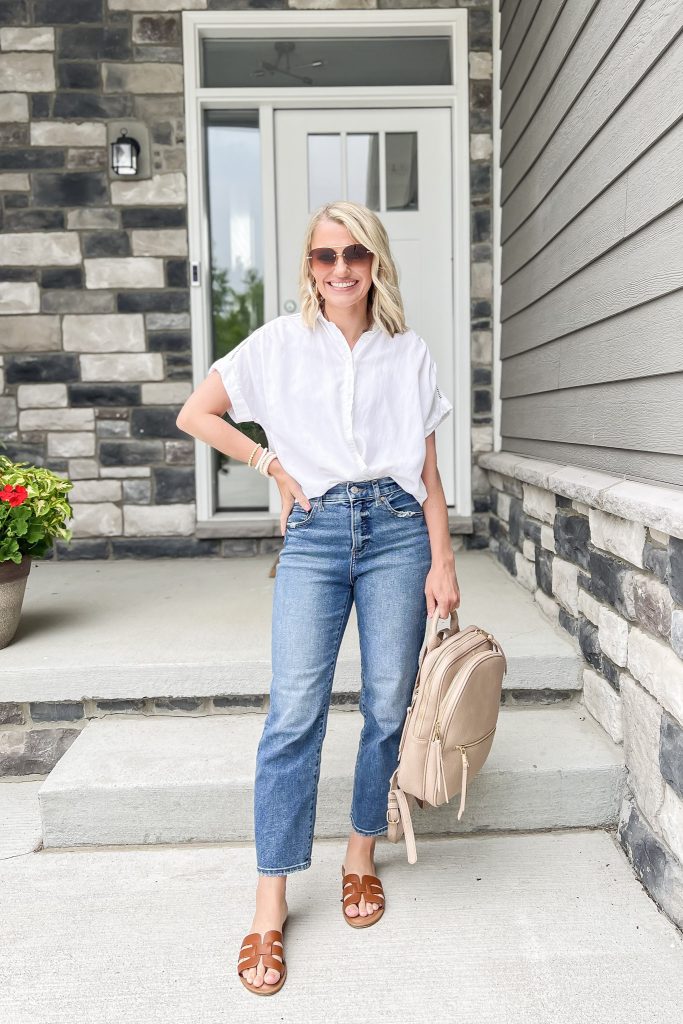 19.) Athletic dress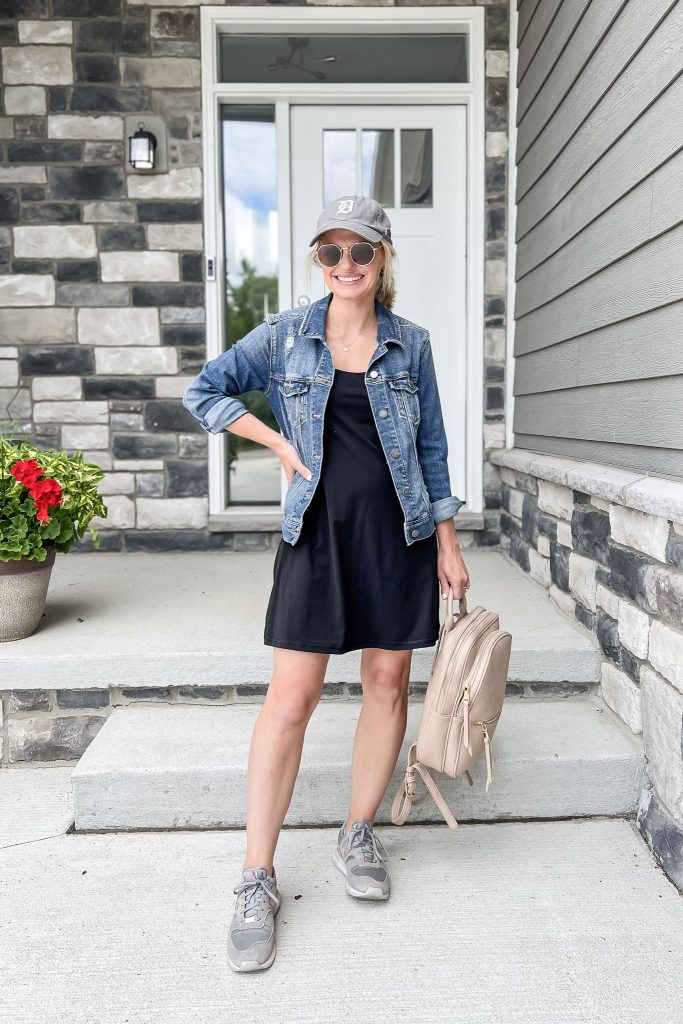 20.) Green wide-leg pants + Elevated blouse + Jean jacket