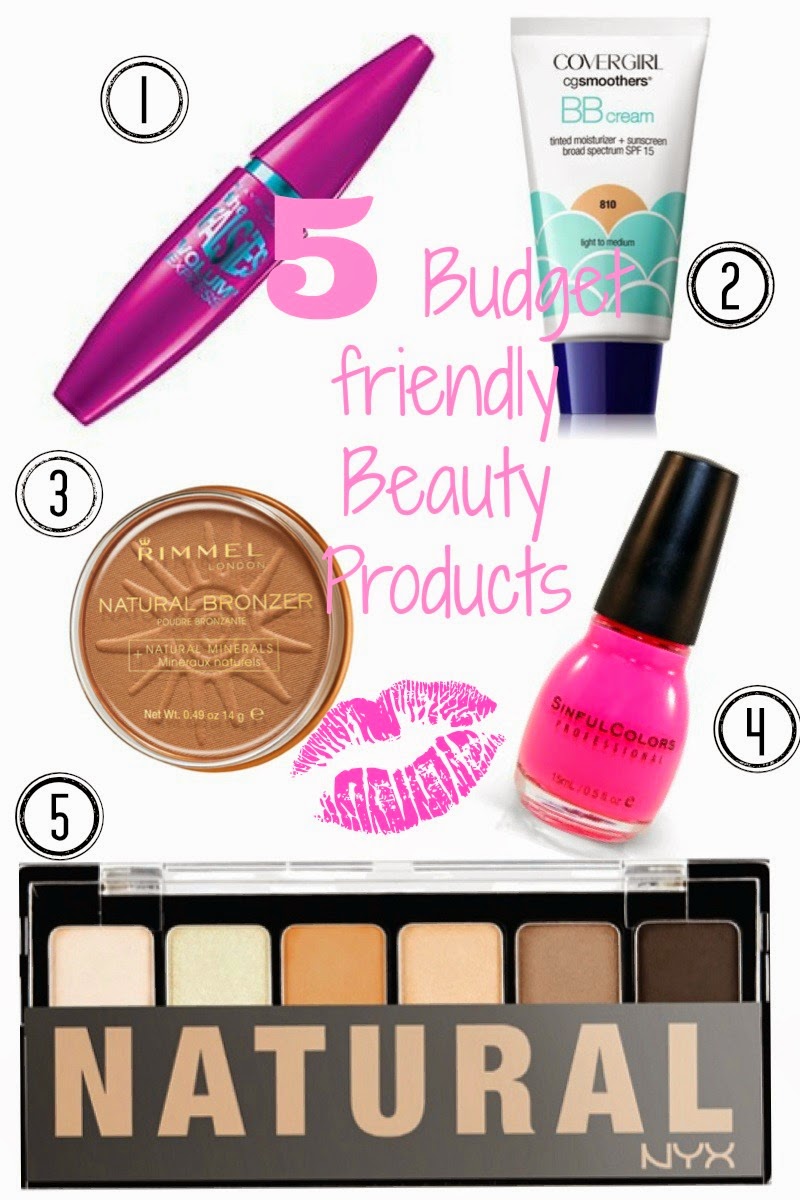 1.) Maybeline The Falsies Volum' Express. I've been trying out all sorts of mascara's lately. So far this is by far my favorite mascara! It definitely lives up to it's name. It lengthens and thickens your lashes giving them that false lash look that they advertise. I also love the price of this mascara. You can find it anywhere between $6 to $8. In my experience, I find the grocery store to be the best place to buy mascara. I buy it at Kroger. It is usually about $1 to $2 less than anywhere else.
2.) Covergirl BB cream. I've been using this BB cream for the past few months now. I first bought this brand because of the price. Then when I ran out, I liked it so much, I decided to buy it again. I use it everyday before I put on my makeup. I use it as a lotion and a primer. This is another product I look for at the grocery store, because of the price. It usually runs between $6 and $8. The other BB creams are closer to $10, so it really is a great bargain.
3.) Rimmel Bronzer.
This bronzer is great and you can't beat the price. I like that it's natural and has no shimmer to it. It works well when contouring your face. At
Ulta
you can get it for $4.99.
4.) Sinful Color Nail Polish.
In my experience, nail polish is nail polish. I have used the expensive brands and I have used the cheap brands. I can't seem to find out what the difference is. Maybe the more expensive polish last longer, but I'm not sure. All I know is that I love to have a large selection of nail polish colors, so the cheap brands are the way to go for me. I love the brand Sinful Colors for 2 reasons 1.) they have an awesome selection of colors and 2.) the price! I usually buy this nail polish at
Target
for around $2.
5.) NYX Natural Eyeshadow Palette.
NYX is probably my favorite brand for eye shadow at the moment. I love the color palette's that they offer. This natural palate is a great alternative to other popular natural palettes like
Urban Decay
and
Smashbox
. At
Ulta,
you can buy this palette for only $7.49. This eyeshadow definitely has a high end feel to it, without the high-end price.
If you have not tried out these products yet, I would give them a try. I'm sure that you'll love them as much as I do!