I just love putting together a Saturday outfit. There is no dress code on a Saturday. Today was a cool, cloudy, fall day. It's the perfect day to have no plans at all.
Here is my lazy Saturday outfit…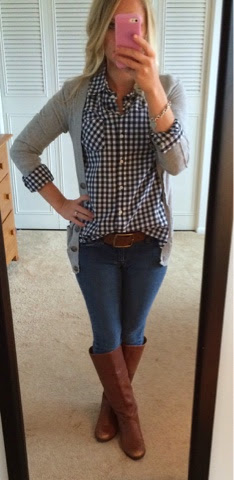 Grey Sweater- Target
Checkered button-down- Target
Jeans- Old Navy
Boots- DSW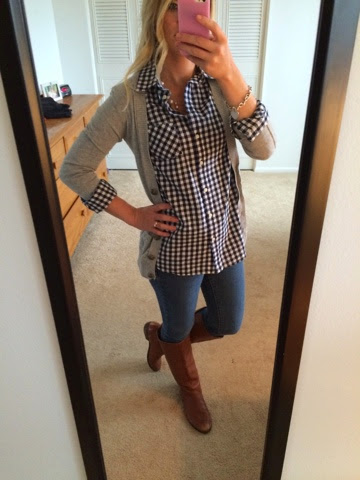 I just love this look. The checkered button-down is a new purchase. I've been looking for a shirt like this for a while now. When I found it in my size on clearance at Target, I had to get it. I have at least 4 of these
Boyfriend Cardigans
from Target. They are always a good price and they are great for layering your clothes.
This was just the perfect fall look for the weekend.