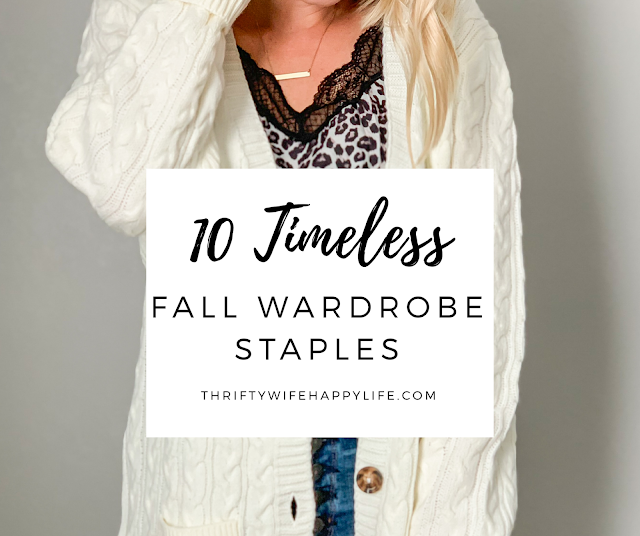 I have to say, I hate to see summer go, but I'm always looking forward to some fall fashion.  It's the best when it starts to cool off just a bit and you're able to throw on some extra layers and wear long pants comfortably again.  What I've learned over the years is that there are certain items in my closet that never go out of style.  Having a wardrobe filled with timeless wardrobe staples can help you mix and match your outfits and save you money in the long run.
Here are 10 timeless fall wardrobe staples that I have in my closet.
*This post contains affiliate links, which means by clicking on and/or making a purchase through a link I will earn a commission for this blog.  Thank you for your support!
Boyfriend Cardigan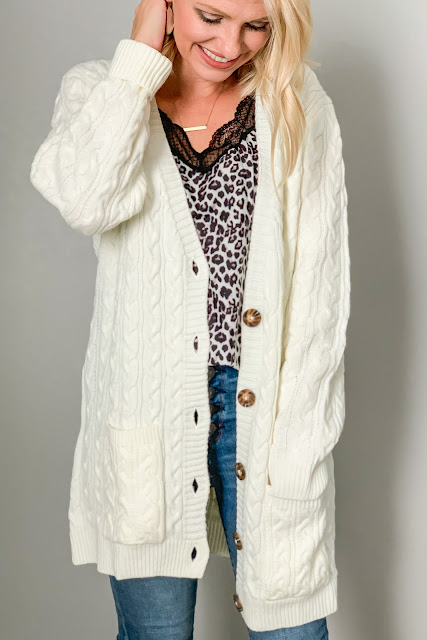 Fall is all about layering and one layer that never goes out of style is a boyfriend cardigan.  This cable knit cardigan (
Similar
) is one of my favorites.  It's so soft and cozy!   Perfect for layering over a cami.
Green Utility Jacket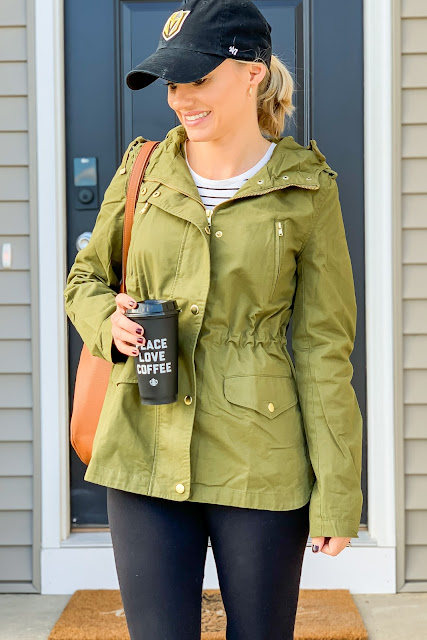 Each year I see so many cute utility jackets.  It just seems to be a wardrobe staple that isn't going away anytime soon.  Some are great for wearing as a jacket when it's cool out, like mine above, and some are great for layering indoors over your clothes.  However you wear it, it will be something that you will wear for years to come.
 Blazer Moto Jacket
Moto jackets are something new in my closet and honestly, I'm not sure what took me so long to buy one.  They are such a cute layering piece.  You can dress them up or down.  I found my
H&M
moto jacket
on Poshmark.  I plan to buy a similar one (
HERE
) in brown.  That's how much I love this style of jacket.
Black Jeans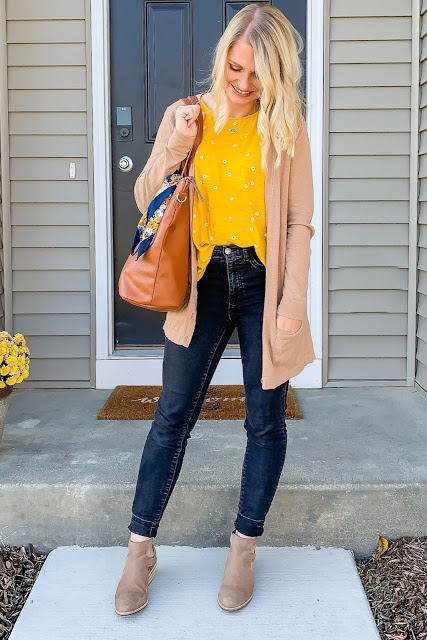 Black jeans are a must in the fall.  It's a great way to switch up your denim.  They never go out of style and they are dressier than regular denim, so you can get away with wearing them to work.
Denim Jacket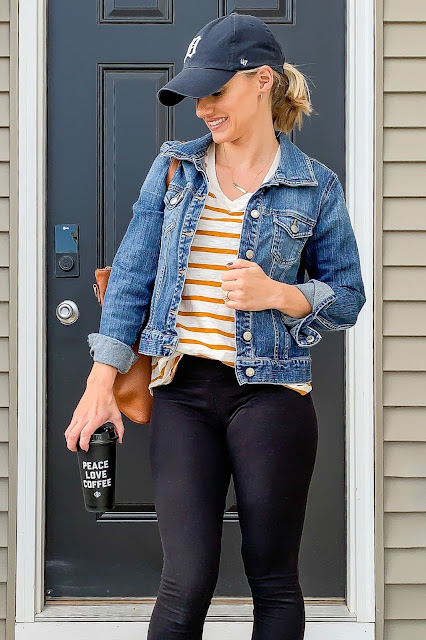 If I could pick one wardrobe staple that you will never regret buying, it's a denim jacket.  It is by far my favorite piece for layering.  I thrifted this
Old Navy
denim jacket
 a while ago and it's my favorite.
 Distressed Denim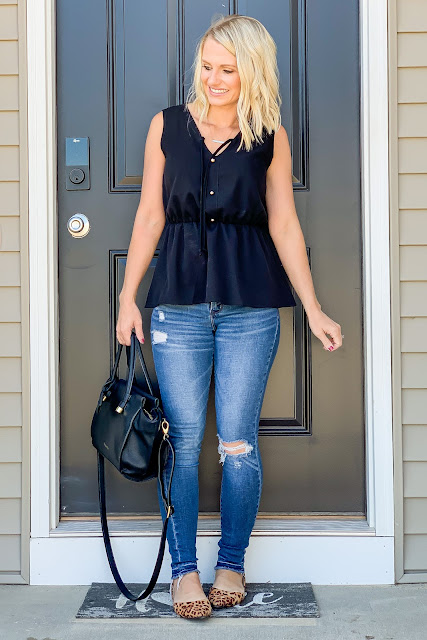 I love a good pair of distressed denim.  I wear them the most in the fall and spring because the holes can be too cold in the winter months.  By far, my favorite brand of jeans is
Abercrombie
.  Their jeans are so soft, comfortable, and stretchy, plus you can always find them at affordable prices with all their sales.  I bought this pair a few years ago on clearance for only $19.99!
 Leopard Shoes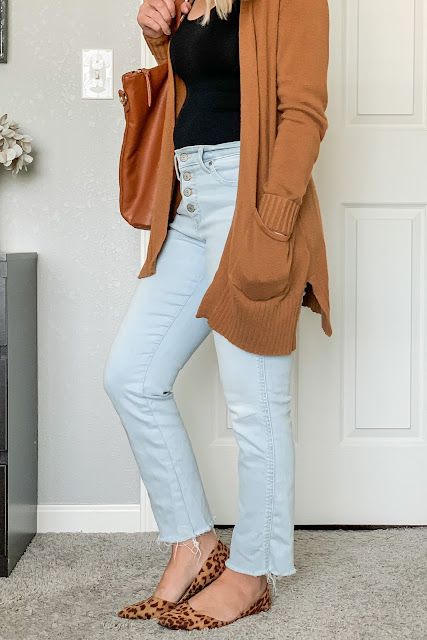 I don't know what I would do without my leopard flats.  I currently have a pair of pointy ballet flats, loafers, slip-on sneakers, and tennis shoes.  I just can't ever get enough of leopard flats.  They go with everything in the fall and well year-round, but fall is probably my favorite time to wear them.
 Cognac Tote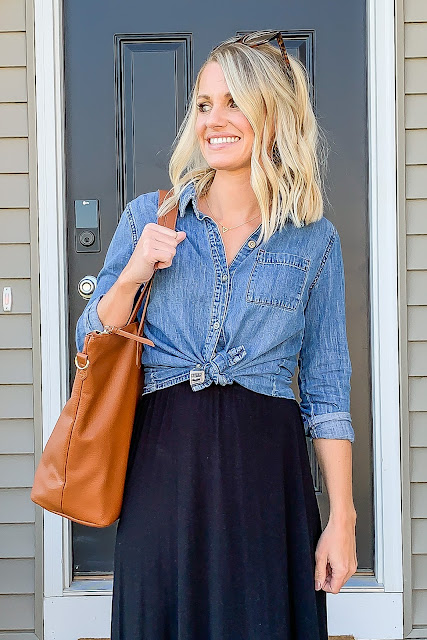 I love cognac colored accessories in the fall.  My cognac tote is one of my most used bags year-round, but it's my favorite in the fall!  It literally goes with everything and it's nice and big to fit all the mom items that I carry around.
 Striped Top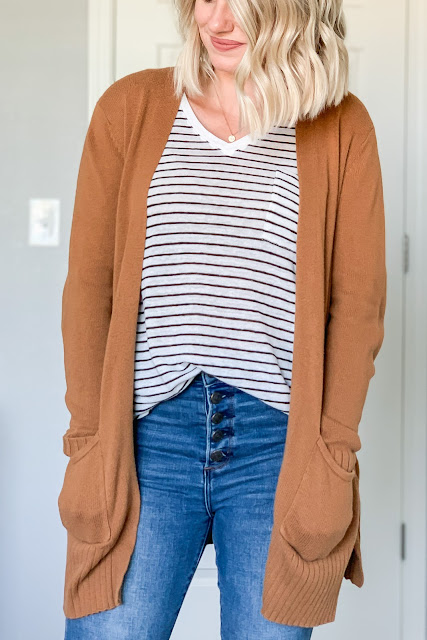 I love stripes!  A good striped t-shirt is always a good wardrobe staple in the fall.  They always look so cute layered under cardigans or you can always wear them on their own.
 Booties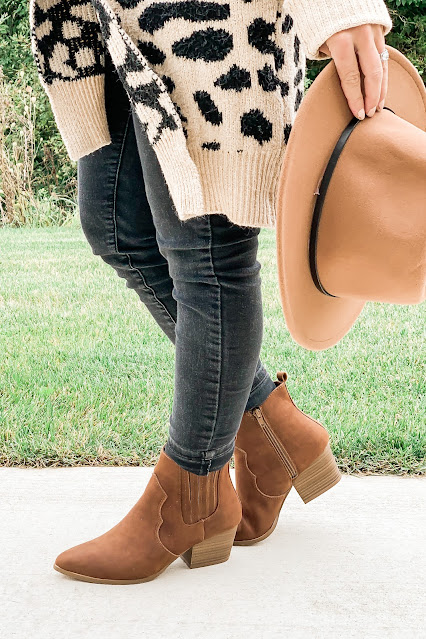 Brown booties are always great to have in your fall wardrobe.  They are the perfect way to transition your wardrobe into the colder months.  I just bought these brown booties (
HERE
) at
Walmart
for $24.99!  So far I love how comfortable they are and how cute they look with all my fall outfits!
Those are my top 10 timeless fall wardrobe staples.  If your closet has these items, you shouldn't run out of things to wear in the fall!  What are your favorite fall staples?
Katie🤍
Like the post? Don't forget to pin it!