I know it's been a while since I've made a blog post. I'm sorry about that. I kind of disappeared without warning, but I'm back with some exciting news. My husband and I are expecting our first baby this February! We are very excited to be parents!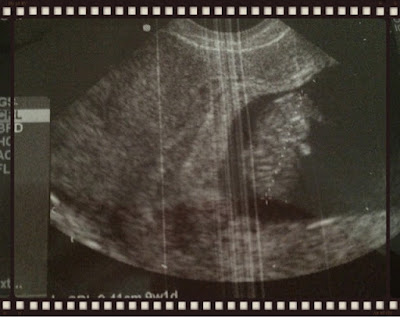 Baby at 9 weeks
It's been kind of a difficult summer for me. I've had some pretty horrible morning sickness. It's taken all my energy to just get to work on most days. Anything else, I've just had to put on hold, including this blog. Now that I'm starting my second trimester, I'm finally starting to feel more like myself. I hope to get back into doing some of the things that I love.
I'm looking forward to this next year and all the exciting things to come. I'm sure I'll have plenty of things to blog about!