My husband and I just found out this week that we are having a little boy. We are so excited! Everyone had me convinced it was a girl, so when the ultrasound technician said "oh this is definitely a boy baby in there", I have to say I was a little surprised, but at the same time I wasn't, knowing it's a 50/50 chance. I was thrilled to find out. I know some couples wait to find out until the day they give birth, but for me, I wouldn't be able to wait that long. Now that I know what I'm having, I feel closer to the baby and it all seems so real.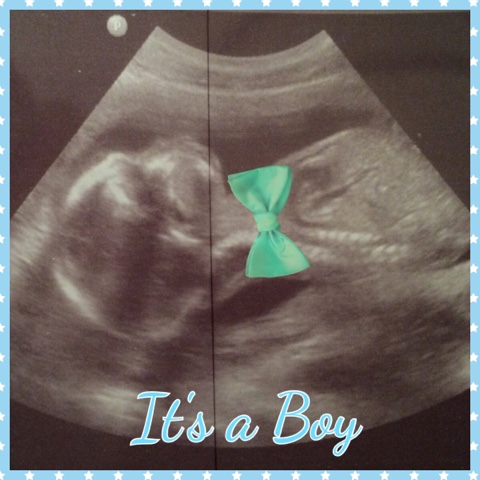 I have to admit that I have not been enjoying every moment of this pregnancy so far. It's mostly because I spent 16 weeks throwing up every day. Yuck! Now that I'm feeling better, I'm starting to enjoy this time more and more. I'm finally starting to see some changes in my body, which is pretty exciting. As much as I'm not crazy about gaining a bunch of weight, it's really cool to see your belly grow and know that there is a little life inside you. I've also started to feel little movements, which is a really cool feeling. At first, I thought it couldn't be the baby, but the more I feel it, the more I know it must be him.
I'm so lucky to have such a supportive group of family and friends right now. Even though I live far from everyone I'm close to, I enjoy weekly phone calls and texts from friends and family, just checking in on me and baby to see how we're doing. My co-workers have been amazing too! They are always making sure I'm getting potty breaks when I need it and my class is being good to me. Twenty 4 years old's can be a handful for anyone, but they are even harder to manage when you're pregnant.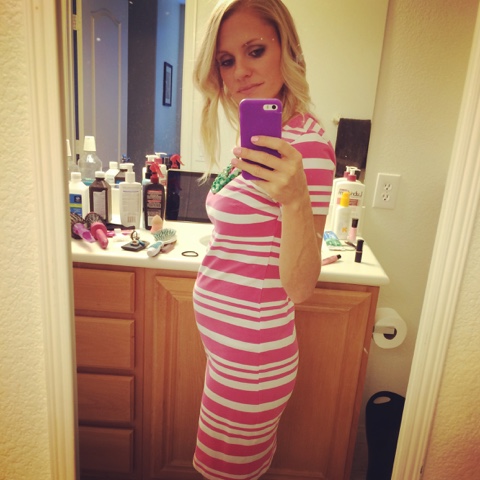 18-week baby bump.
It seems like I still have a long way to go, but I'm almost halfway there. I'm so excited to be a mom and meet this little guy. Of course, there is no one else that I would want to share this experience with more than my husband. He has been great through the past few months and I can't wait to see him as a dad. He will be amazing at it!