Words cannot express how much I am pleased with the current forecast here in Las Vegas. Yes, I still really miss the fall season back in the Midwest, but I'm loving the temperatures that we've been having here. It's been in the high 70s and low 80s. It's perfect weather! Especially when it comes to getting dressed in the morning. Nothing is off-limits. You can wear a dress, sandals, boots or jeans. Really anything is acceptable with this kind of weather.
Here are my looks for the weekend.
Saturday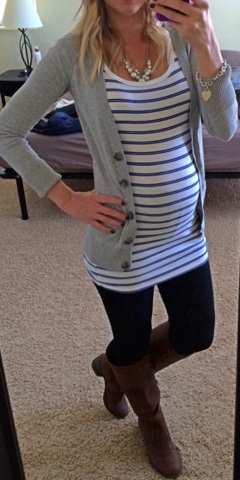 Shirt- Target
Jeggings- Ross
Sweater- Target
Boots- Target
Sunday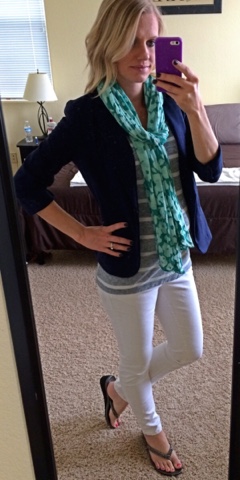 Blazer- Target
Shirt- Old Navy
Pants- Target
Scarf- Old Navy
Shoes- Target
Here is my baby bump picture for the week. Not much has changed since last week. He's still moving a lot and I'm still feeling good. Despite my belly sticking out, I feel pretty in shape and healthy. I've been trying to get outside for walks and do yoga and other at-home exercises as much as I can. I've got to say that I'm loving this second trimester.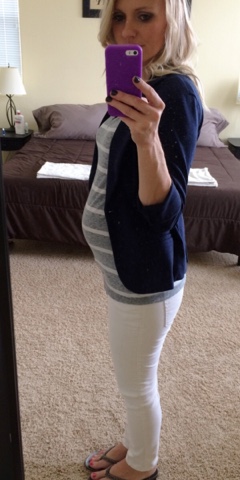 23 weeks baby bump
Have a wonderful week!