In case you didn't read my last post, I'm officially in my last trimester. YAY!! I'm super excited about this! I really want to make the most of these last few months and have fun dressing my baby bump.
I love that my last trimester is during the winter. Obviously, you can never completely plan out when you will be pregnant, but I have to say that I would love to be pregnant this time of the year again. I love wearing boots, scarves, and cardigans with my baby bump, and the weather has been perfect for that! Plus, I think I'd be really miserable in my last trimester during the hot Las Vegas summer months.
Here are my weekend outfits this week!
Saturday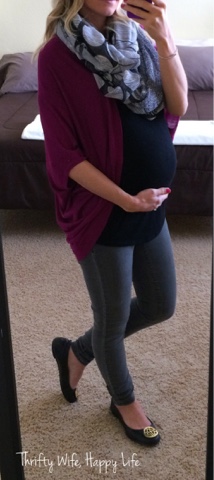 Top- TJ Maxx
Jeggings- Old Navy
Shrug- Old Navy
Scarf- Kohl's
Sunday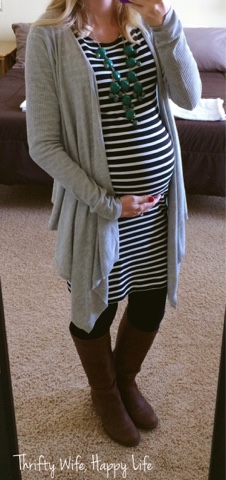 Dress- H&M
Cardigan- Target
Necklace- Charming Charlie
Boots- Target
Here is my baby bump picture for the week. I think I'm getting used to feeling uncomfortable all the time. This little man just loves to move into the strangest positions, making my stomach look really weird. He also likes to kick and feeling around all the time. It feels like I have a little cat inside me kneading me with its paws. I'm getting really excited to meet this active little guy.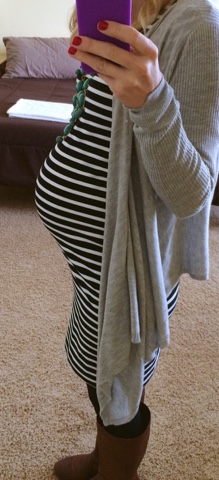 29-week baby bump
Have a great week!