It's hard to believe that I've been living in Las Vegas for almost a year and a half. Time is flying by! I came to Las Vegas with an open mind, knowing that this may not be long term. My husband's job here was supposed to be a stepping stone for him in his career, but with the way things are going, Las Vegas is ending up being a possible long term home for us. Things have been going so well for both of our careers here that we are both settling into the idea that we could call this place home for the long term.
It's always funny to see how people react when I say I live in Las Vegas. They usually ask me if I live on the strip or if I gamble a lot. Actually, I never gamble and no, I don't live on the strip. I live in a normal suburban area. I will say that there is always something to do when you live in Vegas. It's a growing city and there is always a new restaurant or brewery popping up to try. We seem to never run out of new places to explore.
I had never vacationed in Las Vegas before, but ever since I moved here, I feel like my life has been one long vacation. (At least on the weekends that is.) I definitely have some favorite spots in the Las Vegas Valley that I love to go visit. Here are some pictures from the last year and a half of my time exploring our new home.
When Kevin and I really want to feel like tourists, we head down to the strip. My favorite hotel to walk around is The Bellagio. I love its location right in the heart of the strip, making it a fun place to walk around. Last fall we spent a Saturday visiting The Bellagio Botanical Gardens in the hotel and watching a fountain show. I love the fountain shows! If you're ever in Las Vegas, this is a must-see, plus it's free.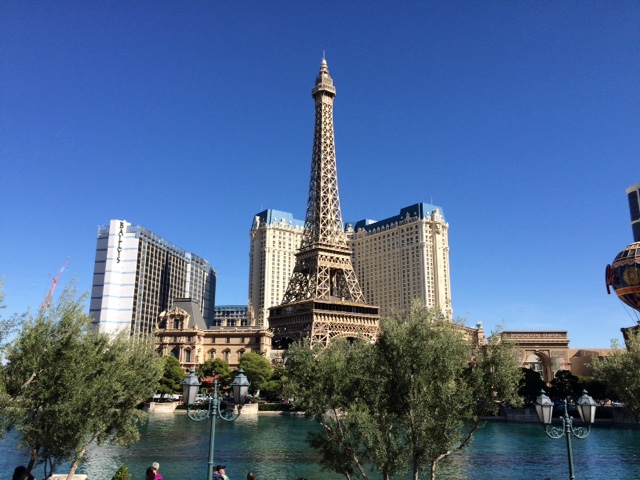 The view standing in front of The Bellagio looking at the fountain and the Pairs Las Vegas.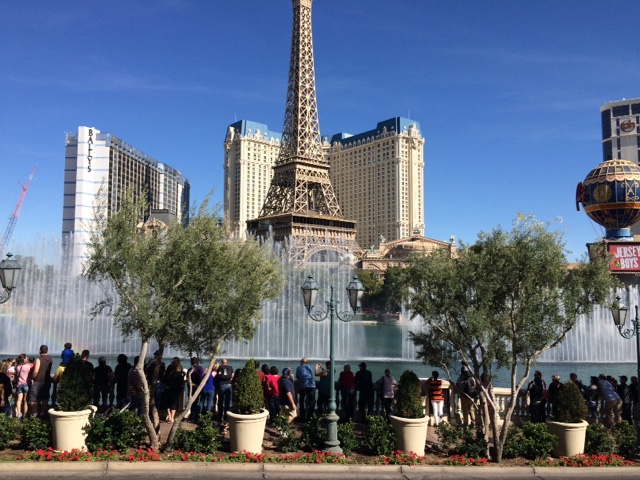 Same view, during the fountain show.
Another favorite place of mine in Las Vegas is the Red Rock Canyon. The majority of people who visit Las Vegas don't even realize this exists. It's a very short drive to the canyon from the Strip. It's such a beautiful place to see. It definitely showcases the beauty of the Mojave Desert. Here are a few pictures from one of my many trips to the Red Rock Canyon National Conservation Area.
Another great place to visit outside of the strip is Boulder City. I'm sure most people know about the Hoover Dam. Boulder City is right on the way to the Dam. There are shops and restaurants in town, but my favorite part of Boulder City is the views of Lake Mead. I just think that this huge body of man-made water in the middle of the desert is pretty impressive.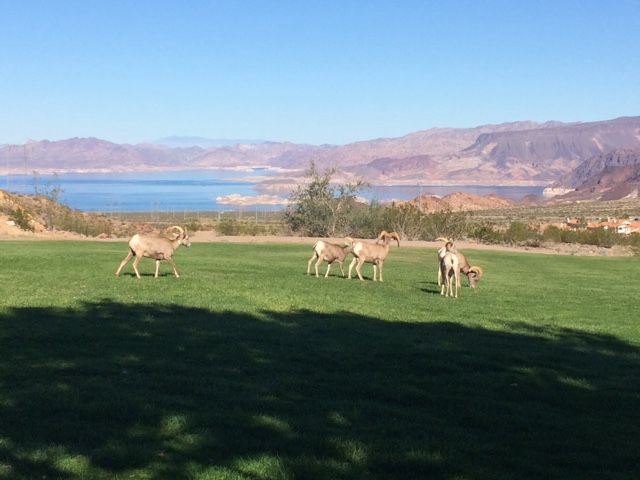 Last fall we discovered this park in Boulder City overlooking Lake Mead with wild bighorn sheep grazing.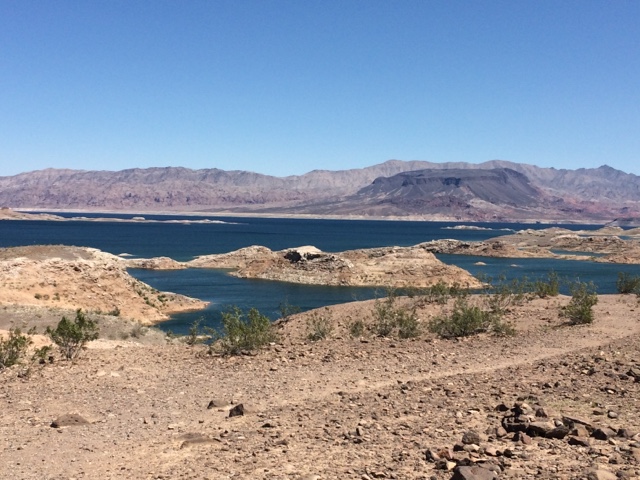 A view from Lake Mead National Recreational Area
Lastly, I just had to share this final picture. One great perk of living in Las Vegas is that locals get deals on show tickets on the strip. The weekend before I had Jack, Kevin got free tickets from work for a show on the strip. Even though I was 9 months pregnant, I jumped at the chance for us to have one final date night before we became parents. This was the picture I took while leaving the Paris Las Vegas. I love it because it looks like we had our last date as a couple in Paris.
#capturingvegas