It's been almost 3 years since my husband and I found out that Las Vegas was going to be our new home. With that anniversary approaching, plus the recent tragedy that happened this week, I felt inspired to write a post dedicated to my current home, Las Vegas, NV.
When I first told people that we were moving to Las Vegas, I got some mixed reactions. Some people were excited for us, while others told me that they couldn't see me living here. People asked me if they had neighborhoods that weren't on the strip and they asked me if we were going to be gambling all the time. Now when I go home to visit my family, the TSA guy makes a joke about how I live in Las Vegas, but vacation in Detroit and the person sitting next to me on the plane is usually amazed that I am a teacher in Las Vegas and they actually have schools here. When I fly home, the airplane is full of passengers who are usually cheering when we land and ready to start their vacations. All I'm thinking about is how I have to go back to work the next day.
We were never planning on moving to Las Vegas. We were supposed to move to Florida, but then Kevin found out that he would be based in Las Vegas. Instead of trying to bid for Florida again, we decided that we would go with Las Vegas. Kevin kept telling me how nice the weather was and how much I would like it. I trusted him and with never vacationing in Las Vegas, I moved here with an open mind. I found a job right away, made friends and quickly became familiarized with the area. Exactly one year after moving here, I gave birth to Jack. My labor and recovery rooms both had a view overlooking the strip and we joked about how our baby had a strip view for his first days of life.
Although the summers are very hot, I'd say 9 months out of the year are pretty much perfect. I don't even mind the cooler winter days. My child may never know what frost, dew or slush is, but we are only 40 minutes away from some pretty great sledding and skiing on Mt. Charleston. We feel like we can never run out of things to do. We are close to so many national parks and if we want to go to the ocean, we are only a 4-hour drive.
Kevin made a comment to me the other day after looking at all the "Pray for Vegas" pictures on Facebook. He said that the Las Vegas skyline describes Vegas perfectly. There is a little bit of every city in our skyline. A little of the New York skyline, a little bit of Paris, Rome, Cairo and more. Not many people are actually born and raised in Las Vegas. Most of the people living here are from all over the country and world, that's why our skyline is so perfect for our city. Las Vegas is a little bit of everyone and so many people love this city. In the last 3 years, Las Vegas has become my home and no matter where life takes my family and me, Las Vegas will always have a special place in my heart.
Here are some pictures from just a few of our many family outing out and about in our town, Las Vegas.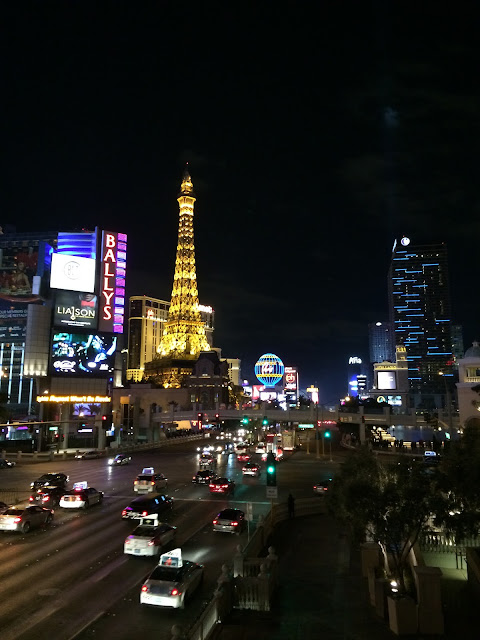 Our first night out on the strip when we first moved to Vegas
I took this picture 2 weeks ago when we were walking around the strip on Sunday after getting lunch.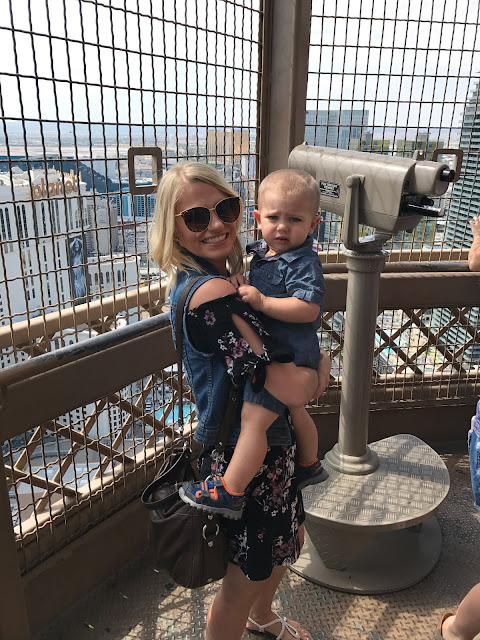 2 months ago we went to the top of the Effie Tower.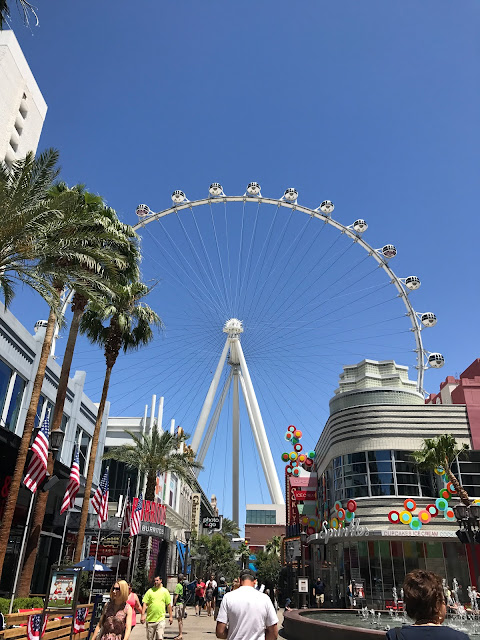 A favorite family spot for us is always The Linq.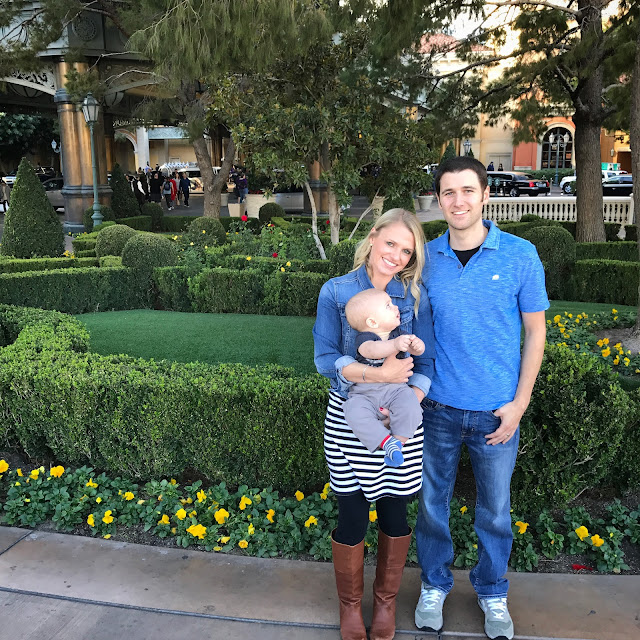 Last fall at the Bellagio. This is one of my favorite spots.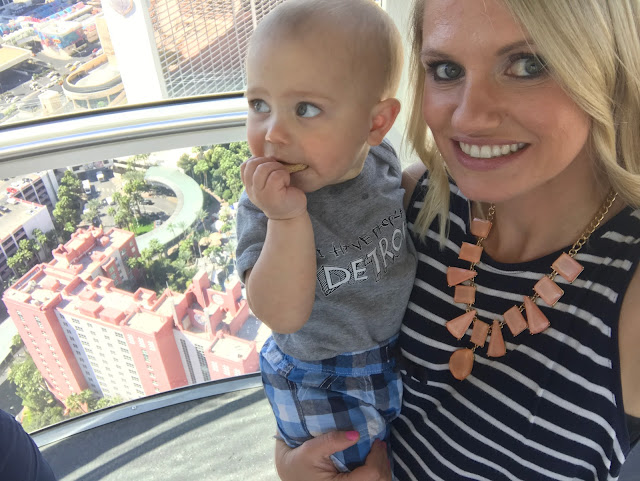 Eating Graham crackers on the High Roller last spring.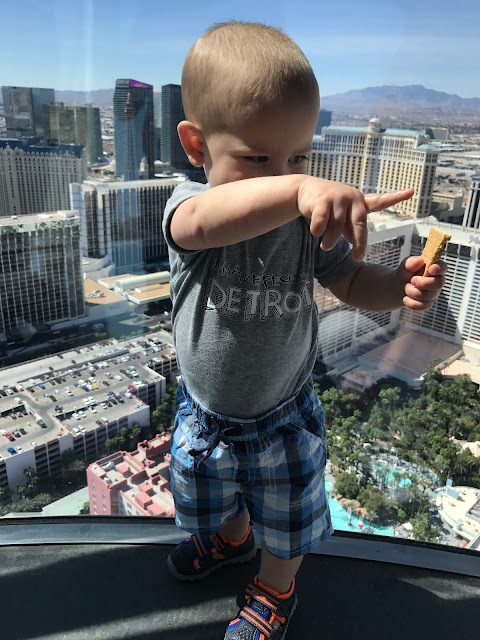 My little Vegas born baby checking out the strip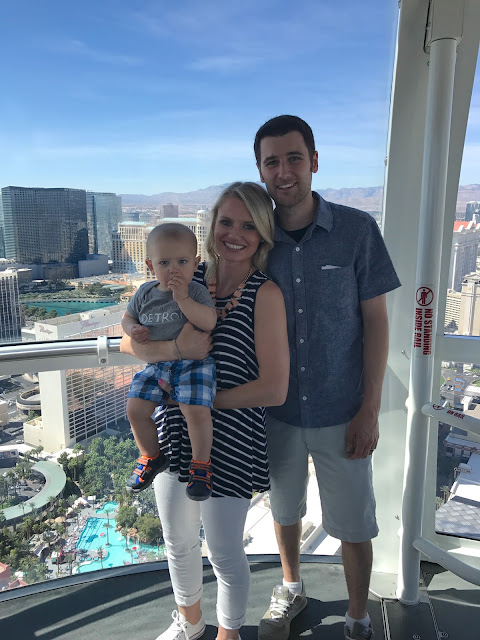 Family photo.
Please pray for the victims and their families of the horrible mass shooting this week. Luckily, I did not know anyone personally who was a victim, however our neighbors, friends and co-workers know people that were effected. If you would like to help the victims of this tragedy, you can click
HERE
to the go fund me account to donate. Thank you for all your love and support this week!