I may not be pregnant anymore, but that doesn't mean that I can't still share some of my favorite maternity looks. I had so much fun being creative and coming up with ways to dress my baby bump on a budget. I've gotten a lot of feedback from friends and readers about how much they liked the maternity posts that I figured why not do a few more maternity posts?
One thing that I love to share is just how simple it is to take a normal non-maternity outfit and turn it into a maternity look.
Today I thought I would share a few of my favorite striped dresses from my wardrobe. I kind of have an obsession with stripes, especially if they are black and white. I just love the bold look that a striped dress gives. Here are some ways I wore my non-maternity dresses while I was pregnant and also before and after my pregnancy.
*This post contains affiliate links, which means by clicking on and/or making a purchase through a link I will earn a small commission for this blog. Thank you for your support!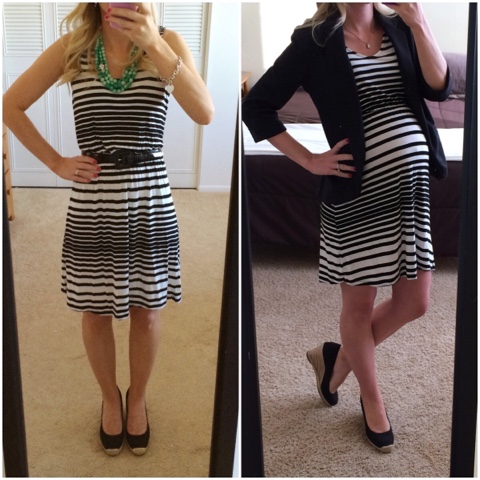 This dress I bought at Target a couple years ago. (
Similar
) It's very comfortable. It has an elastic waistband in the middle that I usually wear the tie over or put a belt over. While I was pregnant, I just put the elastic on top of my bump and folded over the extra material.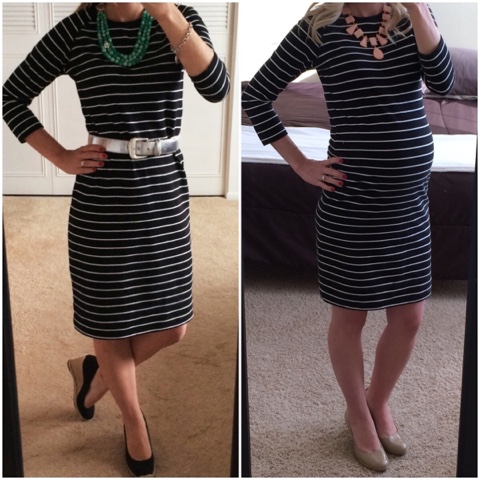 This is also a Target dress (
Similar
). It's a thicker material, so it was nice to have during the winter months. I actually liked wearing it with a bump better than without the bump.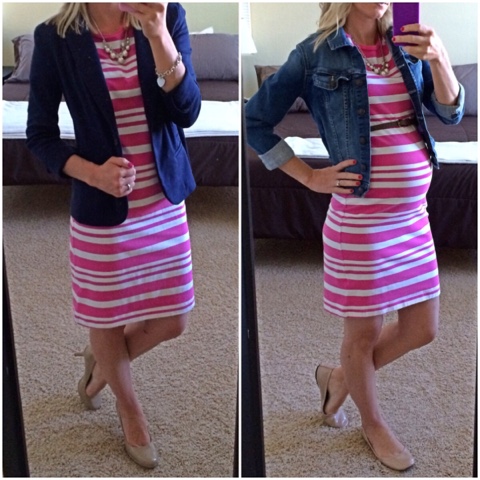 This dress is from Old Navy (
Similar
). It fit perfectly through my second trimester. I always liked wearing a belt above my bump while styling my maternity outfits.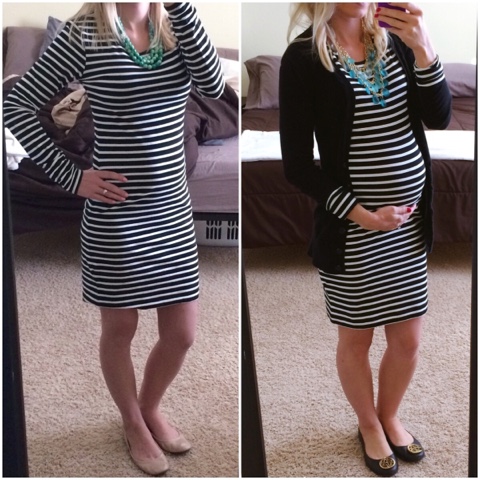 This dress I bought at H&M while I was pregnant (
Similar
). I love it! This look was one of my favorite maternity looks while I was pregnant. I wore a long black cardigan with a green statement necklace and black flats.
I hope you have some new ideas for styling your baby bump!
Shop baby bump-friendly non-maternity dress