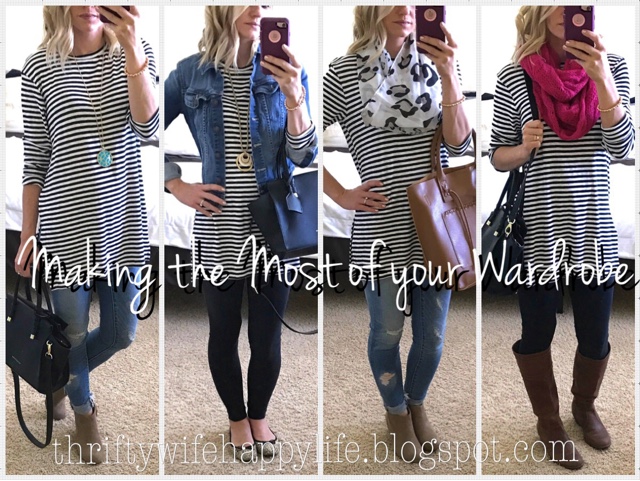 I just couldn't help myself and I bought another piece of clothing in black and white stripes. Back in September, while doing some fall shopping, I found this long sleeve tunic at Old Navy (
exact
). It was on sale for 50% off, which came to $8.49. I thought about buying it in another color, but they didn't have my size, so I ended up with the stripes.
I'm really loving this top right now. I wish I had it in every color because it's perfect for fall and winter in the desert. It's lightweight, so it's perfect for layering and I love the length on it. It's perfect to wear with leggings or jeans.
Here are 4 ways that I accessorized the top.
For this next look, I wore black legging and a jean jacket with some leopard flats and my black satchel purse.
This last look is great for a cool fall day. I wore black leggings with my brown boots. I accessorized with my fuchsia knit infinity scarf (similar) and my black satchel purse.
Hopefully, these looks can help you finger out how to accessorize your stripes.