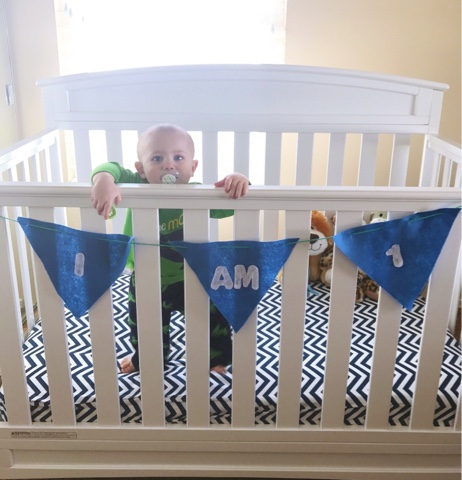 It's hard for me to believe that I have a one-year-old already! It is so true that the first year flies by. It has been such an amazing year being Jack's mom. I used to get sad whenever Jack had his monthly birthdays because I wanted him to stay that little baby I held in my arms for the first time at the hospital forever, but now I've learned to just embrace his age because I know how fast he grows.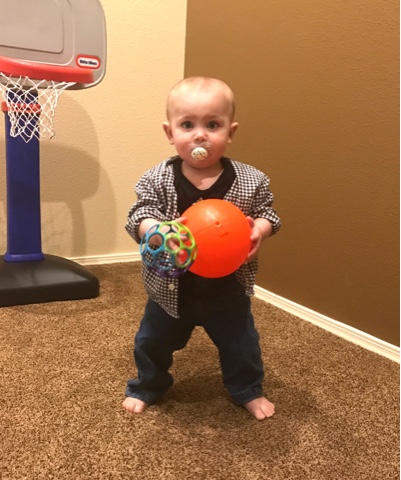 Jack loves his new basketball hoop he got for his birthday!
Right now, Jack is at a great age! He started walking right after he turned 10 months and he's been on the go ever since! He loves to play with balls. Playing catch with daddy after school is a daily game for him. He also loves music and dancing. He is building up a pretty good vocabulary for his age. He can say "Jack", "mama", "dada", "baba" and his favorite word "no". He 's trouble and loves to get into all the cabinets in the kitchen, but he tells on himself as he does it, saying "no, no" and waving his hand around. It's so cute! He also just picked up waving "bye-bye".
Jack has a great personality, but he can be stubborn sometimes. He is already starting to show toddler signs. When I take something away from him he throws himself on the ground and screams. But on the other hand, he loves to bring me a book and sit on my lap when he wants me to read to him. He wants me to hold him all the time, which can be annoying sometimes, but I also love feeling needed by him, so I don't mind doing things with one arm.
Jack is a great eater and eats pretty much anything that I give him. He really loves fruits, especially strawberries and peaches. He is also getting pretty good with a sippy cup. I'm slowly starting to eliminate bottles. I'm a little nervous about getting rid of them altogether because he really loves his evening bottle. I'm ready to do away with the bottles though, I'm so sick of cleaning them and I can't wait to be done with formula.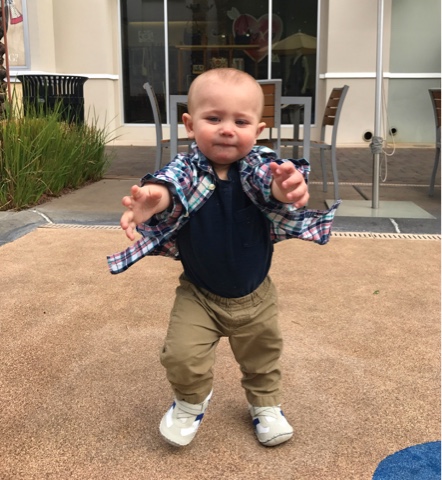 Running to Mommy.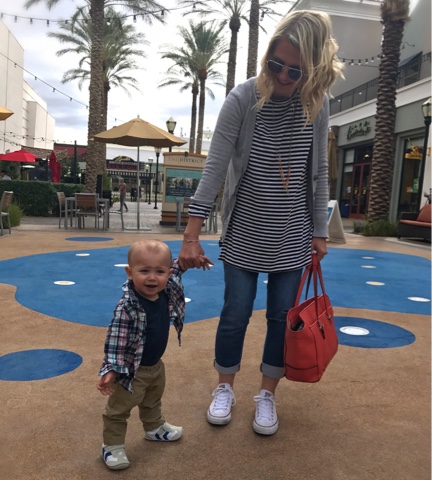 He's such a big boy now!
Jack is starting to get better at sleeping through the night. He's still not the best sleeper, but it's getting much better than it was before. I really don't think I was prepared for the lack of sleep I would get in the first year of having a baby. That has definitely been one of the biggest challenges for me, but I feel like my body has just adjusted to the lack of sleep and I just power through and make it work.