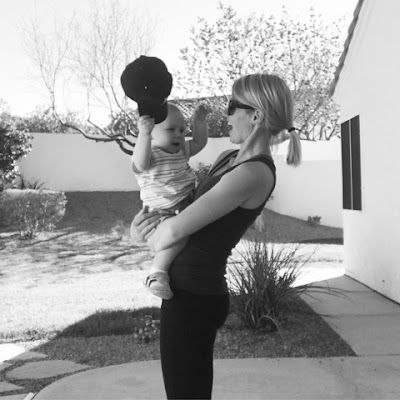 I have to admit that I am a total first-time mom. As a first time mom, I am learning every day how to figure out this whole parenting thing. I never thought it would be easy to be a mom, but I honestly never knew it would be as hard as it is. I learn a little every day on how to be a better mom. Many of my friends from high school and college are at the same place in life as me, with little kids at home, but we are all scattered across the country. We don't get to talk every day or see each other all the time. I don't have any other mom friends that live near me to talk with about babies. That's why I thought it would be fun to create a series of posts called "confessions of a first time mom". I thought it would be a nice way to share my experiences and thoughts on my journey through motherhood with all of you!
As a first time mom, I am constantly concerned about doing things "the right way". I'm always questioning myself about the way I do things. What I'm finding out is that there is no right way to raise a child. You kind of have to find out how to do it on your own. You can read every book and blog out there on parenting and it still won't have the answers, because every child is different.
I will stress out over the silliest things sometimes. Recently, I was overly concerned about how to wean Jack off his bottle. He was really starting to love his bottles, especially his evening one. I was so concerned that he was going to have a fit and cry and make giving up bottles so hard. But then one day he went to bed without a bottle. Then the next night he went down without a bottle. Now I have him completely weaned off the bottle and he's sleeping through the night now!! (at least most nights.) I can't remember why I was so stressed out.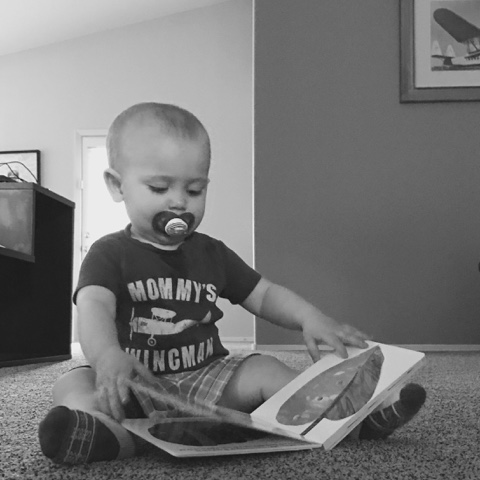 My baby loves to read.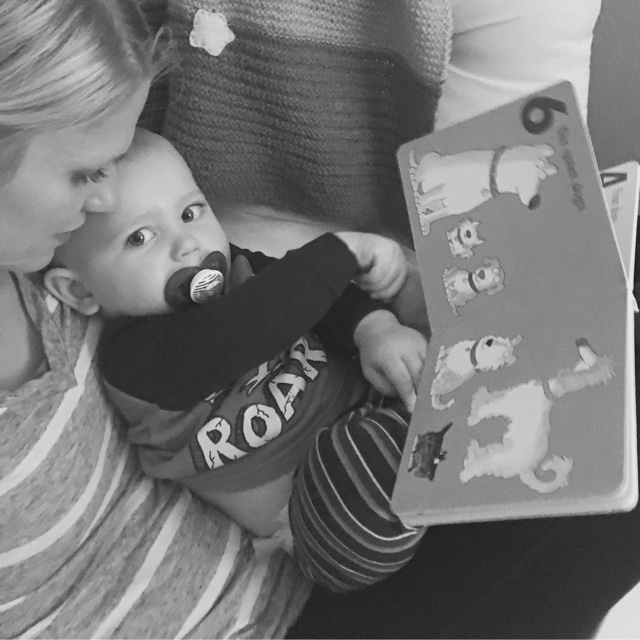 We love to read together before bed.
I'm learning that parenting is not as hard as we make it out to be. It's a live and learn kind of thing, full of trial and error. You make mistakes, then you learn and move on. I hope that I will learn from all my parenting fails with Jack and not make them with the next baby, but somehow I know that I will still be learning even as a second time around mom. That's just how life goes.
I hope to share more of my motherhood thoughts soon! Thanks for reading!