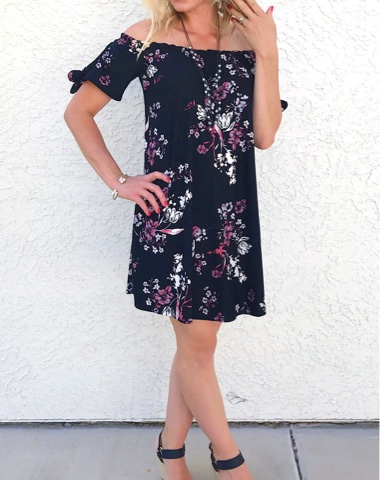 Hey everyone! I am so excited to share this dress today. I found it a few weeks ago at Ross Dress for Less for only $8.99. I was looking for something that was a little more trendy than most of the dresses in my closet. I am just loving the floral print with the off the shoulder style.
Sometimes it makes me nervous to make a trendy purchase because I always try to make the most of my clothes and re-wear them in different ways. I'm always afraid that a statement dress like this will only be able to style in one way. That's why the first thing I did after buying this dress was the start to outfit plan, so I could find different ways to style it. Today I thought I would share 2 of the looks I came up with.
*This post contains affiliate links which means by clicking on and/or making a purchase through a link, I will receive a small commission. Thank you for your support.
For the first look, I wore the dress with my black wedge sandals (
similar
), my black satchel purse (
exact
) and some fun jewelry. I figured that this look would be cute for a shower, dinner date out or even a casual wedding.
For a more casual look, I styled it with my white braided sandals (
exact
) and my new thrift store find black tote (
similar
). I figured that this would be a look I'd more likely wear this summer.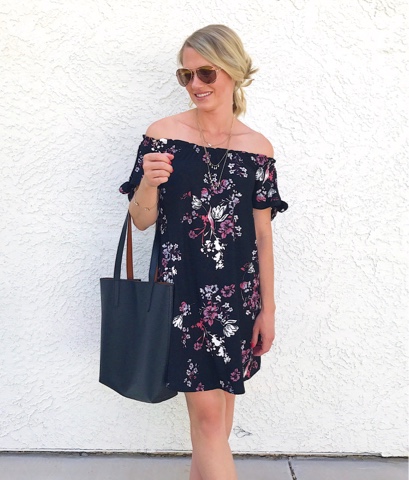 I found that it's easy to style a dress like this. It's really just about switching it up with your shoes and jewelry, then you can create any kind of look you want.