Hey everyone! I feel like I've been out of the loop for a while because I was on vacation and away from my computer for a week. Now I'm back and just trying to get back into my normal routine.
Last week, my family and I spent a week in Michigan visiting our family. Ever since we moved to Las Vegas, our number one destination has been Michigan. We have been trying to go back twice a year so we can spend time with both sides of our family and share Jack with everyone. I always thought that Kevin and I were so lucky because our family is all in the same place, but ever since we moved away, I find it to be difficult to have all our family in one place. We get one week to squeeze in a visit with everyone and it can get a little overwhelming at times, especially with a baby. That's why this trip was our last Michigan trip for a while. We decided we want to take some time to visit some other places this next year and hopefully we will have lots of visitors come out our way.
It was our 3rd trip to Michigan with Jack, but it was our first time going back on Kevin's airline and traveling with our flight benefits as a family. If you have ever traveled standby, you understand how nerve-racking it can be. We totally lucked out though and ended up making it onto 2 initially full flights. On top of making the flights, Jack was the best little traveler that he's ever been. I was so proud that I wasn't the one on the flight with the screaming child.
We flew into Grand Rapids, MI, because that's the closest airport to our families that Kevin's airline flies to Vegas from. I actually prefer the Grand Rapids airport. It's smaller than DTW and it's easier to get around with a baby. They even have a kid's playroom that Jack loved.
Our trip was pretty non stop and the week flew by so fast. We visited both sides of our families. Jack got to see grandparents, great grandparents, aunts, uncles, and cousins. In our short week, we squeezed in a trip to the Detroit Zoo, visited a couple lakes, the Yankee Air Museum, a tour of downtown Detroit and a 4th of July parade. I even got to be reunited with my favorite Michigan beer that we can't get out in Nevada.
Here are a few pictures from our week.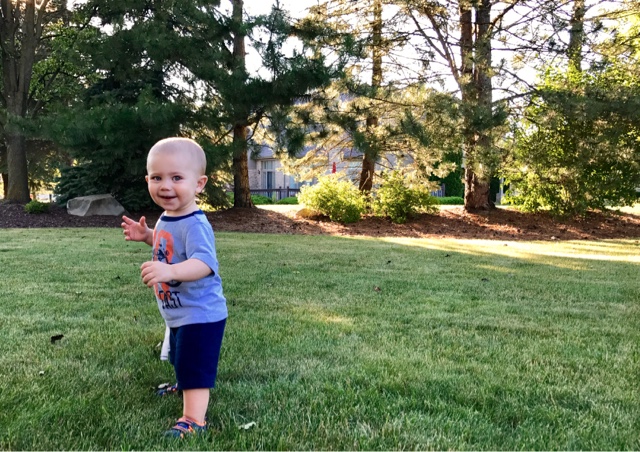 We have grass in our yard, but it doesn't compare to the big grass yards in Michigan!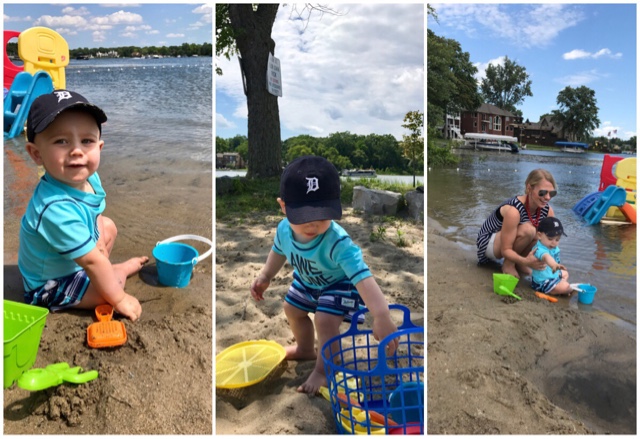 First time at the lake. He had a blast until he tried to eat the sand.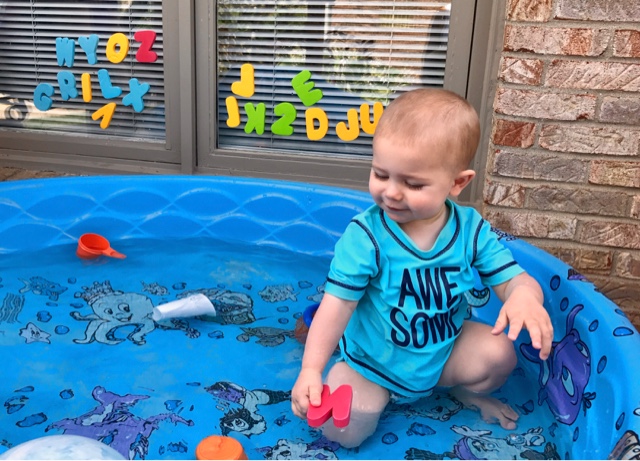 He loved playing in the baby pool.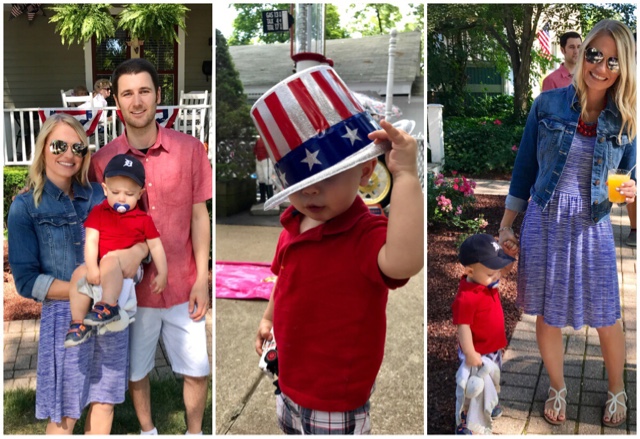 4th of July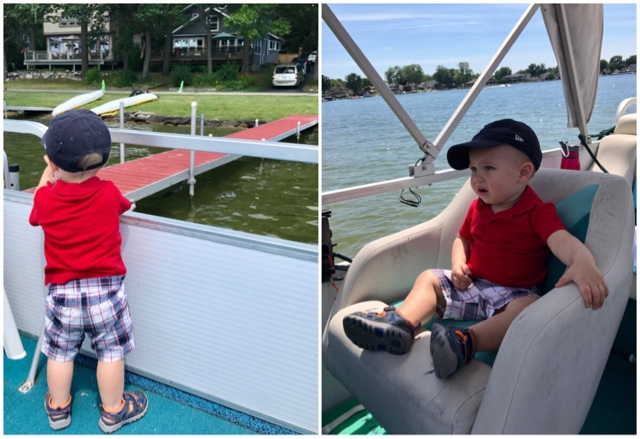 He wasn't sure what to make of the boat.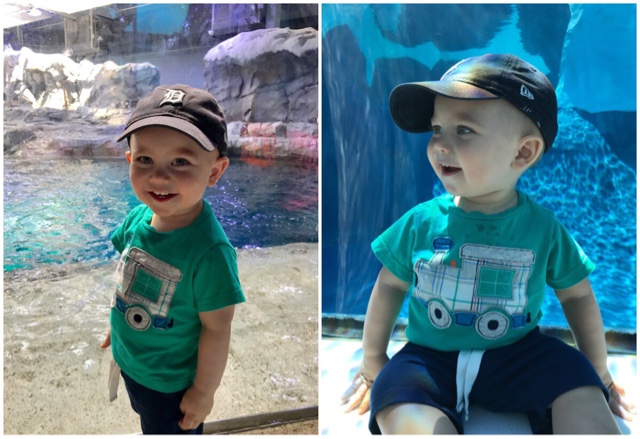 The penguin exhibit at the zoo was the best! It put a huge smile on my little guy's face.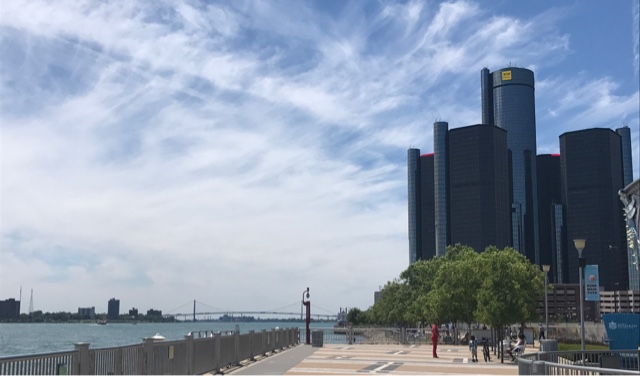 Detroit riverfront
Shop Jack's wardrobe. A lot is on sale right now!