Hey everyone! It's Monday and on Monday's I like to try to share a mom or family post for Mommy Monday. I don't always get around to posting one, but today I had an idea for a fun mom post.
I'm not sure about you, but I spend a lot of time on social media looking at other people's pictures and I love it and hate it all at the same time. I love getting inspired by other people's photos, but at the same time, everyone on social media makes their lives look so perfect. They post these perfect pictures of their perfect lives and for some reason, we all feel like we need to keep up with that perfect image. I'm defiantly guilty of that. I don't want to share an ugly picture of myself, or talk about a fight I got into with my husband. We only share the good.
Recently, I was going through my pictures on my phone and deleting the photos I don't need when I came across some funny pictures that didn't really turn out so great. If you're a mom and you have ever tried to capture the perfect picture with your little one, you know how hard it can be. All those perfect moms with their kids didn't get that shot on a first try. Trust me. Today I wanted to get real with you and share some of my not so great mommy and me pictures with Jack.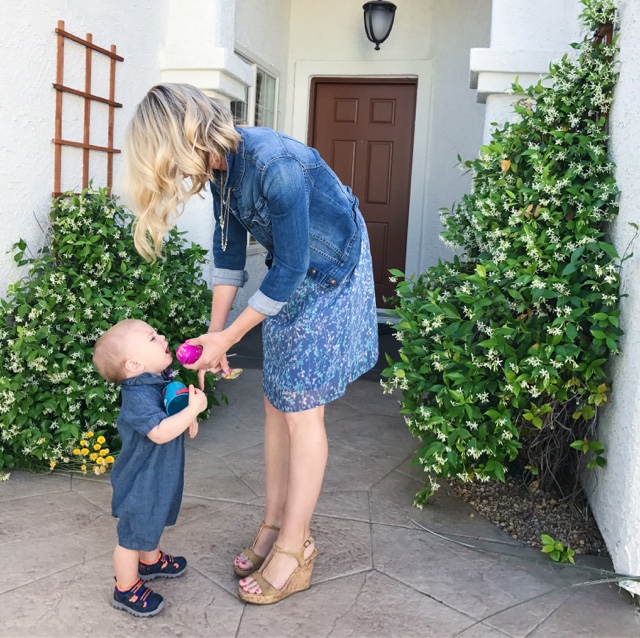 Trying to bribe him to look cute with toys.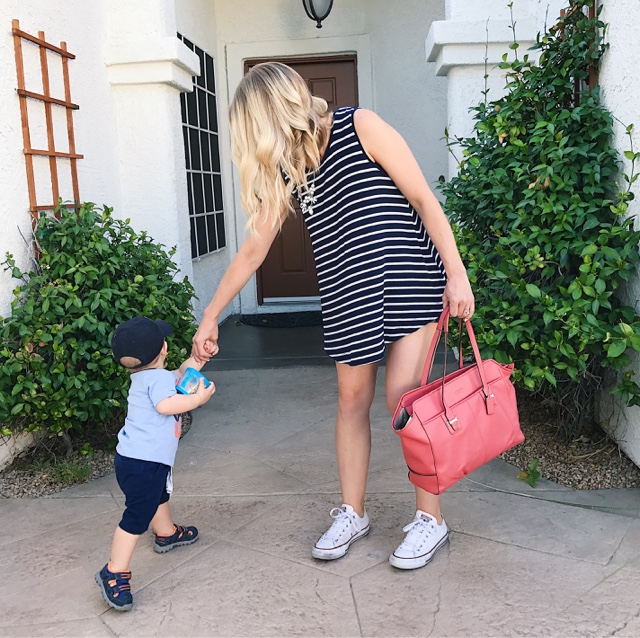 He's always running off on me.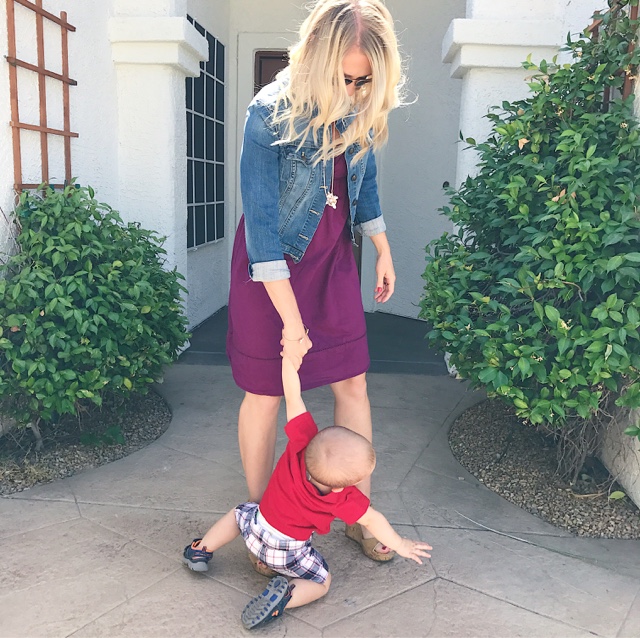 He has mastered the whole boneless move
No smiles for mommy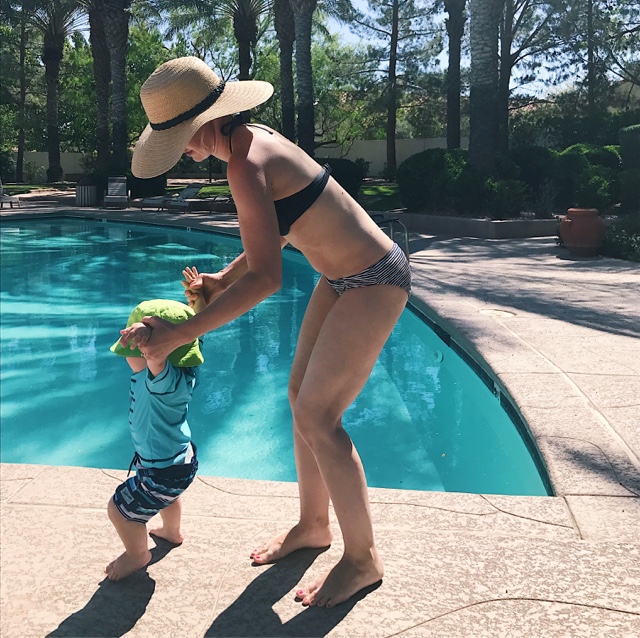 Trying to jump into the pool.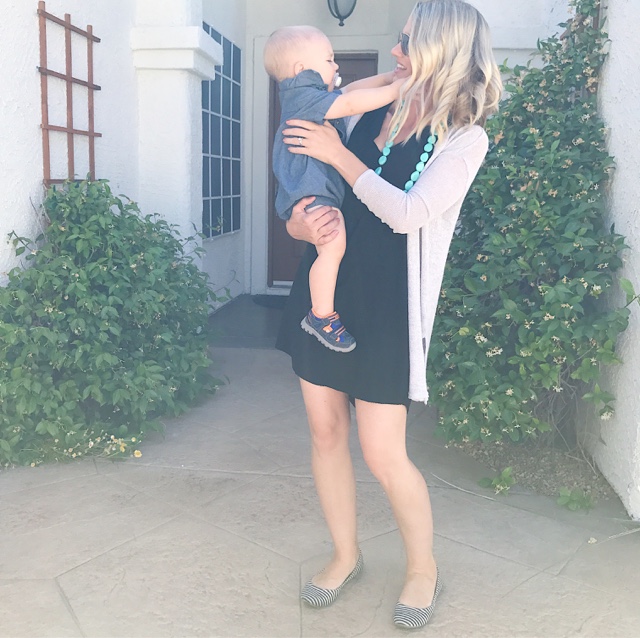 Screaming and pulling my hair on Mother's Day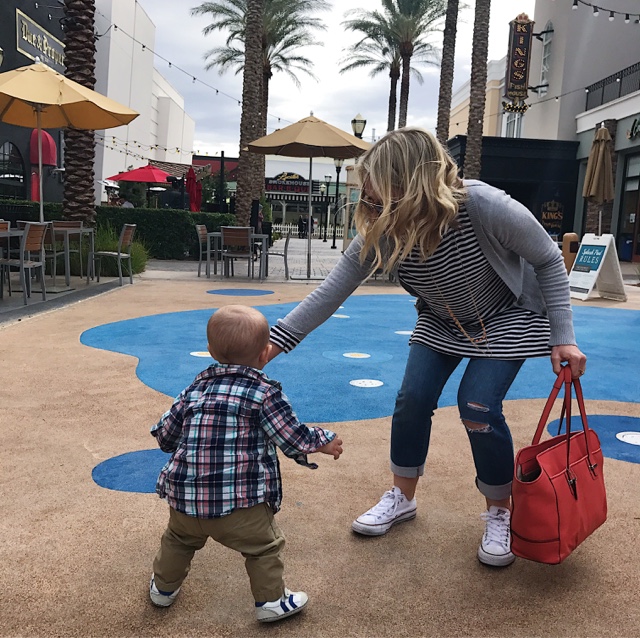 I love this one. It looks like he's trying to escape me, but I'm blocking the way.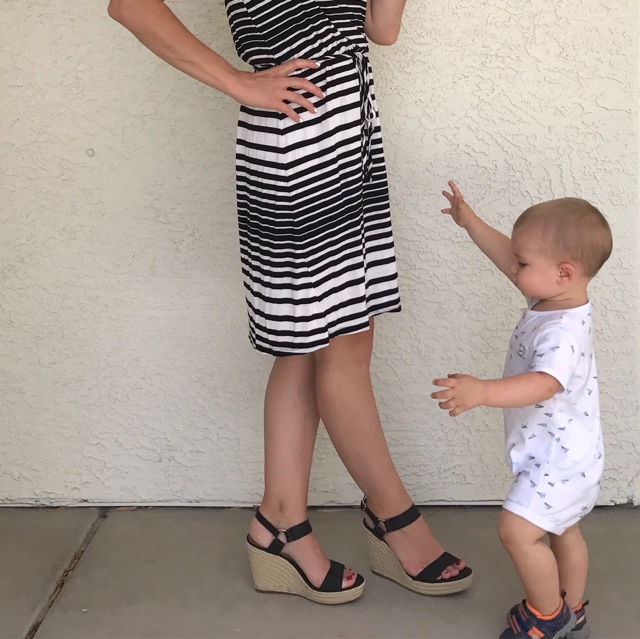 Taking your own outfit pictures is not always easy when you have a clingy teething one-year-old.
I hope you enjoyed those pictures as much as I did. Do you have any photo outtakes that make you laugh with your little ones?