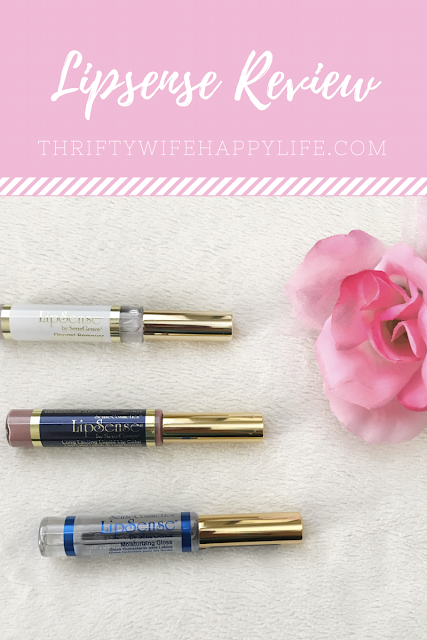 Today I'm talking all about LipSense. Have you heard of it? If you are on any form of social media, I'm sure you have at least heard the name or know someone who sells it. LipSense is the long-lasting lip color that will stay on your lips all day long.
I normally don't wear a lot of lipstick. I like a little color once in a while, but I try to stick to very neutral colors. I love the idea of lipstick, but I've always had bad luck with it. Every time I wear lipstick, it always comes off my lips within an hour of applying it.
I've been hearing a lot of great things about LipSense, so I was very excited when I was asked to collaborate on a product review of LipSense. I've been working with Kristin, who is a distributor of LipSense. She's extremely knowledgeable about the product. When I told her that I preferred neutral lip colors, she gave me a few options to choose from and helped me pick out the perfect color for me. I ended up going with the color Pink Champaign. Kristin sent me the complete starter kit that includes the long-lasting liquid lip color, moisturizing gloss, and the Oops remover. The complete starter kit is valued at $55.
Once I received my starter kit, I started wearing it every day to work. I really wanted to get a feel for the lipstick before I wrote about it. What I found out, was that these girls aren't lying when they say it lasts all day. Being a preschool teacher, my makeup takes a beating throughout the day. With LipSense, my lip color never moved.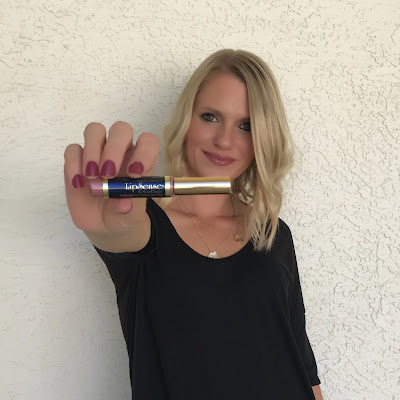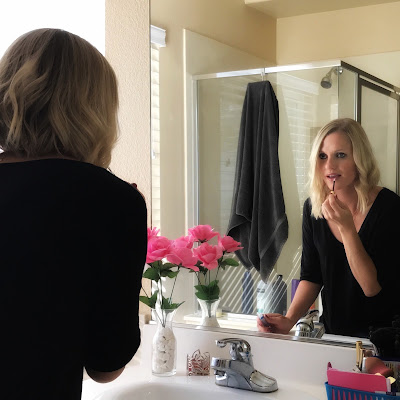 How does LipSense work?
My starter kit came with detailed instructions on how to apply it. You start off with clean dry lips, then you apply the lip color. You are supposed to start at the corners of your lips and run the wand across, then you wait for it to dry and apply 2 more coats. At first, I was a little worried that the lipstick was going to dry out my lips, but once you apply the lip gloss, it adds so much moisture to your lips that it was no longer a concern. You can leave your lipstick at home and just bring the lip gloss with you when you leave the house.
Is it worth the price?
As you know, I'm the thrifty wife and I'm not one to spend a lot of money on makeup. Most of my makeup products are from the drugstore, but I do have the occasional makeup splurge. LipSense is defiantly a splurge for me. As I mentioned before, the starter kit is $55, however, once you have the starter kit, you can purchase the lipstick Al La Cart for $25. One good thing about LipSense is that one tube equals 4 regular lipsticks, plus it lasts all day. If you add that all up, it makes it worth the purchase. You also have to remember that you are paying for a quality product. I have never had a lip color like this one.
How can you order LipSense?
If you're ready to make the splurge, I would say go for it! You can go to Kristin's facebook group
Confessions of a Lipstick Addict
or DM her on Instagram
@confessions_of_lipstick_addict
to place an order. She is also offering a special promo code for my readers. Use the code
ThriftyWifeHappyLife10
and receive 10% off your purchase.
*A big thank to Kristin who gifted me this product!