Today I want to talk about accessories. To me, accessories are the key pieces to any outfit. I love to put together budget-friendly outfits and pair them up with a nice classic accessory. I would much rather invest in quality accessories, over an expensive piece of clothing. Clothes get worn out and they go out of style too quickly. A good accessory can last you a lifetime.
A watch can be a great investment accessory. A watch can be worn every day, with almost any outfit. I hadn't worn a watch in years. I recently started to wear them again, and I don't understand why I ever stopped. I love how they look with an outfit. You can layer them with bracelets and I actually use my watches for telling time. It's much more convenient to look at my watch on my wrist than to dig through my purse for my phone.
*This post is a collaboration with JORD Wood Watches. As always all opinions are my 100% my own.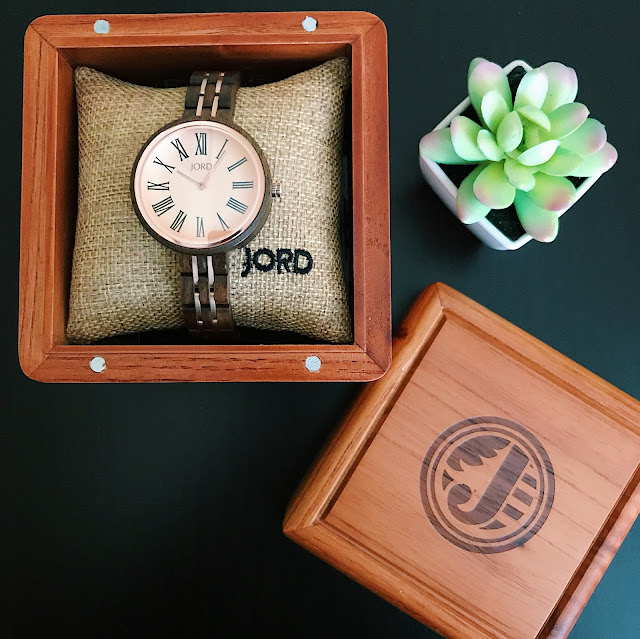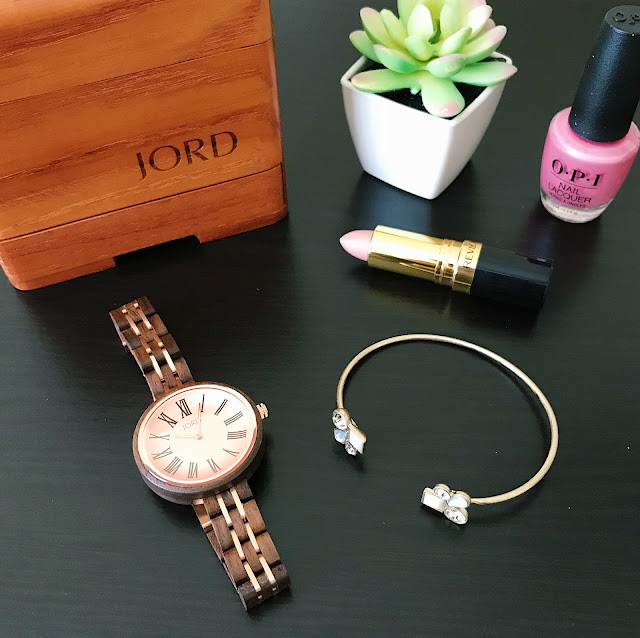 I was recently gifted this unique wooden from JORD Watches. JORD sells a variety of unique timepieces that are so classic, but also have a modern feel. They have so many great styles to choose from. I went with the Cassia series in Walnut & Vintage Rose (HERE). I love the rose gold face of the watch and the thin band. It fits perfectly into my daily wardrobe. I love the quality of this watch. It's definitely something that is going to stand the test of time in my wardrobe. JORD watches are the perfect gift for both women and men. They even offer watch engraving, which would be perfect for Mother's Day and Father's Day in the coming months.
Below, I picked out a thrifted outfit from my closet. It's very basic and something that I would wear any day of the week. I love how the watch adds so much style to the look. You would never know that my outfit was under $20 before I added my accessories.
I love my JORD watch and I'm so excited that I get to share their watches with you. JORD has generously offered to give one of my followers a $100 e-gift card to JORD Wood Watches. (click HERE to enter) If you're not a winner, that's okay! You can use my code thriftywifehappylife25 and take $25 off your purchase. You will have until March 11th to enter the giveaway. Good luck!