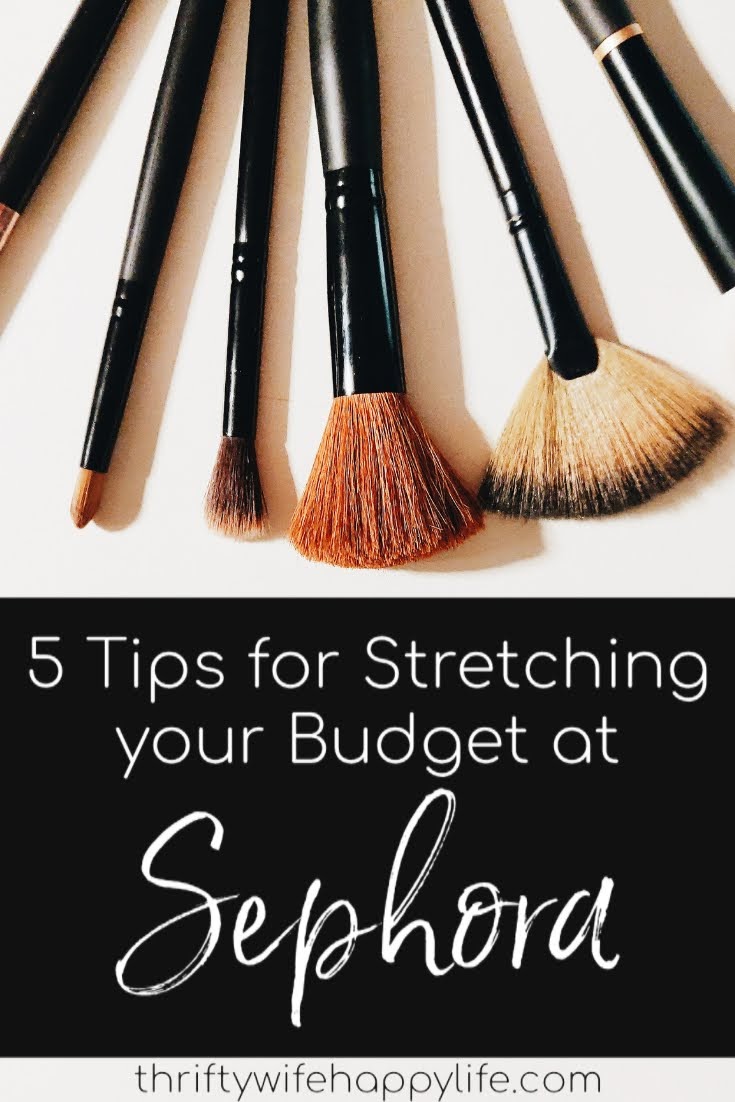 You guys must know by now that I'm a huge fan of budget makeup.  I do most of my makeup shopping at the grocery store because that's what is convenient for me and they have the best prices. Well, every once in a while I get the itch to treat myself to some higher-end makeup.  I recently won a $25 gift card to Sephora through one of my voxbox campaigns I participated in with Influenster.  I was so excited because I haven't shopped at Sephora in years!  I love Sephora, but my budget (and my husband) have kept me out of that store.  Getting a gift card was such a treat.
Whenever I get the opportunity to do some carefree spending on myself, I always try to set a budget and stretch it as much as I can.  After browsing the
Sephora
website, I quickly realized that I wasn't going to be able to settle on one $25 item, so I had to up my budget to $50.  Plus $50 is the magic number for free shipping online at
Sephora
.  It's still a small budget at
Sephora
, but I knew I could make it work. I ended up finding out that there were a lot of ways I could really make the most of my $50 budget.  That's why I decided to share my findings to maybe help you on your next Sephora trip.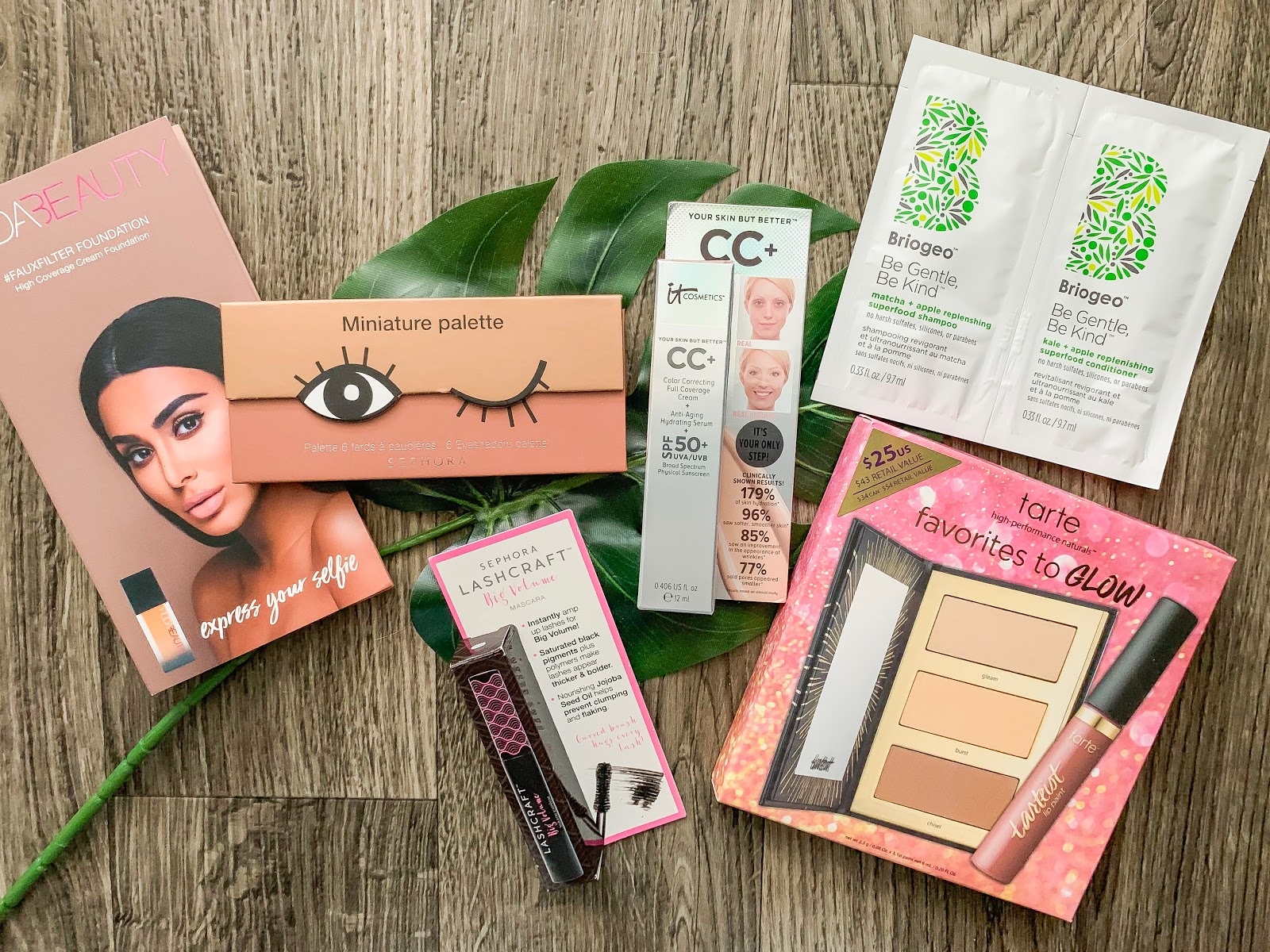 1.) Join the rewards program
As I said, it's been years since I shopped at Sephora, so I hadn't used my Beauty Insider card in so long.  I had 0 points on it, which means I had no rewards.  But that didn't matter, because even if I only use my rewards once in a while, it's worth it.  They offer some really great beauty rewards, but even if you rarely shop there, it's worth it just for the birthday gift once per year.
2.) Buy the mini sizes
I ended up buying 3 mini size products.  I love this idea because for one it's cheaper and for 2 you can test out more than one product at a time.  It lets you figure out what higher-end beauty products are worth splurging on and which ones are just okay.  I will also say that higher-end beauty products tend to be higher quality and last longer, which means you may not need to buy something new for a while.
3.) Get samples!!
I learned that you should never leave Sephora without getting a sample.  They will make you a sample of any foundation or other beauty product you are interested in.  That means not only do you get to test it out on your hand in the store, but you get to actually take it home, wear it and find out what you really think of the product before you buy it.
4.) Shop online
I am a huge fan of online shopping.  I am finding the more I shop online, the better the deals are.  Plus it's more convenient.  I like to shop from home because taking a 3-year-old boy to Sephora would be a complete disaster. I highly recommend going to the store and browsing the products to get familiar, but when it comes time to make a purchase, check online.  I was able to add 3 different free samples to my cart before I checked out online and I may not have known that at the store.  Plus it's so much easier to filter out the lowest to highest prices.
5.) Plan out your purchases
I recommend this with all your purchases that you make, but especially when it comes to high-end makeup.  You can't just return it after you use it, so make sure it's something that you want.  Test out the products, read the reviews and watch YouTube tutorials to see if it's really something you want to invest in.