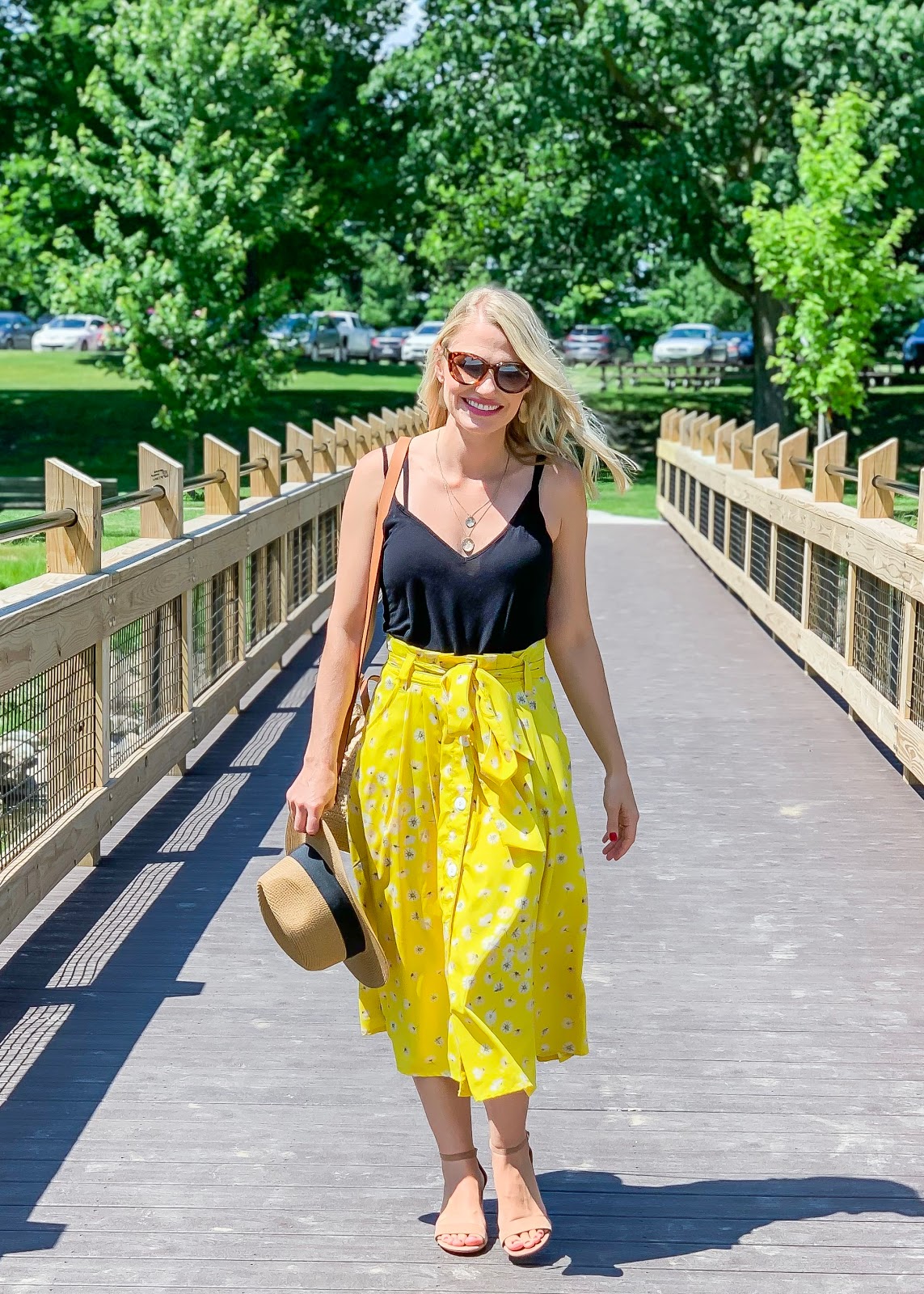 I think we've all been in the situation where you find something you love, then you try it on and you can't find a size that works for you.  It's either too big, too long, too short or too tight.  If you really love it, you could buy it and pay for alterations, but who wants to go through all the hassle of finding a tailor and then waiting weeks before you can wear it?  When I found out that there was a website called
eShakti
where you could order clothes at an affordable price and they could be sized to fit your body type, I was excited.
EShakti
has a gorgeous selection of dresses for all occasions, along with pants, tops, skirts, and other everyday clothes.  I actually had a difficult time picking something out on their website, because everything was so pretty.  I really loved their classic vintage style of dresses, but this floral yellow skirt ended up catching my eye.  It had everything I've been loving this summer so far…. paper bag waist, button front, mid-length and it's yellow!  I've had bad luck lately with mid-length dresses and skirts when I try them on.  I'm only 5'1, so every time I try on a mid-length dress or skirt it turns into an ankle-length maxi skirt.  At eShakti, I was able to enter my measurements and my height.  When my skirt arrived it was the perfect length for me.
*This post is part of a collaboration with eShakti.  I was gifted this skirt in exchange for my honest review.  All opinions are 100% my own. This post also contains affiliate links, which means by clicking on and/or making a purchase through a link, I will earn a commission for this blog.  Thank you for your support!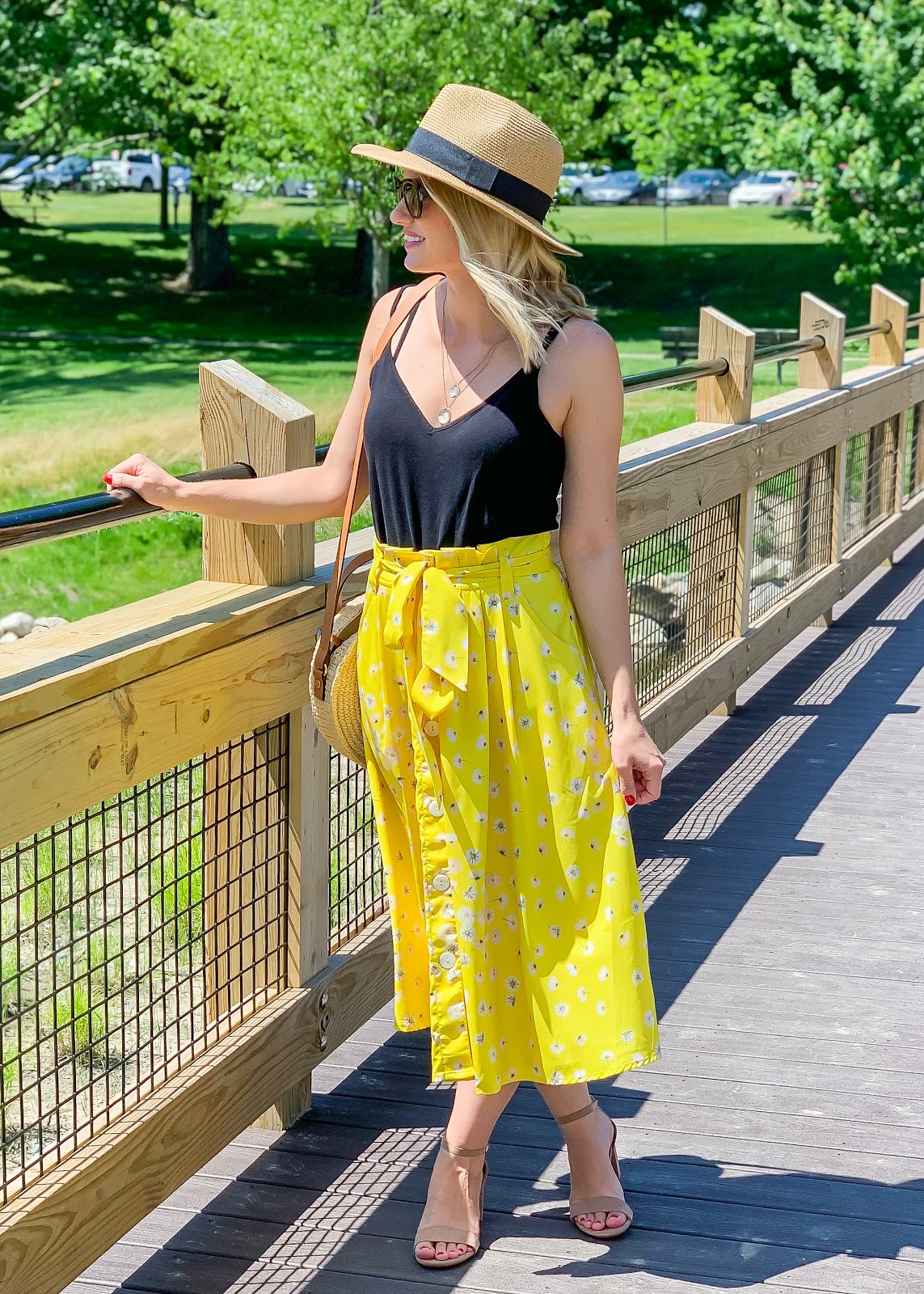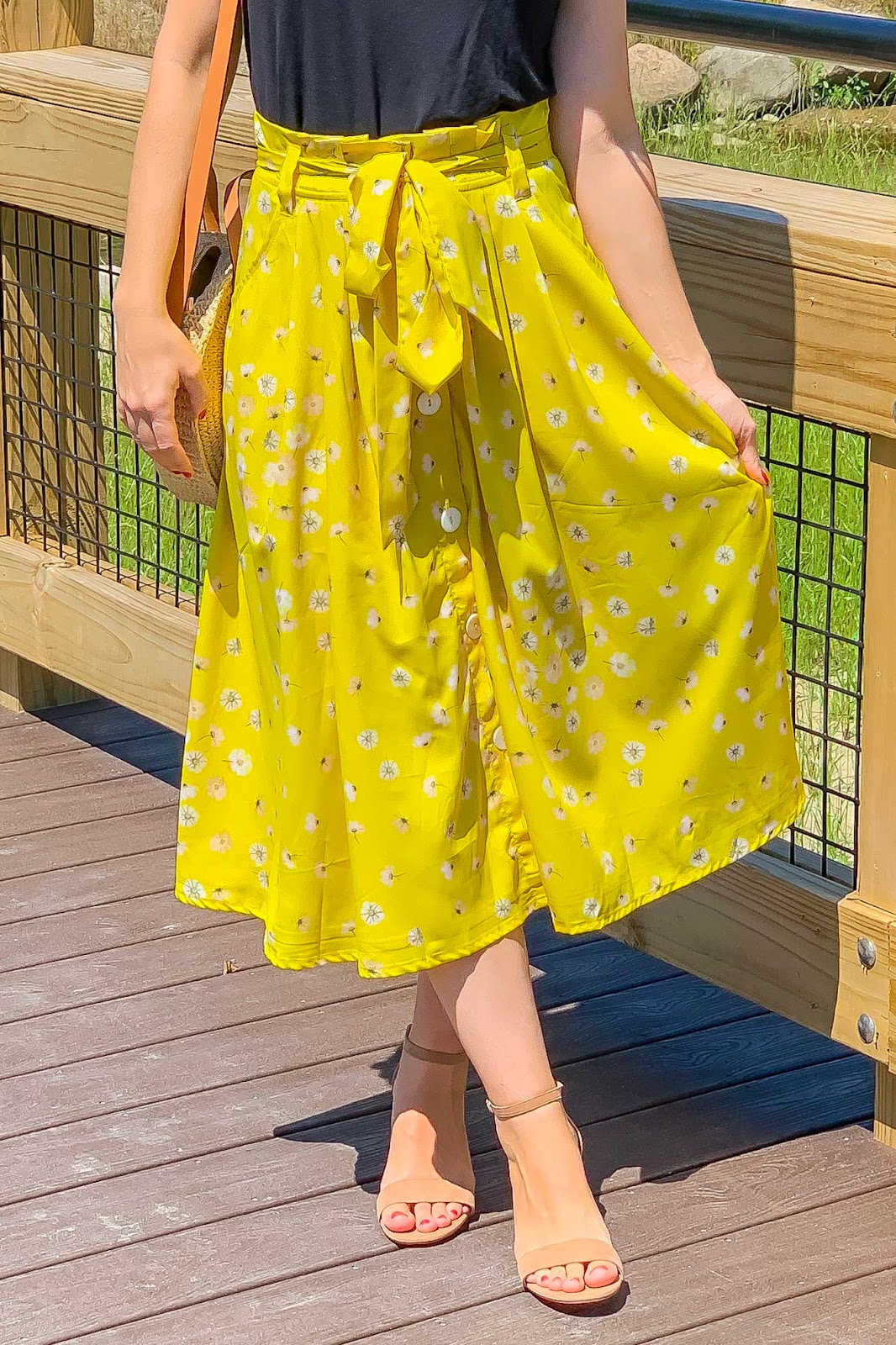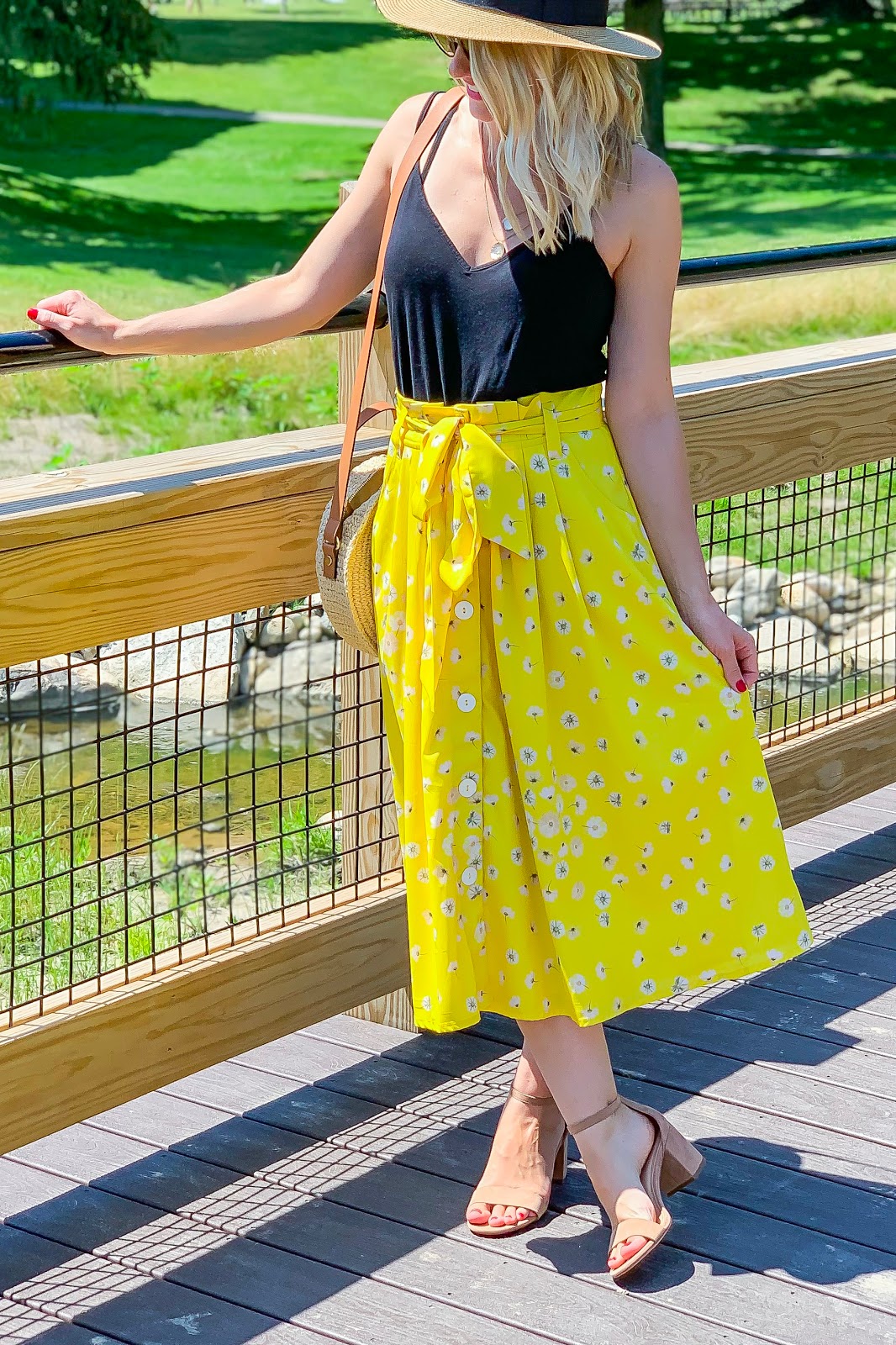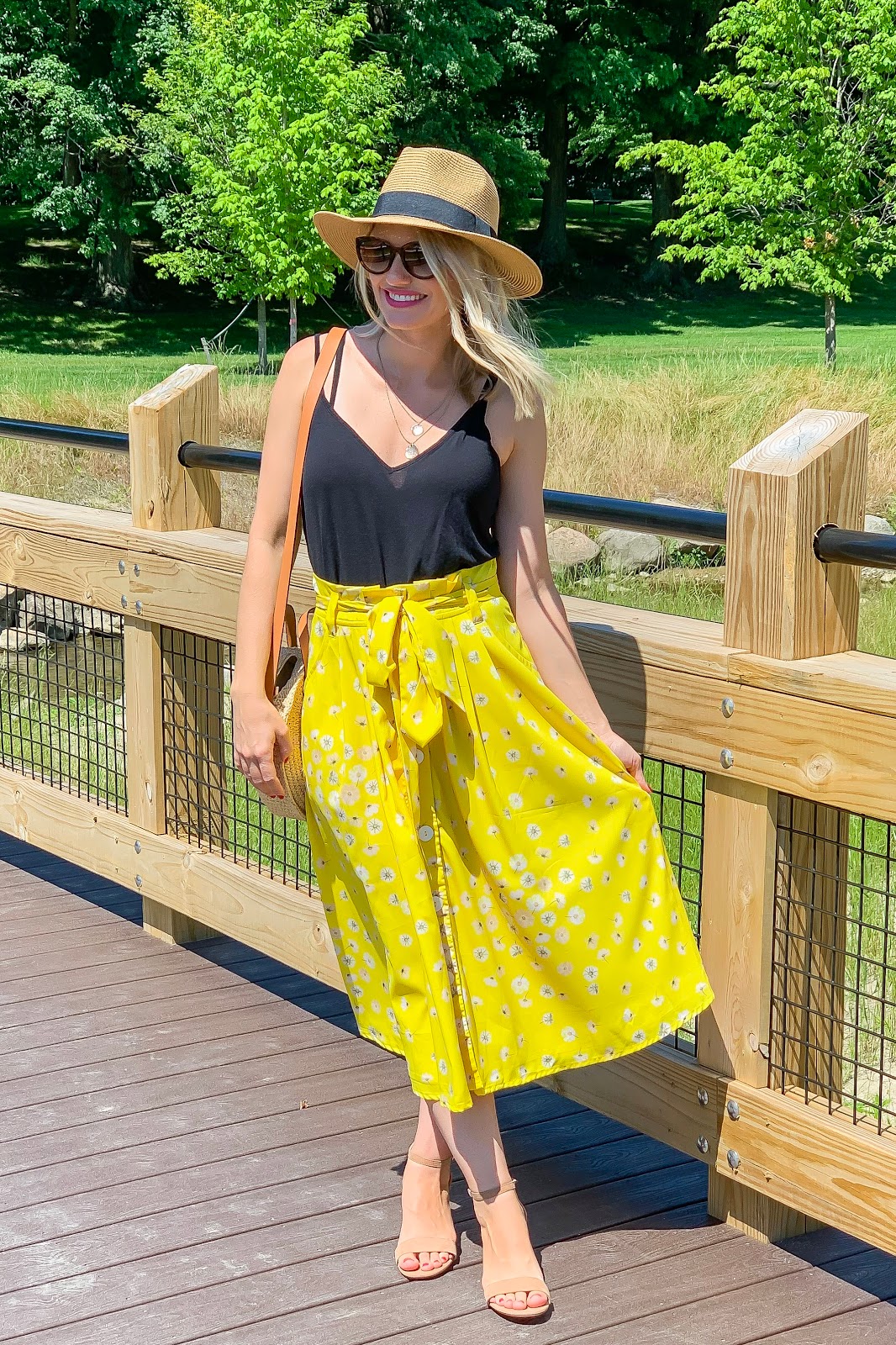 I believe that fashion is for everyone, no matter your size, age or budget.  That's why I think that
eShakti
would be the ideal place for anyone searching for the perfect dress for their next formal occasion.  Or maybe you just want to find a good pair of jeans that fit your body perfectly.  If you haven't ever checked out
eShakti
, I would highly recommend stopping by for a browse.