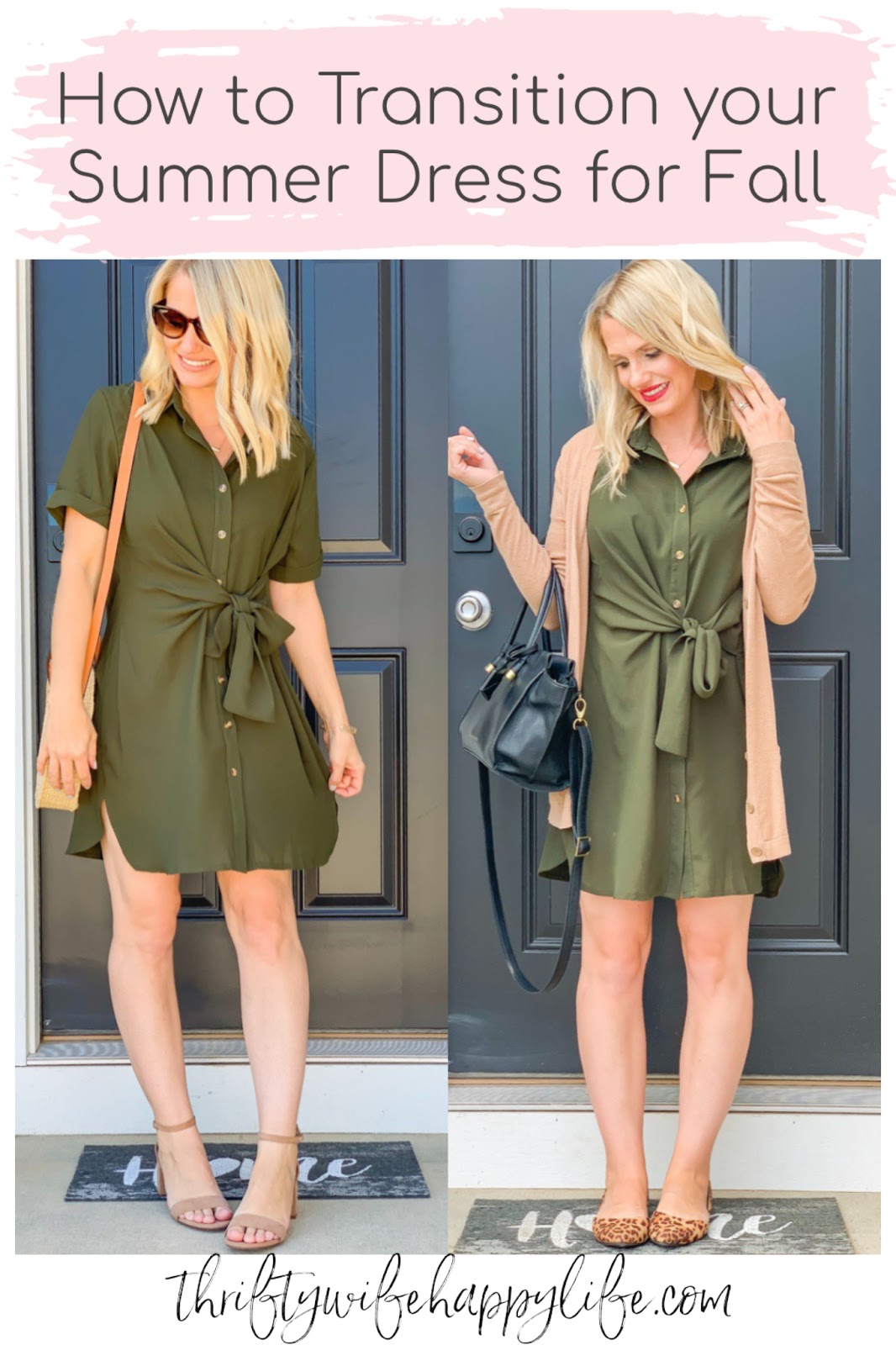 Even though we still have a few more weeks of summer weather ahead of us, I can't help but start to get an itch for fall fashion.  I love transitional fall outfits.  My ideal weather for dressing is about 70 degrees.  It's the type of weather that you can still wear dresses and flats, but it's nice to layer up with a cardigan. 
I really wanted to share a post on this green
Amazon
shirt dress (
HERE
).  It's such a cute summer dress, but it can easily be worn during the fall and even into the winter.  I love clothes that can be worn year-round, that's why today I wanted to share how easily you can take this summer dress and transition it into a great early fall outfit.
Summer Look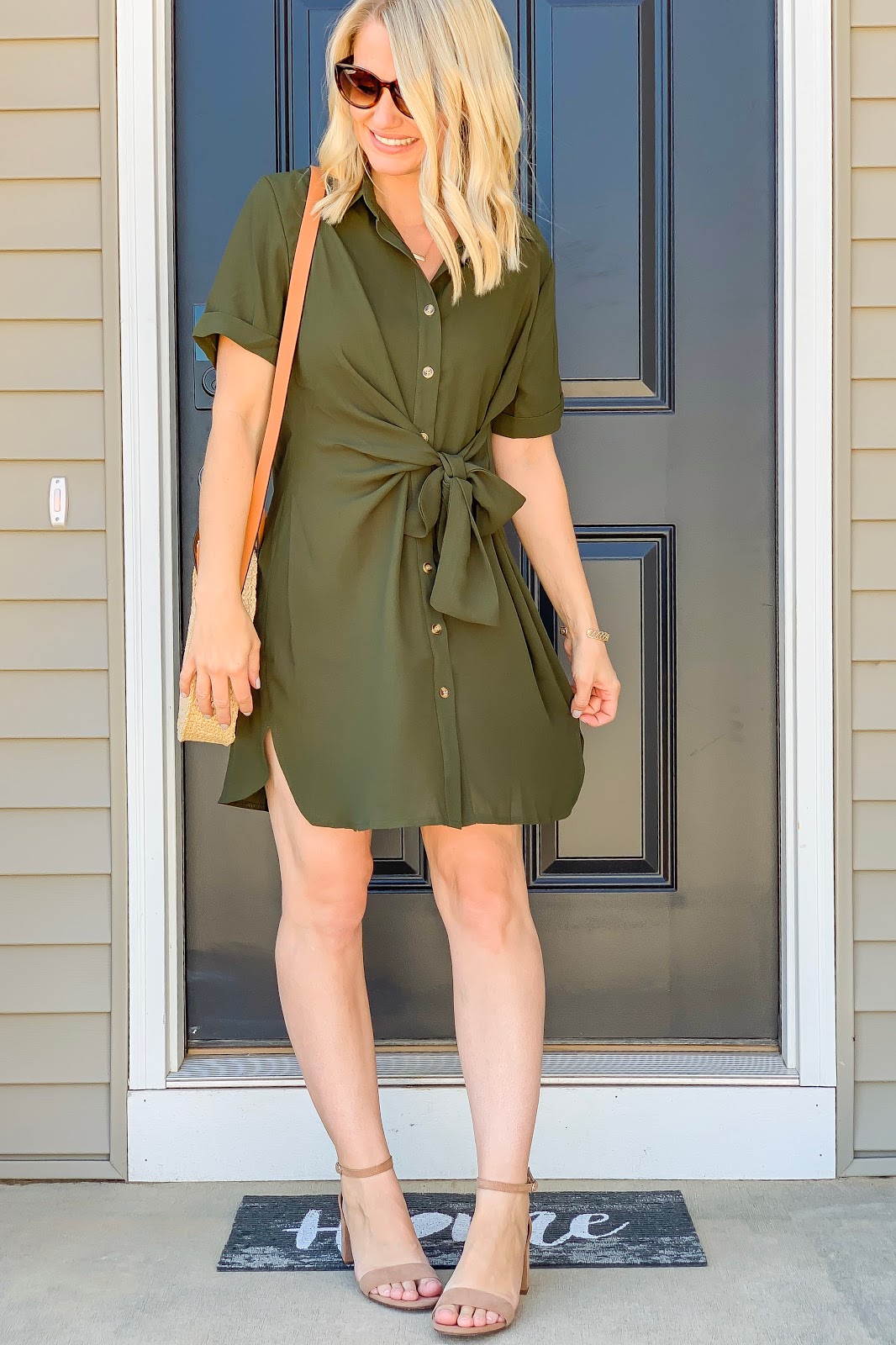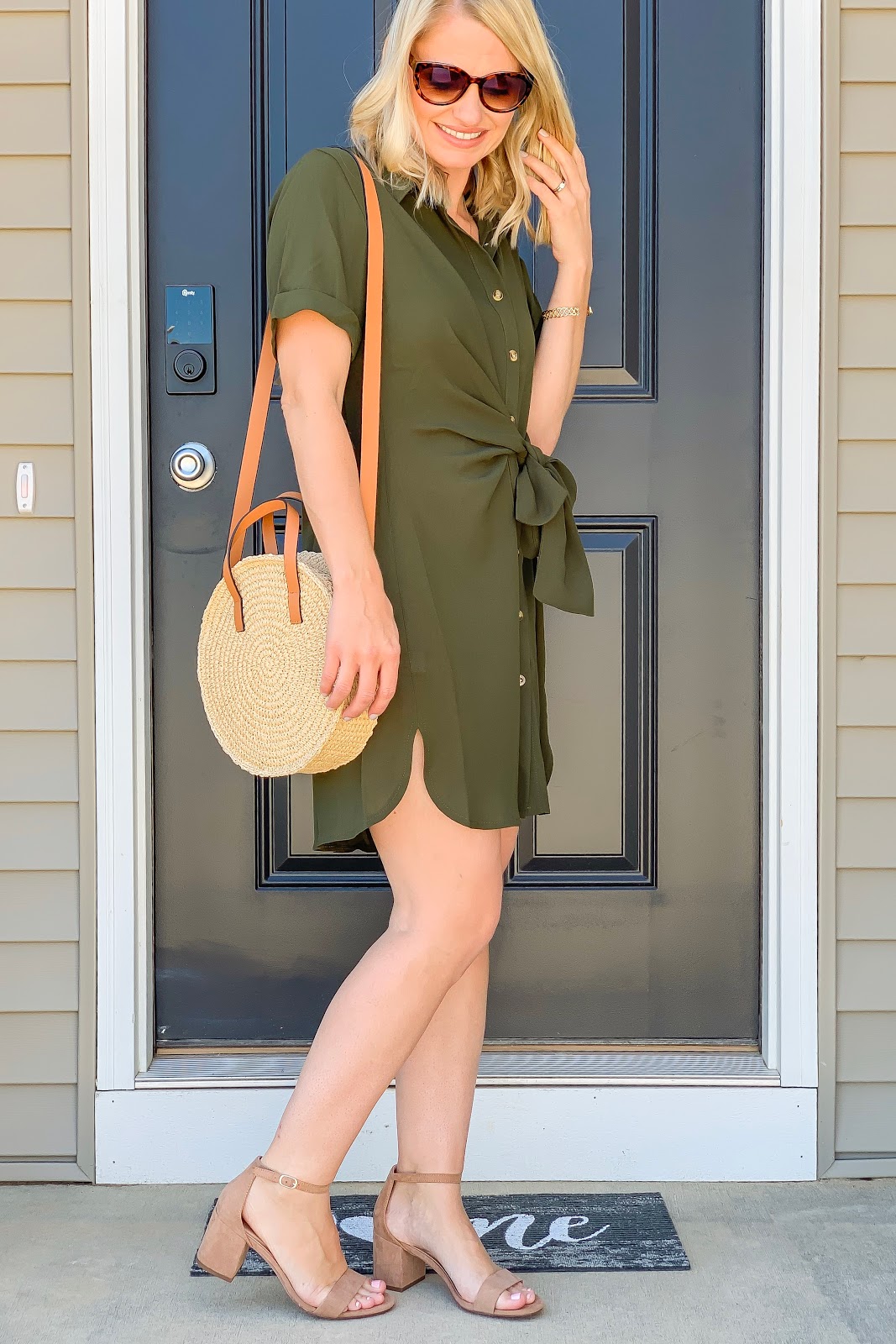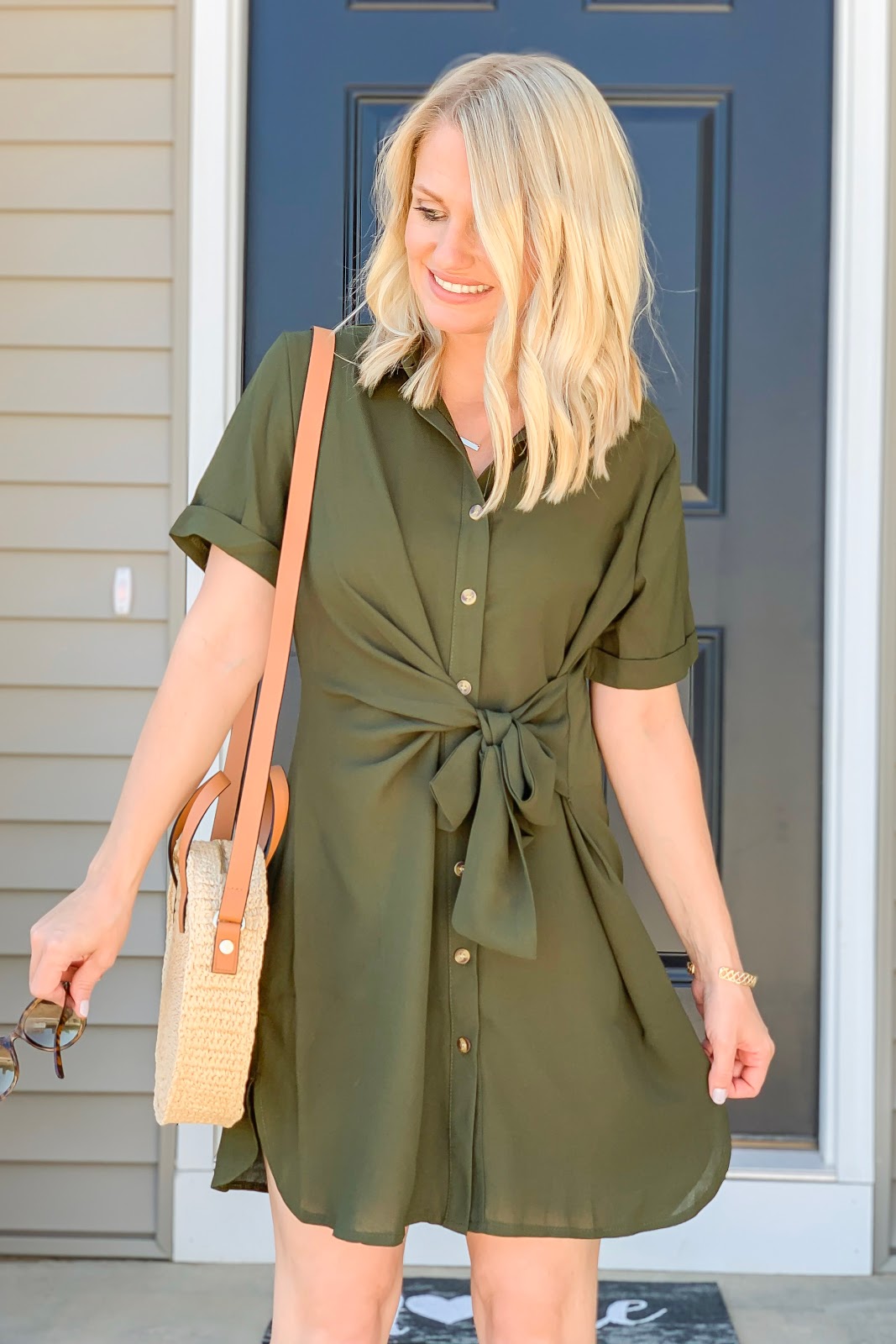 Early Fall