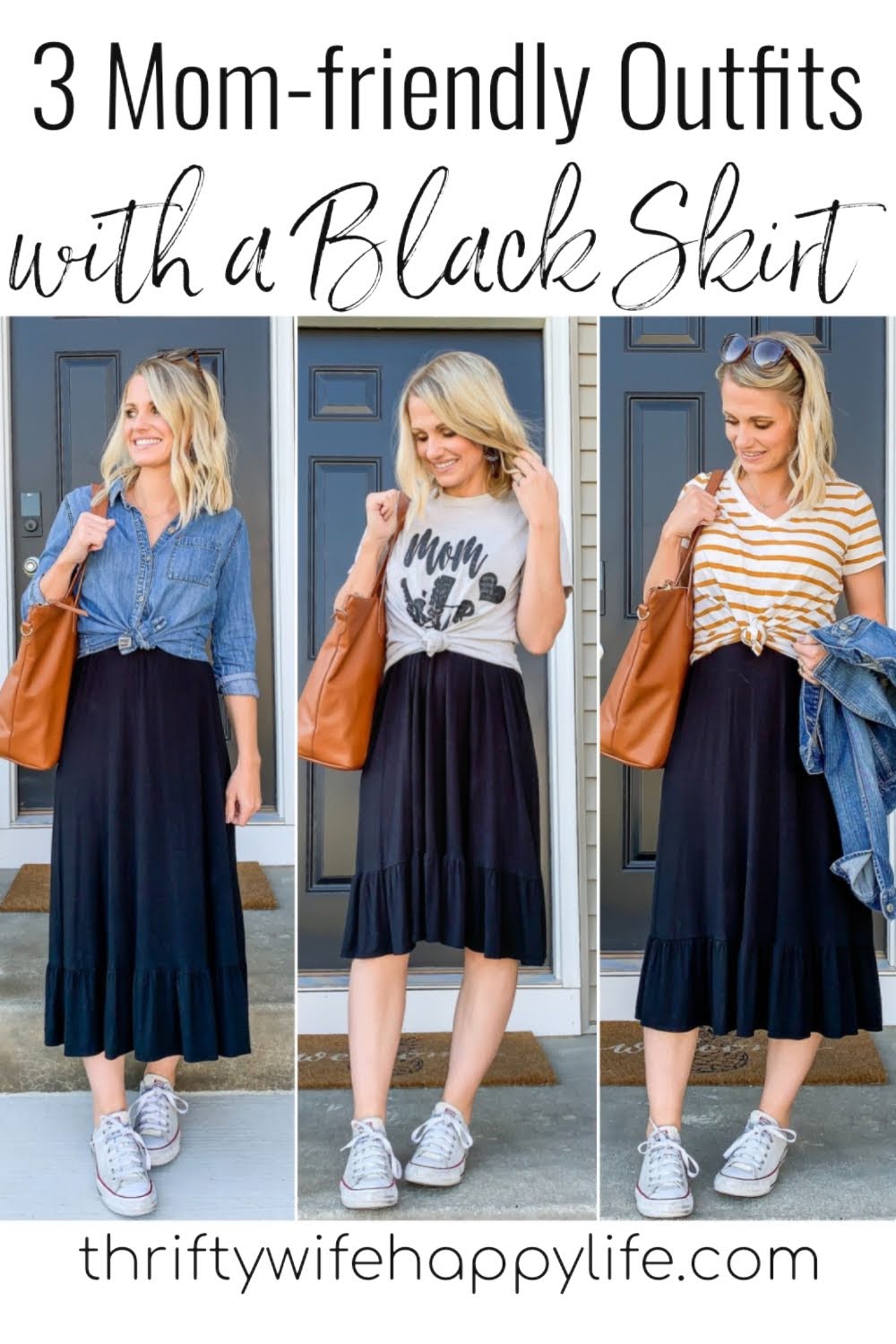 *This post contains affiliate links, which means clicking on and/or making a purchase through a link in this post.  I will earn a commission for this blog.  Thank you for your support.
I have to admit that I don't wear skirts as much as I'd like to.  I find it hard to find a place to wear a skirt, but the truth is a skirt can easily be worn casually any day of the week.  What is more comfortable than a skirt?  I mean it's literally just as good as not wearing any pants at all…haha.
I have this black cotton skirt that I found a couple of years ago while thrifting at Savers.  It was only a couple of dollars and it was a child-size, but it ended up being one of my favorite skirts because I can wear it in so many different ways.  For these 3 outfits I'm sharing today I'm only switching up my top.  My shoes and purse stay the same.  I adjusted my skirt by placing it at different parts of my torso to give it different lengths.
Outfit 1: Chambray Top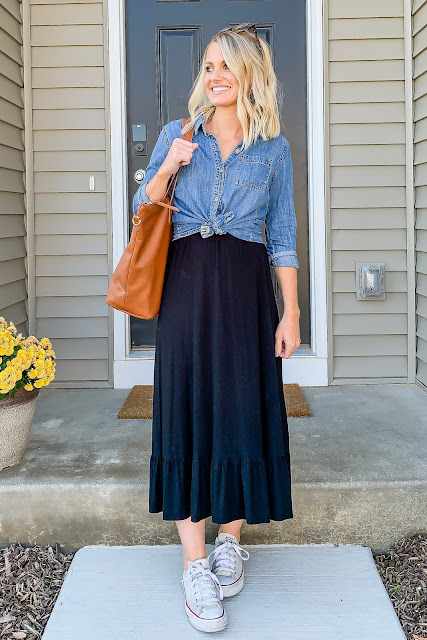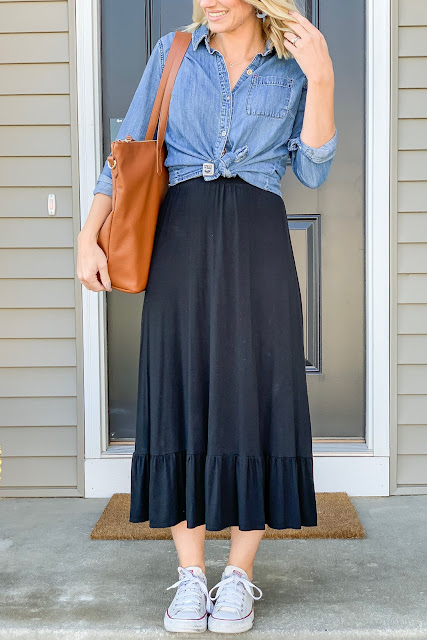 Outfit 2: Graphic T-shirt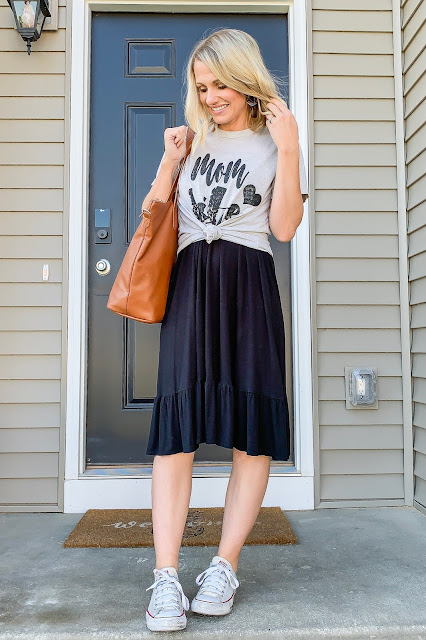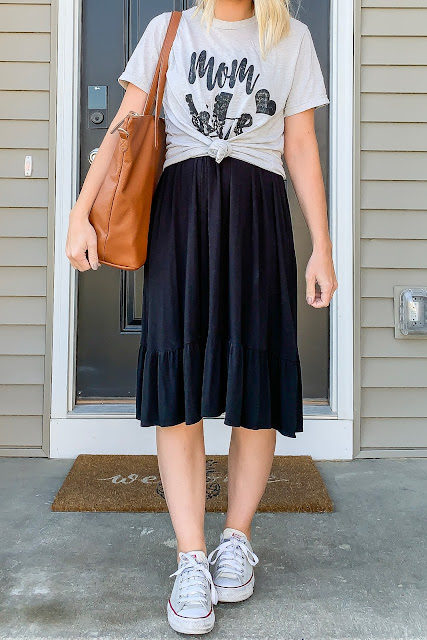 Outfit 3: Striped T-shirt and Denim Jacket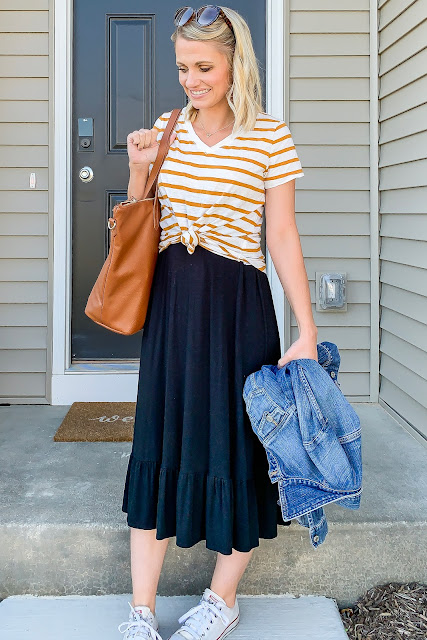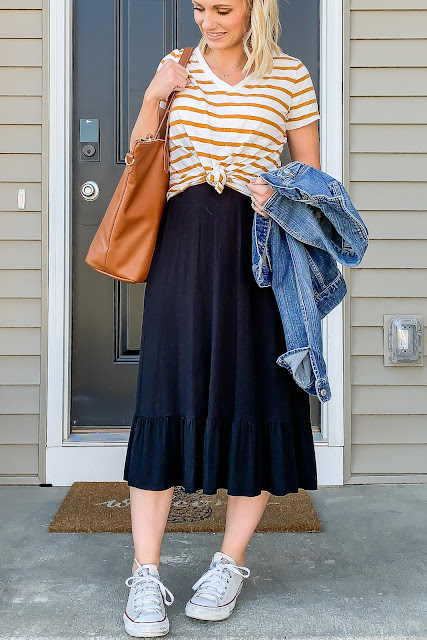 That's how easy it is to wear a skirt any day of the week.  Do you wear skirts regularly?