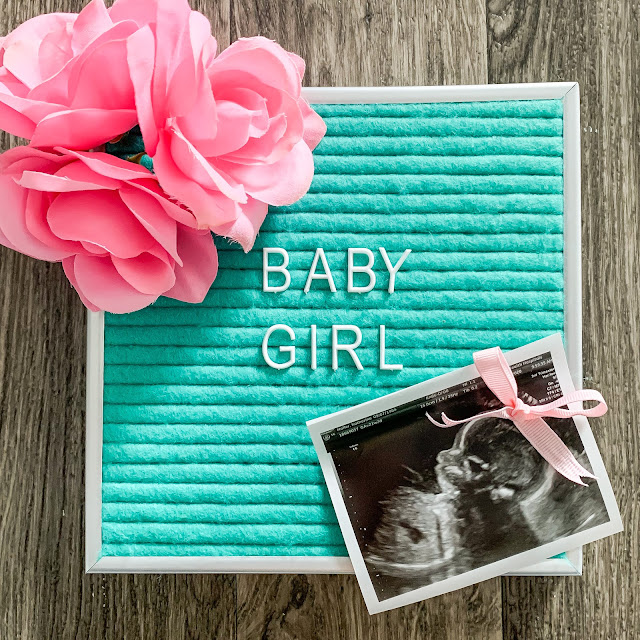 In case you don't follow me on Instagram or Facebook, I announced last week that we are having a little girl. Even though I would have been just as happy with another boy, I am thrilled to have a little girl.  I've always wanted a boy and a girl, so this is perfect.  I feel like our family will be complete.

Kevin and I are both excited and even though he had his heart set on a baby brother, Jack is happy too.  I can't wait to see him as a big brother, especially a big brother to a little sister.  Of course, our family is very excited too.  I'm pretty sure they were all secretly hoping for a girl.
*This post contains affiliate links, which means by clicking on and/or making a purchase through a link I will earn a commission for this blog.  Thank you for your support!
I honestly had no idea what to expect at the ultrasound.  At first, I was pretty convinced that it was a boy because I did a couple of those online gender test where you fill out your age and due date and it tells you the gender.  I took a few of those tests in the beginning and they all said, boy.  Then my friend told me to go to the website: momjunction.com.  She said their Chinese gender predictor had been right for everyone she did it for.  I filled it out and it predicted a girl.  Now I don't necessarily believe any of these old wise tales or gender predictor calendars, but since she's been spot on with all of our co-workers in the past, I questioned it would be right for me.  Sure enough, it was right.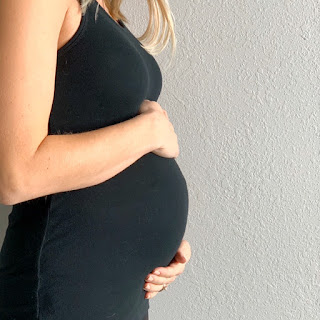 My 22-week baby bump
I have to say the frugal side of me was kind of hoping for a boy so that he could re-wear all Jack's cute baby outfits, but the girly side of me is super excited about dressing a little girl.  All the fun bows and dresses and pink… it's exciting!
I honestly can't wait to meet this little girl.  Everything seems to feel so real now.  I can't believe that I will be a mom of 2 in 4 months!  It's a little scary, but I'm very excited!
Katie🤍