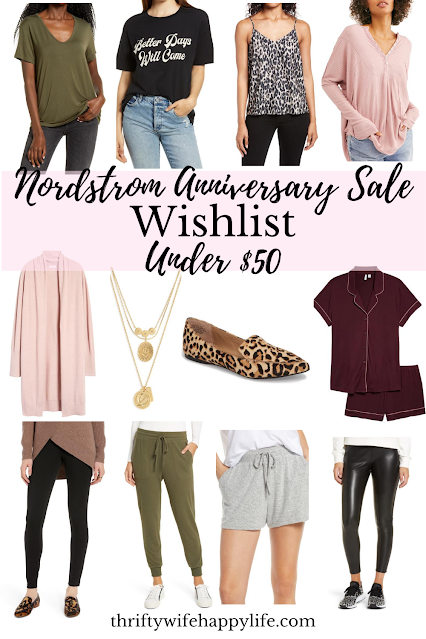 I'm sure by now most of you are familiar with the
Nordstrom Anniversary Sale
.  Basically, this sale is kind of a big deal because Nordstrom puts all their brand new fall clothes on sale at the beginning of the season.  Most sales are in the middle of the season or at the end, so you're not getting the brand new merchandise.  That's why this sale is the most blogged about sale of the year.   I'm always a little hesitant to cover this sale because some times I  think it's overdone.  Every blogger covers the sale and they go crazy over it.  All you see on your news feed on Instagram for the whole second half of the summer is fall clothes from the
Nsale
.  To be honest, I don't always shop this sale because I don't shop just because there is a big sale, however, I do browse this sale every year.  It's just too hard to ignore and because I do love shopping at Nordstrom so much, I like to get an idea of the new fall fashion trends.  I will also make a purchase if I see something that I really like, but I would never go crazy and buy up a whole new wardrobe.  Many of the clothes that are on sale are usually out of my price range, but with the sale prices, I'm more likely to make a purchase.
*This post contains affiliate links, which means by clicking on a link and making a purchase I will earn a commission for this blog.  Thank you for your support!
Over the last year, my wardrobe has made a huge transition.  I went from working full time and needing clothes to wear to work, to being a stay-at-home mom, and now needing more comfortable casual outfits.  I've especially found that ever since the pandemic has started, I've had less of a need for jeans and cute tops and more of a need for athleisure wear and comfy clothes.  This year, the
Nordstrom Sale
has a lot of great athleisure pieces that are perfect for my postpartum stay-at-home-mom life.  They also have some cute basic staples like the
B.P. Cardigans
,
Steve Madden Leopard Loafers
,
Zella Live In High Waist leggings
,
Halogen V-neck Camisoles
, and
Halogen Paper Bag Pants
.
If you're interested in shopping the sale this year it starts on August 4 for select cardmembers and August 13 to all cardmembers. It opens to the public on August 19.  I'm sure with COVID-19, this year's Anniversary Sale might look a little different because not as many people will be shopping in the stores, but you can still do curbside pick up!  Below I have gone through the sale preview and picked out all my favorite items that I'm adding to my wishlist this year and of course, all my picks are under $50!  Have fun shopping!

Katie🤍