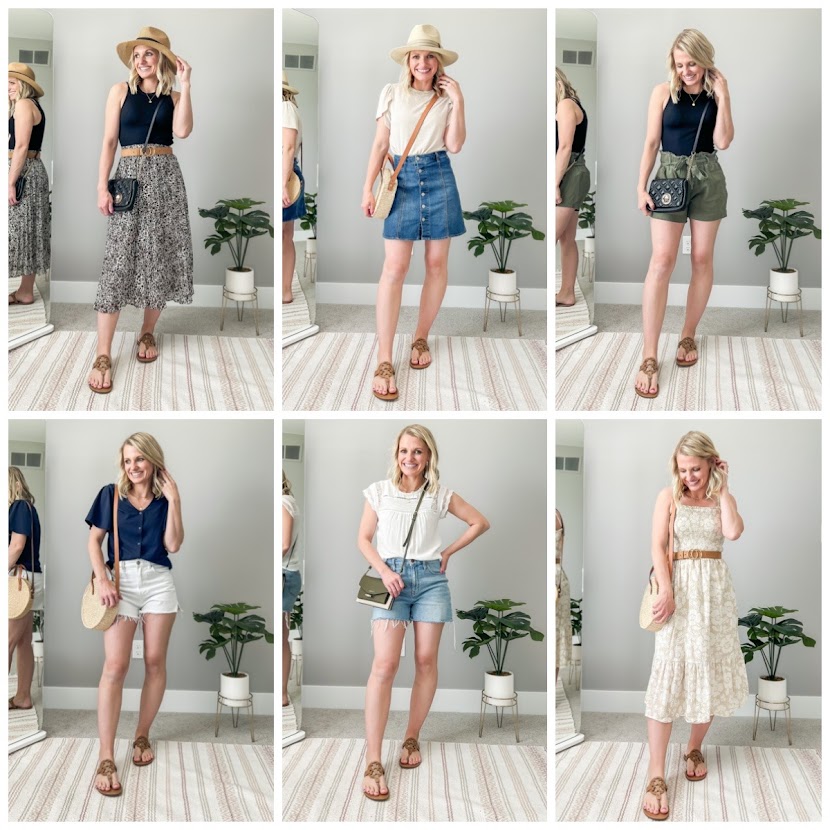 To splurge or not to splurge, that is the question, or at least that's a question that I get asked from time to time. Can you splurge on fashion and still have an affordable wardrobe? If your budget allows it then, of course, it's okay to splurge! Before you make a splurge purchase it's important to think about the value that the item will hold in your wardrobe. If the value is high, meaning you will wear it all the time in multiple ways and it makes you feel good wearing it, then go for it!
*This post contains affiliate links. A big thank you to ShopStyle Collective and Tory Burch for gifting me these sandals to share!
I don't have many splurge items in my wardrobe, but I do have a few. To me, good splurge items are jeans, purses, and shoes! That's why when Tory Burch reached out to me to see if I would be interested in picking out some summer sandals at their store I said yes. Tory Burch sandals have been on my splurge wishlist for years now. I have a few look-a-like pairs, but I really wanted to see how the real deal would compare. In my opinion, these sandals are definitely a great splurge-worthy item because they can be worn all summer long with almost every outfit that you wear.
I picked out the classic patent leather Tory Burch Miller Sandals in the color tan because I felt that this pair would hold up in my wardrobe the longest. The color can be worn with pretty much everything! I also went for the patent leather over the leather sandals because I felt that the material would hold up better in the weather. You never know if you might get stuck in a rainstorm or get some water splashed on them hanging near the beach.
Today I want to share 6 outfits that I put together with the Tory Burch Miller sandals.
1.) Pleated skirt + Tank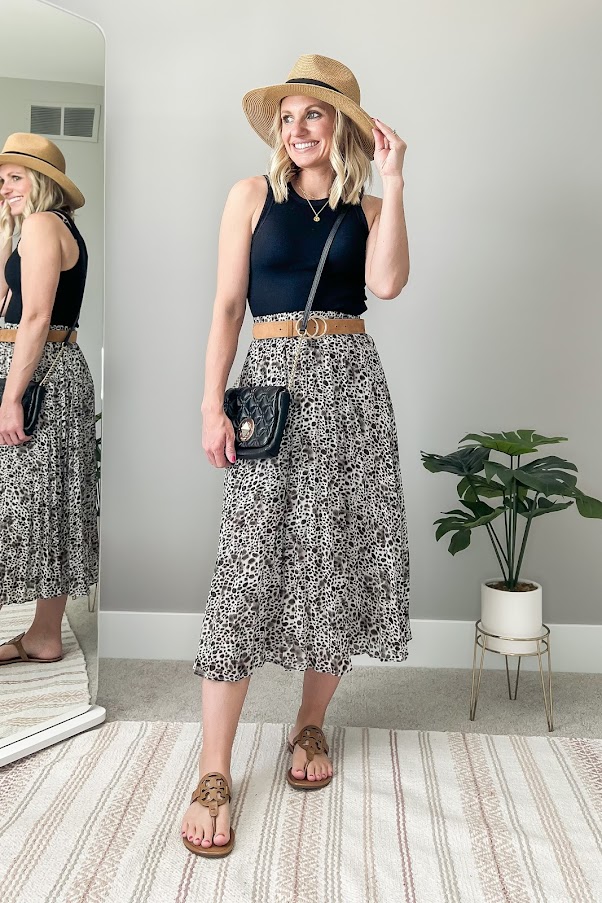 Top || Skirt || Sandals || Hat || Purse (similar) || Belt
2.) Jean skirt + Straw accessories + Sandals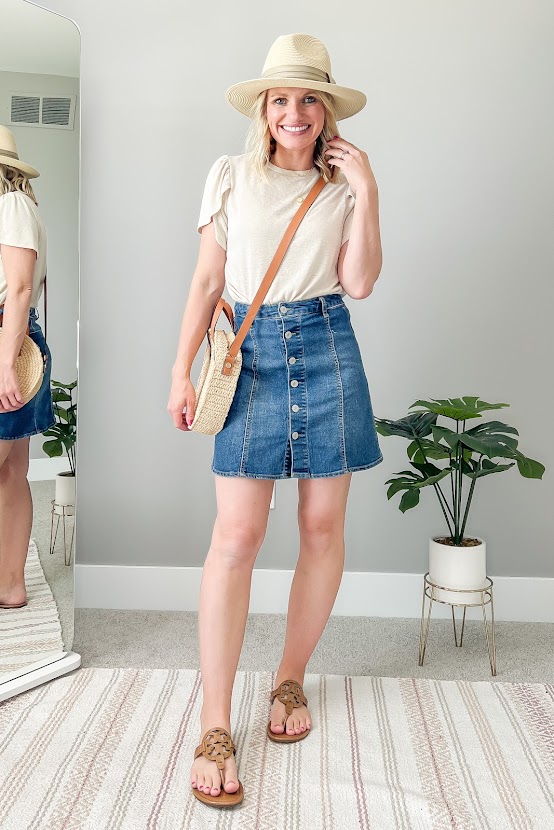 Top || Skirt (similar) || Sandals || Hat (similar) || Purse (similar)
3.) Green linen shorts + Sandals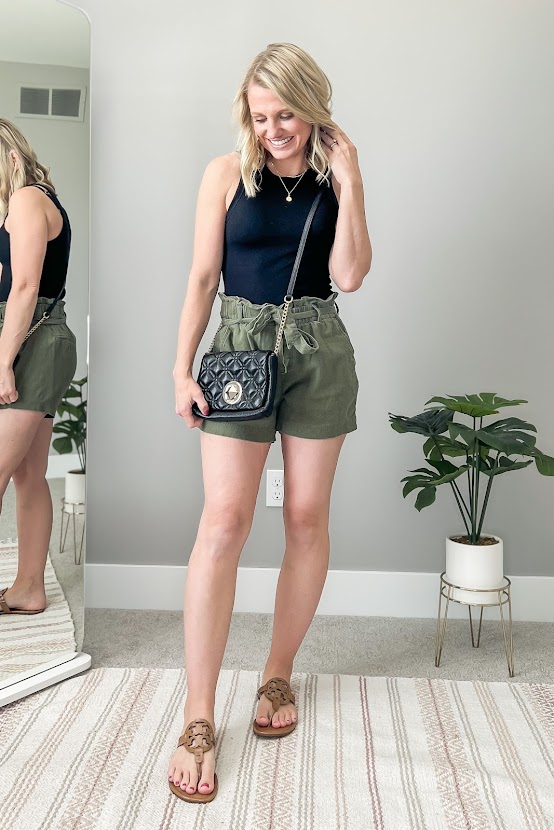 Top || Shorts (similar) || Sandals || Purse (similar)
4.) Navy Top + White Shorts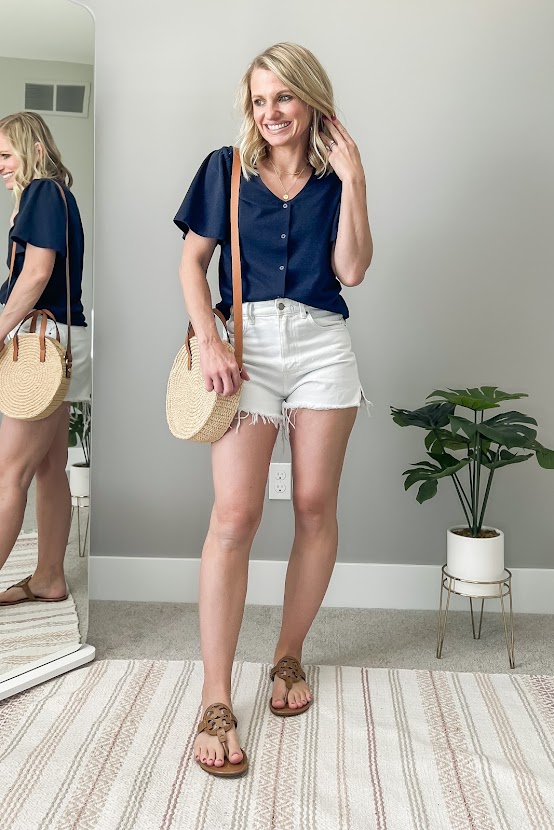 Top (similar) || Shorts (similar) || Sandals || Purse (similar)
5.) White blouse + Jean Shorts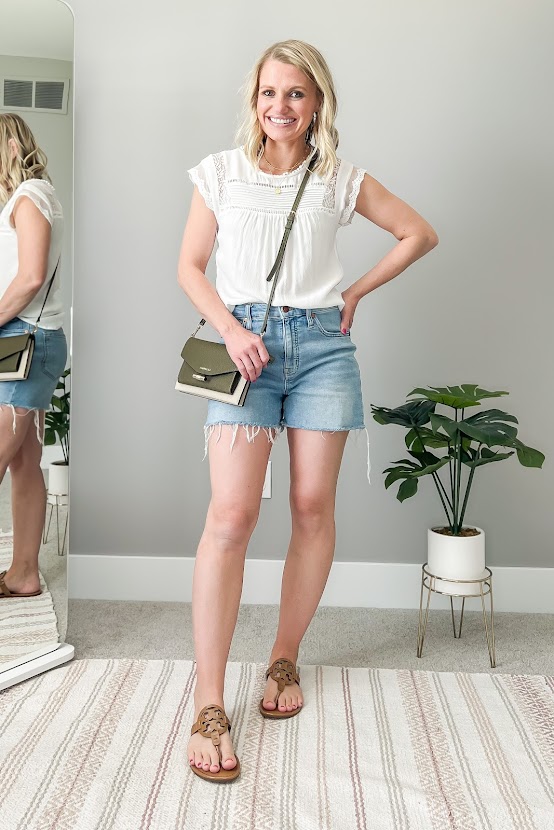 Top || Shorts (similar) || Sandals || Purse
6.) Midi dress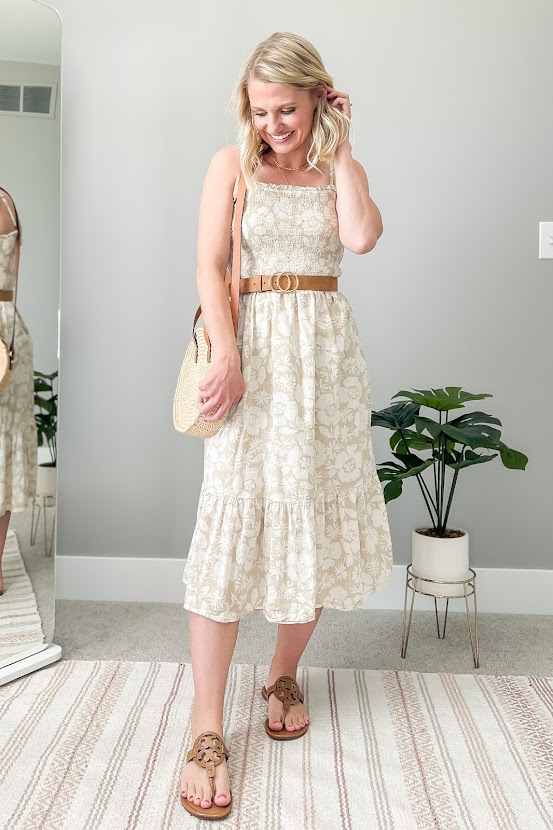 Dress || Sandals || Belt || Purse (similar)
If you are making a first-time purchase at Tory Burch, be sure to sign up for their emails! You can get 10% off of your first purchase of $200!! I of course took advantage of the discount and also got a pair of the Miller Mini Jelly Thong Sandals! Be sure to follow along with me on Instagram to see how these sandals make their way into my everyday outfits this summer!