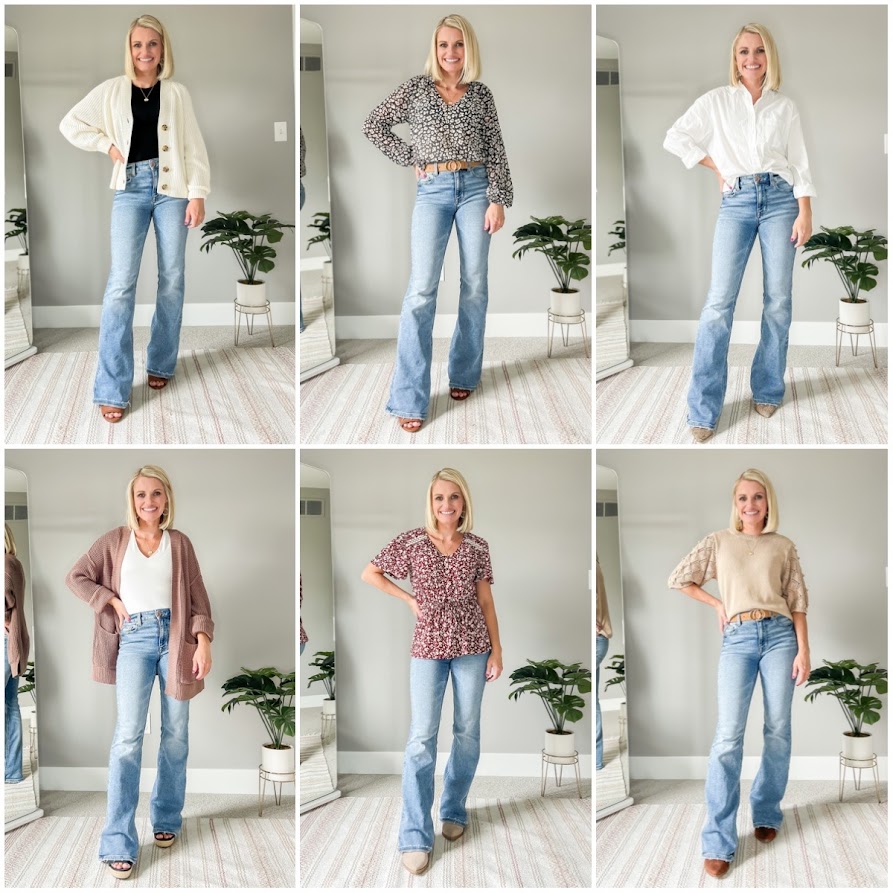 Flare jeans are back! But to be honest, I'm not sure if they were ever officially out. I think because skinny jeans took over for so long, most of us forgot about how we used to wear our flare jeans. Flare jeans have a special place in my heart. We have some good memories together. I wore them all through middle school, high school, and college, and even after college, they were still hanging around in my closet. But a few years ago, I decided that they just didn't fit into my style anymore and I gave my last pair off to the thrift store.
*This post contains affiliate links.
Right now, I feel that all jeans are in style. That's why I decided to give full-length flare jeans a second chance with this pair from Maurices (HERE). What I like about these jeans is that they are extremely comfortable. They are a stretchy, soft material, which is always nice! They also have a high-rise waist, which if you have followed me for a while, you know I love high-waisted everything! After having 2 babies, I don't think I can ever go back to low-rise jeans.
With that said, now that I am wearing flare jeans in my late 30's I want to style them in an adult way. I am no longer going to wear them with a little beaded tank top or a top that could pass as a skirt, the way I did in college. I want my flare jeans to look polished and modern. Here are some ideas on how to wear flare jeans in 2022! You can also see how I have styled cropped flare jeans HERE!
For sizing reference, I am 5'1 and 115 lbs. I am wearing a size 2/ regular length. A short length wasn't an option when I ordered them, but I would recommend the short length if you are petite.
How to wear flare jeans in 2022…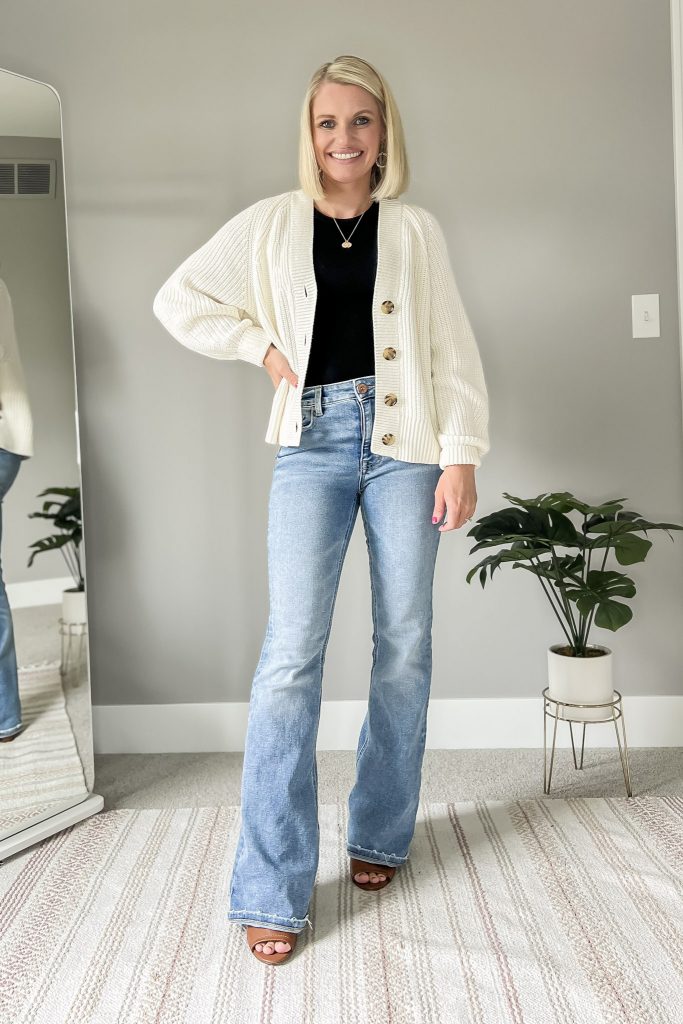 Cardigan (similar) || Tank top || Jeans || Shoes (similar)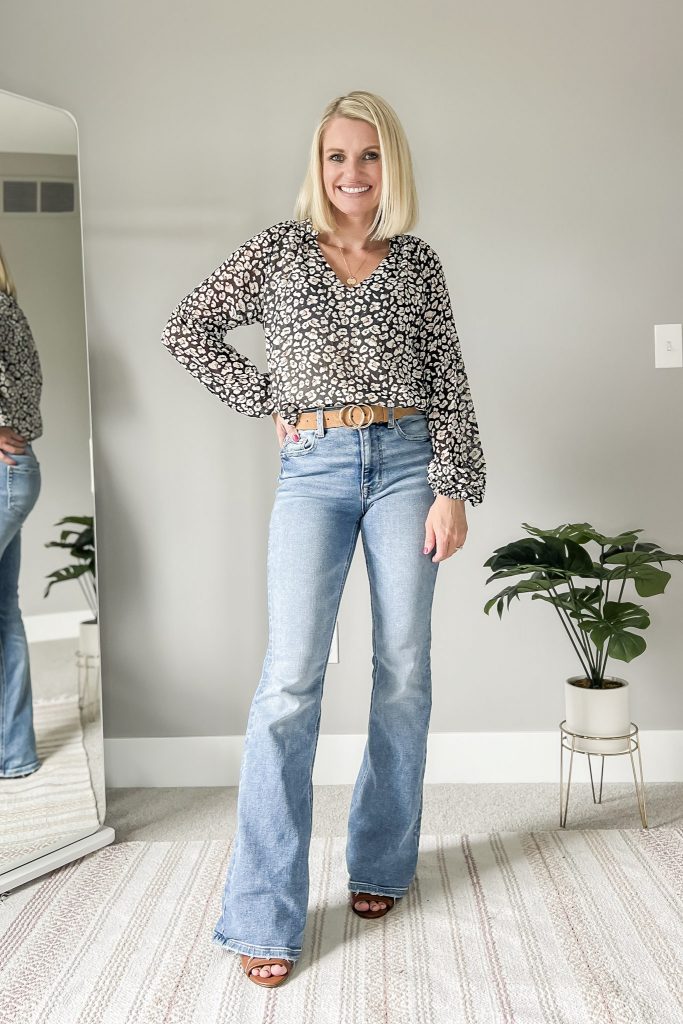 Top || Jeans || Belt || Shoes (similar)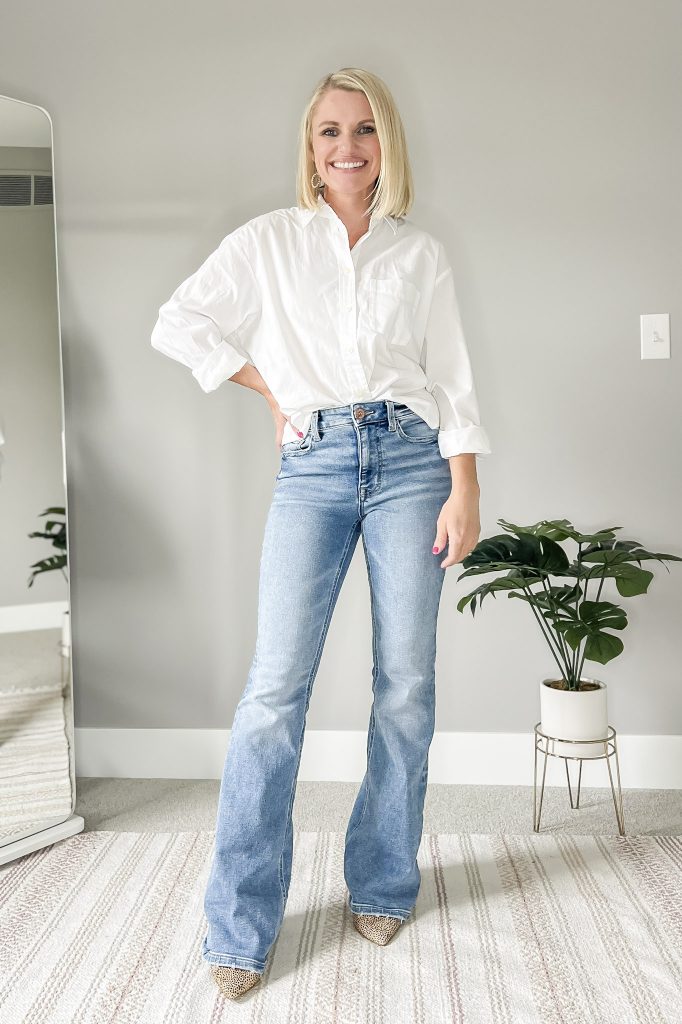 Button-down || Jeans || Shoes (similar)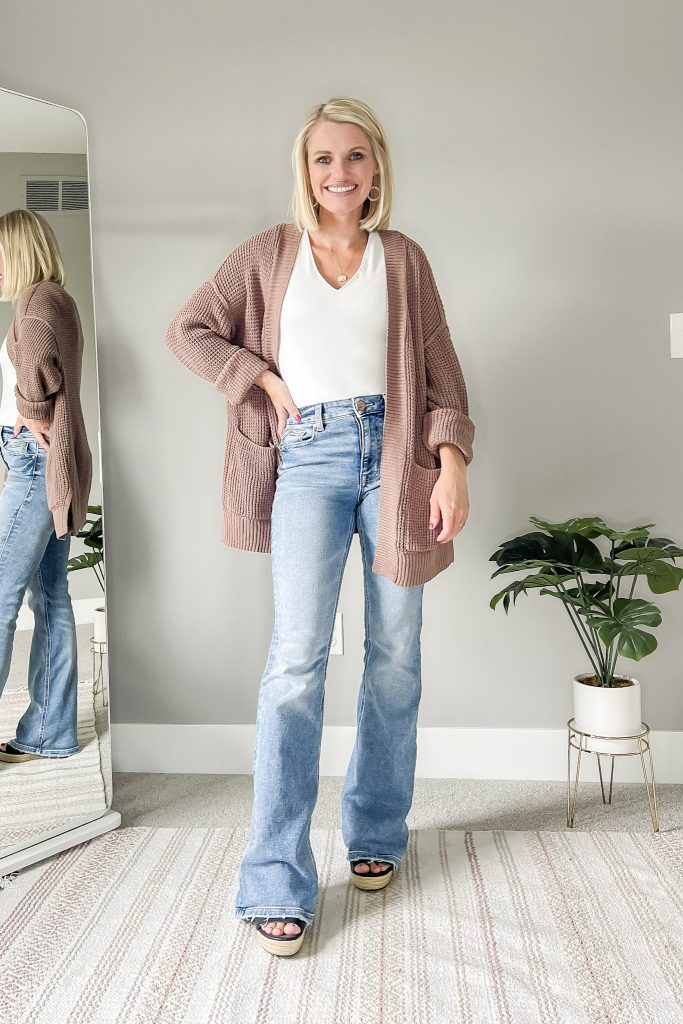 Bodysuit || Cardigan || Jeans || Shoes (similar)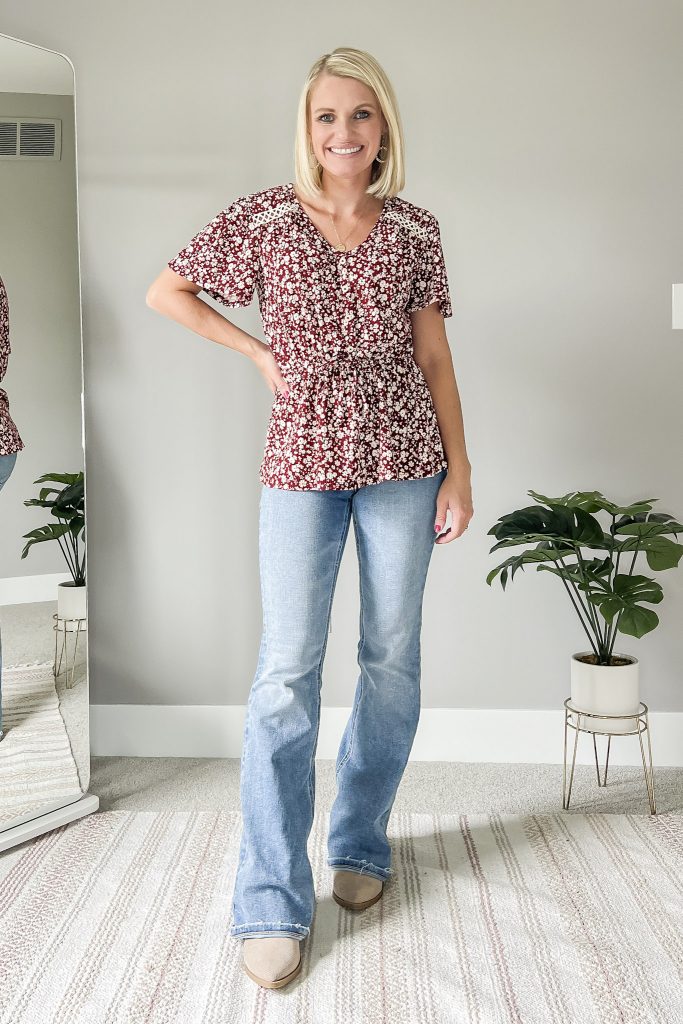 Top || Jeans || Booties (similar)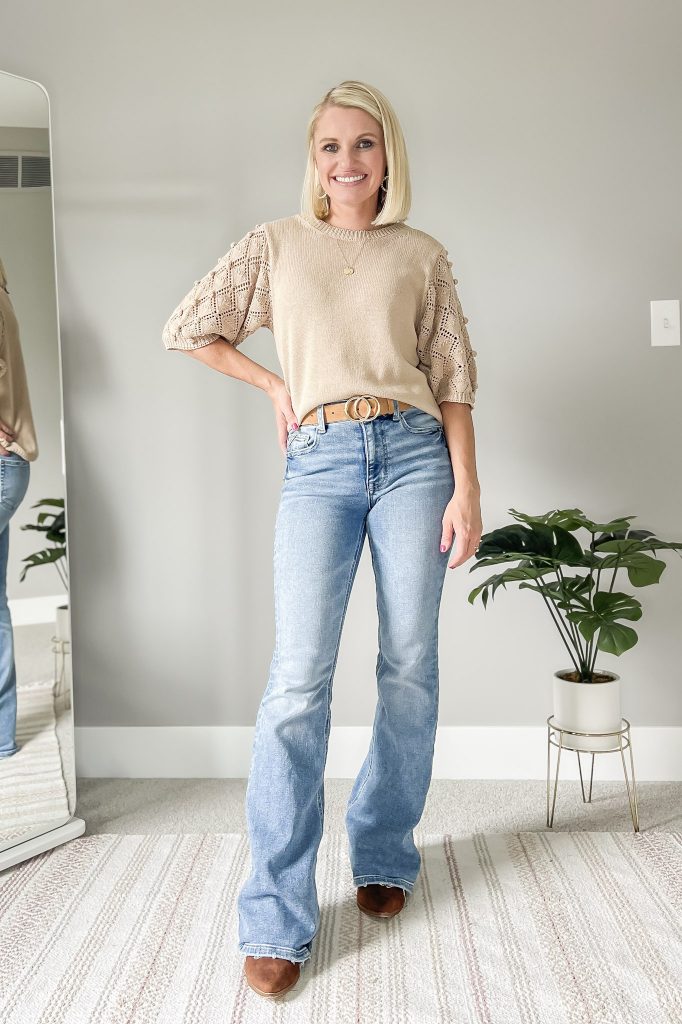 Sweater || Jeans || Belt || Booties (similar)