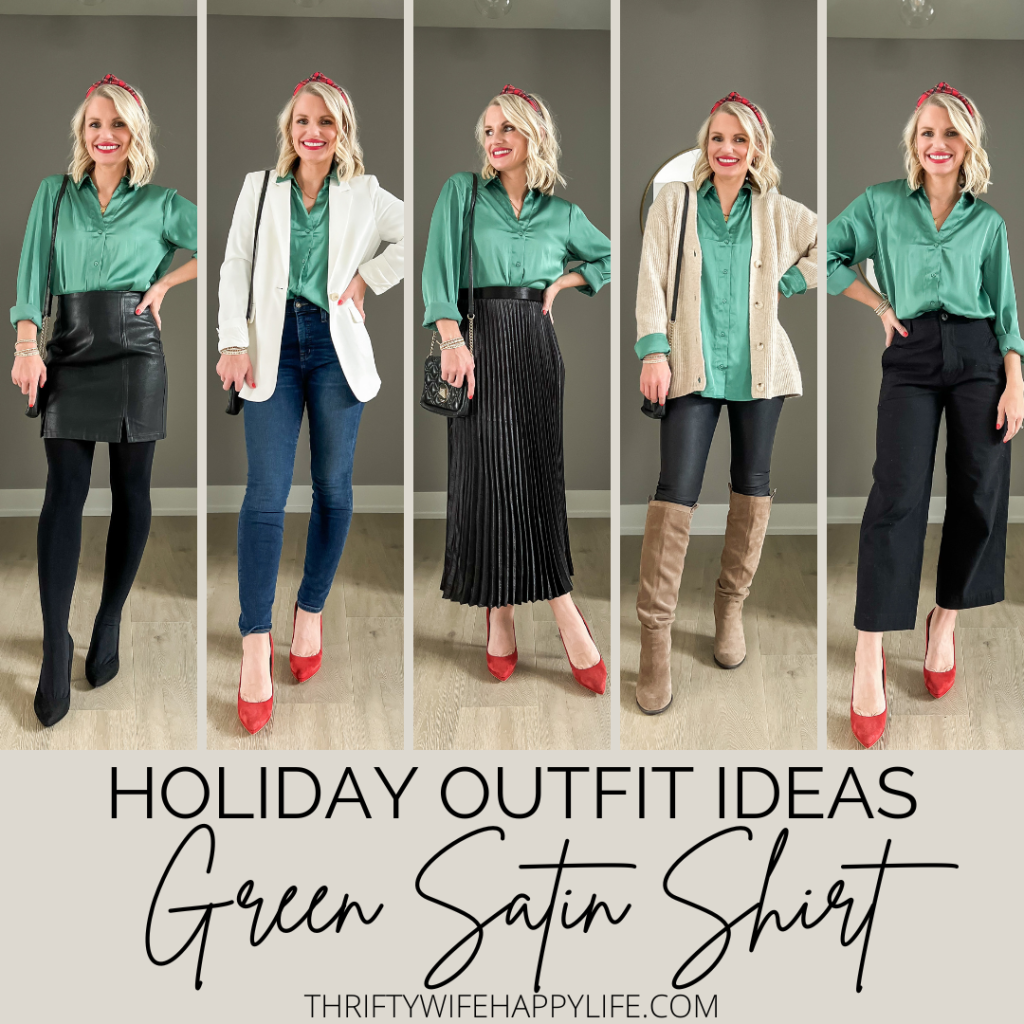 It's officially December! This means my wardrobe is getting a bit more festive this month. I love to bring in some festive colors! That's why today I want to share how to wear a green satin shirt for the holidays!
*This post contains affiliate links.
I love to wear red and green around the holidays, but I always find green is a color that gets more wear in my wardrobe. I would rather buy clothes in green and add accessories in red. Last year I shared a green dress that I styled around the holiday but I fell in love with this green satin blouse this year.
I found this satin button-down shirt at H&M a few weeks back and thought it would be the perfect holiday shirt. Of course, when I came home I couldn't find the top on their website, but I was able to find a bunch of similar tops that are also affordable that I will share below.

How to Wear a Green Satin Shirt for the Holidays
Skirt Blouse (similar, similar) || Tights || Shoes (thrifted, similar) || Purse (thrifted, similar)|| Headband || Necklace || Bracelet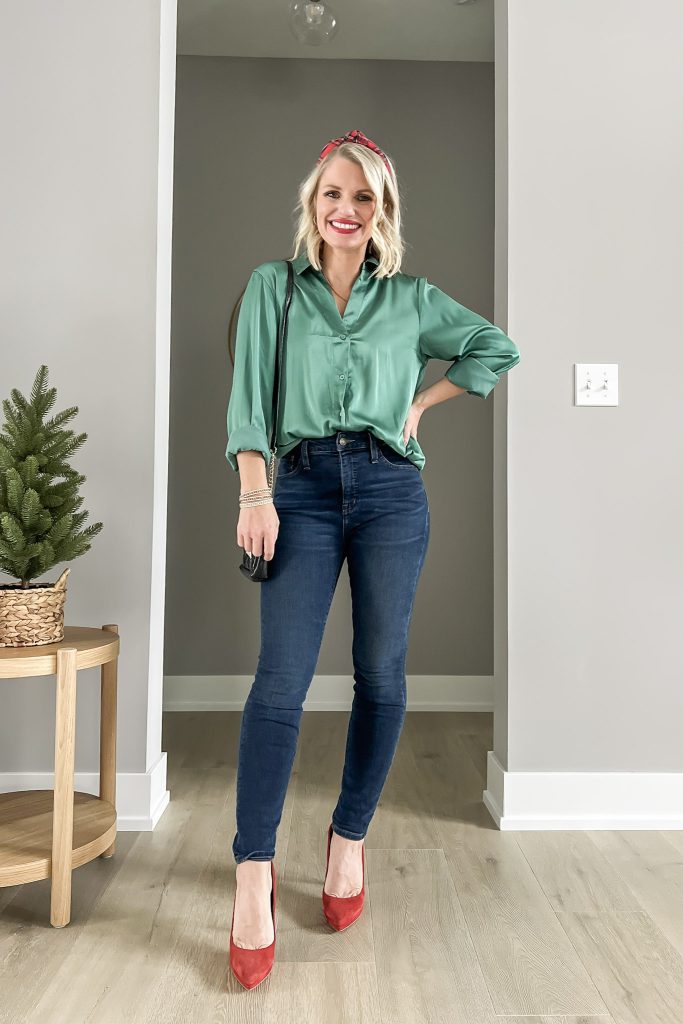 Blouse (similar, similar) || Jeans (thrifted, similar) || Shoes (thrifted, similar) || Blazer (similar) || Purse (thrifted, similar) || Headband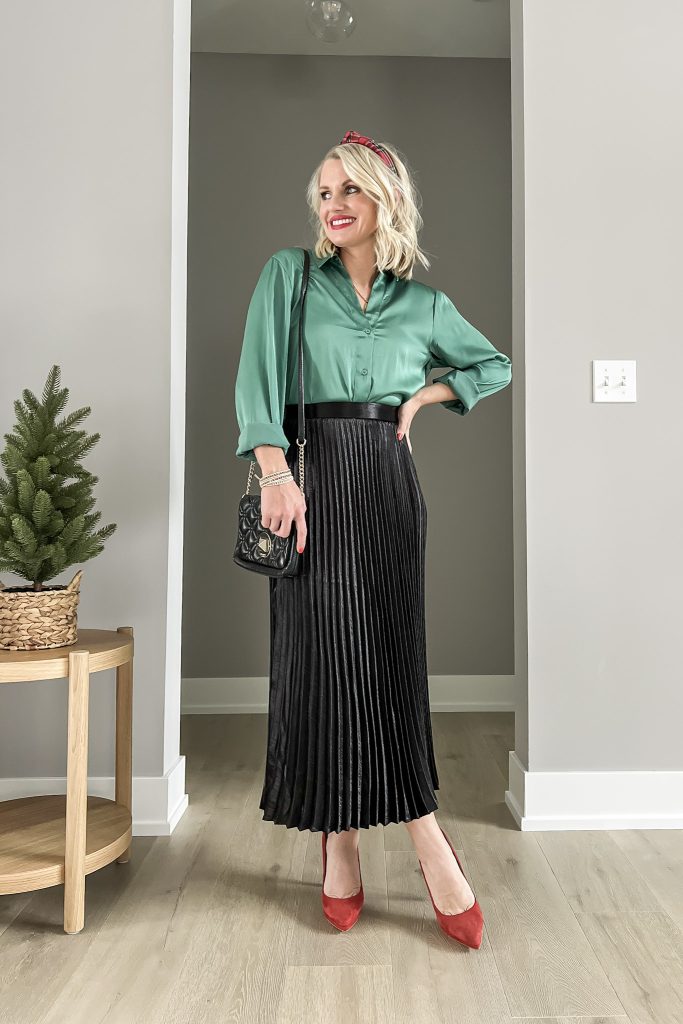 Blouse (similar, similar) || Skirt (similar) || Shoes (thrifted, similar) || Purse (thrifed, similar) || Headband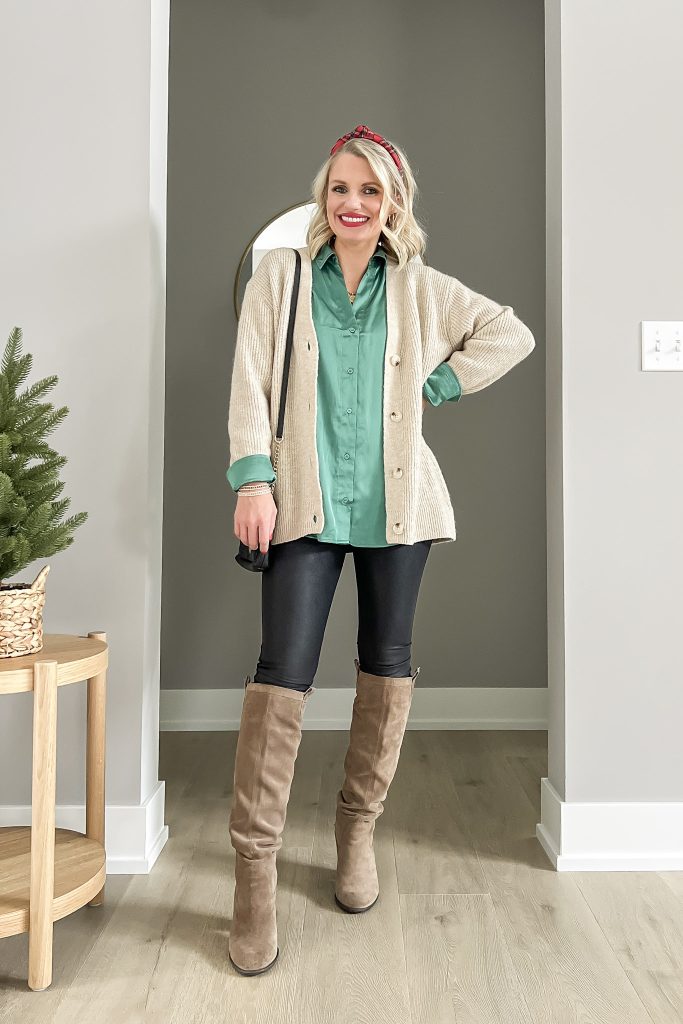 Cardigan || Blouse (similar, similar) || Leggings || Boots (thrifted, similar) || Purse (thrifed, similar) Headband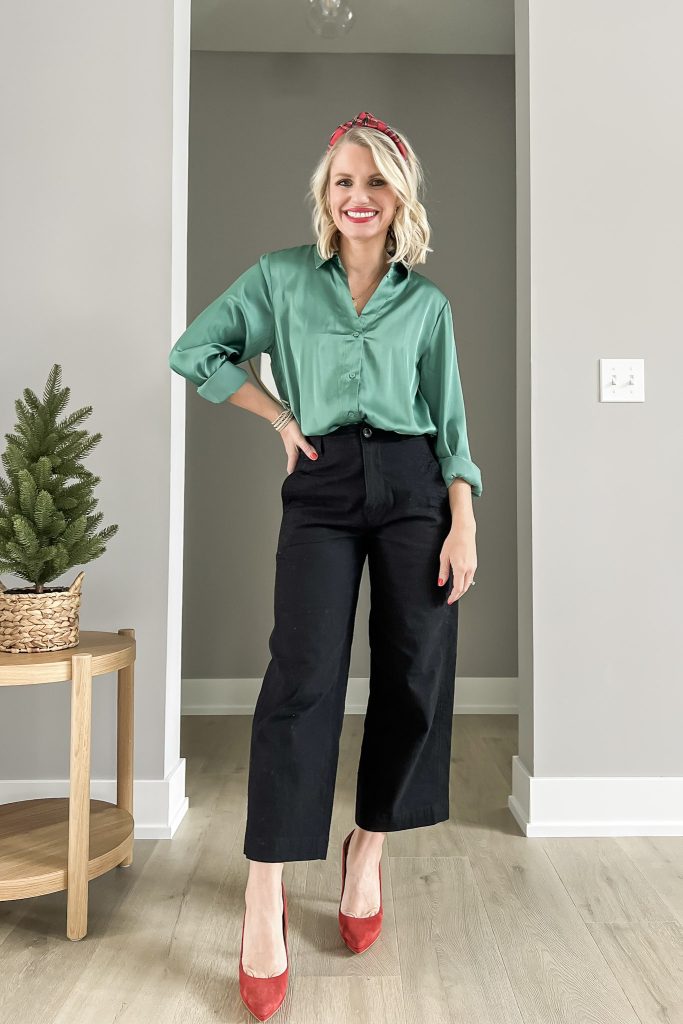 Shirt (similar, similar) || Pants || Shoes (thrifted, similar) || Bracelet || Headband