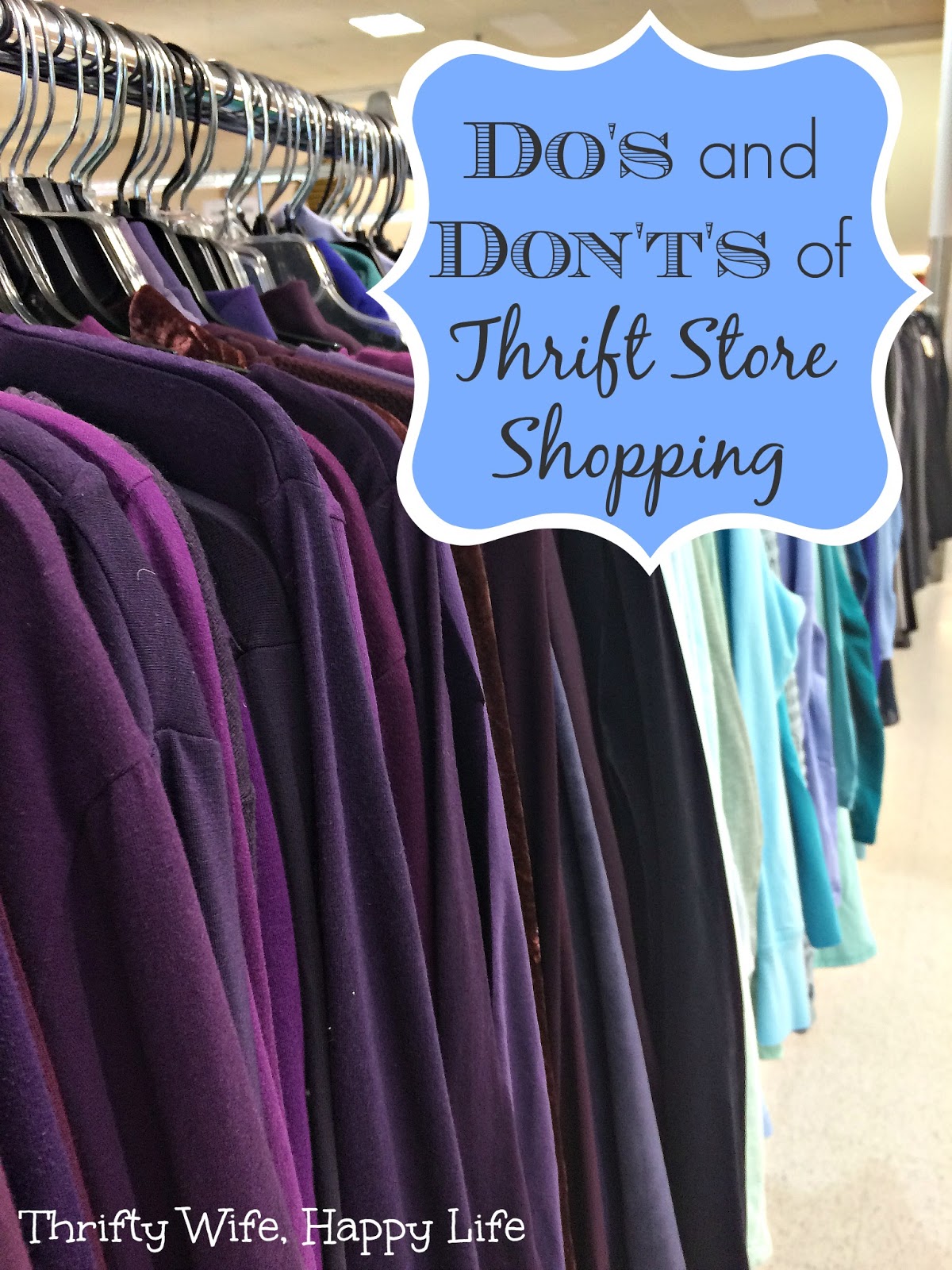 I am a frequent visitor of my local Salvation Army thrift store. It may sound strange, but there is just something about the smell of old clothes and Christian music playing on the radio that makes a trip to the Salvation Army the perfect way for me to spend a Saturday morning. I'm the first one to admit that thrift stores can be a huge disappointment. I can't tell you how many times I've left empty-handed. Just recently, I went to my local Salvation Army store here in Nevada and I was extremely disappointed, but not discouraged. I'll be back in a couple of months, but in the meantime, I'll look at some other thrift stores in the area.
Over the years, I've found some amazing deals at thrift stores. I've bought a pencil skirt for 50 cents apiece. I one time found a perfect conditioned Burberry purse for under $20. Most recently, I've found some great basic pieces, like jeans and sweaters perfect for work, never pay more than $5. I've learned how to find some great bargains at the thrift stores.
Here are some of my Do's and Don't's for navigating the Thrift Store.
Do- Go often
Thrift stores are always getting new merchandise. Just because you had back luck on your last trip, doesn't mean that you're cursed. I try to go at least once a month. I also like to hit up different stores in other areas. Usually, the nicer the area, the nicer the clothes.

Don't- expect to find one specific item
Don't go to the thrift store looking for a dress to wear to a wedding next weekend. You're not going to find it. The best idea is to go for fun without stress. This is usually when I have the best of luck.
Do- keep an open mind
It's important to keep an open mind when shopping for used clothes. For me, I'll find the cutest skirt for $1, but it will be two sizes too big. This is when I might consider getting it tailored or hemming it myself. You can always get creative with the clothes you find at a thrift store.
Don't- Look for new trends
You are not going to find the clothes that are in the department stores this season. Remember these hand me downs. I like to look at the clothes and think of how I can modernize them up a little.

Do- Look for name brands
I'm always looking for a brand that I know and trust. Express, Old Navy, Banana Republic, J Crew are just a few of the names I'll look for. Even better, look for the designers that you can't afford at a normal store. You never know when you will find a gem.
Don't- Pay for something that you can get for the same price new
Tank tops from Forever 21 or pajama pants from Old Navy are an example of this. I'm not going to pay $3 on something like this when I can go to the store and find the same thing brand new for the same price.
Do- Look for the sales and specials
Salvation Army and Goodwill always have some sort of 50% off special. Each day a different color price tag will be half off. On national holidays like Memorial Day, Labor Day, Fourth of July and New Years Day there are always big sales with 1/2 off all clothing.
Don't- Pay too much money
When you're shopping at a thrift store, keep your in mind that these are all used clothing. I say that you should set a budget for yourself. I try not to spend more than $5 on an item.
Do- Give yourself plenty of time
A thrift store is not a good place to go if you're on a time crunch. Don't go on your lunch break or on your way to a dinner date. You want to go when you have nothing else to do. This will give you plenty of time to search the racks and look for those secret bargain hiding.
Don't- Give up!
If you don't have luck on your first try, don't give up. Go again. Eventually you will find something, then you will be hooked!
Those are my dos and don't's of thrift store shopping. Hopefully you will all take the challenge and head to your local thrift store. You will be surprised with what you might find. Have you ever found an amazing deal at a thrift store or resale shop?