It's no secret that I absolutely love Kate Middleton's style. I'm constantly looking at what she's wearing for inspiration for my own wardrobe. After looking through many of her outfits, I realized that my closet is missing a couple important accessories. I seem to be lacking in my shoe collection.
I have always noticed these
L.K. Bennett
nude pumps that Kate is always wearing. I feel like they are her trademark shoes. They run about £195, which would be about $324 in the U.S. I'm on a hunt to find a similar pair before the summer, but my spending limit is $30.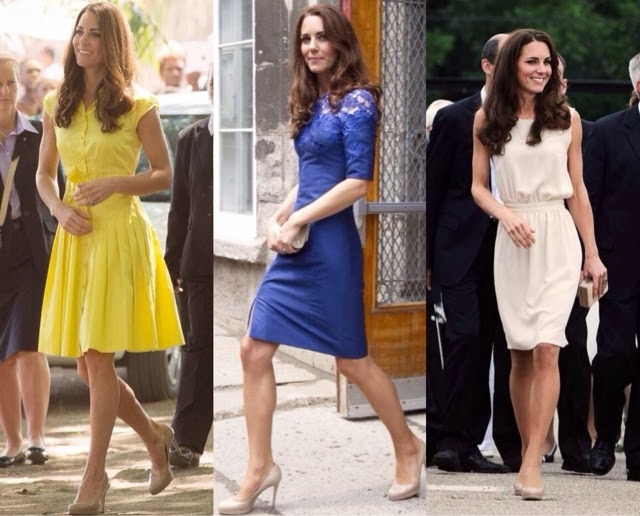 The other pair of shoes I must have are cork, closed-toed wedges. She has these shoes in just about every color and style. I have a few pairs of cork wedges, but I want something similar to hers. My budget for this… I would say $30, but, because I also want the pumps too, I'm going to aim for $20.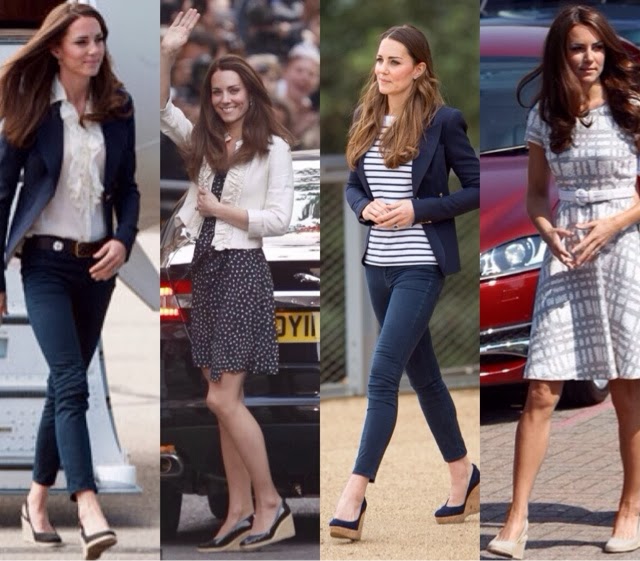 So, how am I going to make this work? Two pairs of shoes for $50? Well for one, I'm starting early. It's still cold out. Even if I were to buy these shoes now, I can't wear them yet. So what I'm doing is starting some research to see what's out there. So far I've found DSW and Target to have the closest shoes in my price range.
The wedge shoes are a little harder to find right now. So far the closest I can find in my price range are these Target wedges. They are still over budget at $29.99, so it looks like I'm going to have to keep looking. I might need to wait for all the spring collections to out in the store.
I will have to keep you posted on my findings. It might be a slow search, but I'm hoping to make my purchases in the next few months so my shoe collection will be complete for summer.