I'm so excited for fall. I know that I talk about it a lot, but fall is my favorite season for fashion. I just love all the neutral colors and layering pieces. It's hard to really embrace the fall fashion when it's still 100 degrees outside. The weather plays a big part in what you wear. That's why this fall, I really want to focus on sharing a lot of transitional fall looks. I mean, in Las Vegas, we transition into fall until it's Christmas time. Then once it's winter, we finally get to wear all our fall clothes comfortably.
For today's transitional fall look, I pulled this tan lightweight sweater from my closet and paired it with my favorite pair of shorts from this summer. I love the color of this sweater and it's the perfect kind of sweater to wear when it's still warm outside. I love how it looks with this salmon-colored statement necklace. I wore this combo a lot when I first moved to Las Vegas over 2 years ago (older post
here
) and I'm hoping to bring it back this fall.
*This post contains affiliate links, which means by clicking on and/or making a purchase through a link, I will receive a small commission with no extra cost to you. Thank you for your support!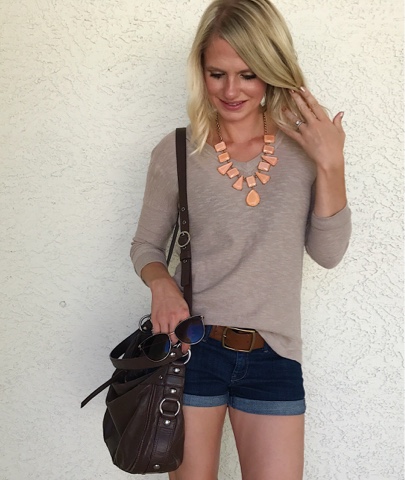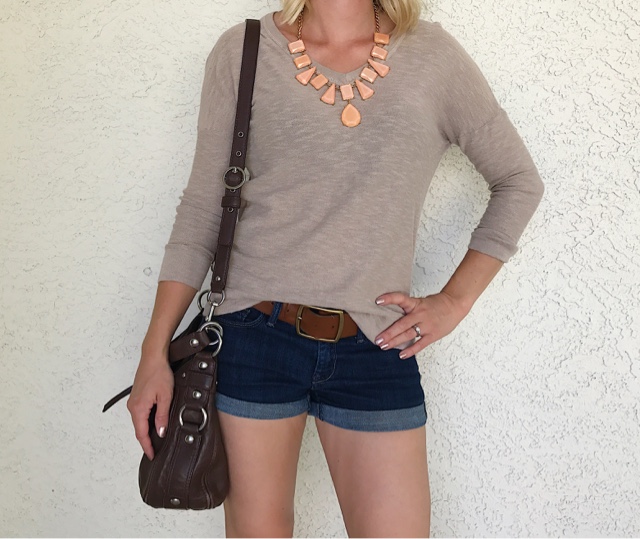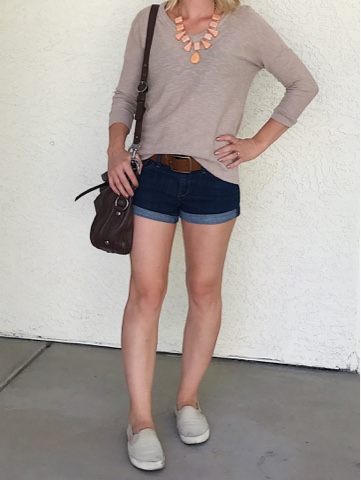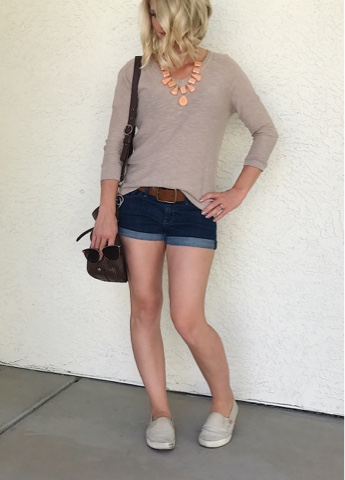 Shop my closet