In my opinion, there is no better vacation than a beach vacation. I just love being near the water. Last week we headed to Oceanside, CA to meet up with my husband's side of the family to celebrate his parent's 40th wedding anniversary. We stayed in a beautiful beach house right on the Pacific Ocean. We couldn't ask for a better beach setting. I was a little nervous about the trip because this was the first time we took Jack on a long vacation, besides our Michigan visits. Although it wasn't as relaxing as a trip for me, it was still a lot of fun.
When I look at other people's vacation pictures on Instagram, it always looks like they are having so much fun with their little ones. After our trip, I'm wondering how many of those photos are real or are those stressed-out parents trying to have fun? During our week trip, Jack had his good days and bad days. He was extra clinging with me and wanted nothing to do with everyone else unless I wasn't around of course. He had a good amount of toddler tantrums over nothing. Only a couple days after getting to the ocean, Jack got congested really bad and ended up with a bad cough, which made for a couple long nights. I had imagined that I would be spending my days building sandcastles with Jack and taking walks along the beach collecting seashells with him, but I quickly learned that wasn't going to happen. Jack was terrified by the loud sounds of the waves and he hated the feeling of the sand. I spent most of my days in a kiddy pool on the deck watching the rest of the family boogie board in the ocean.
I was extremely grateful for everyone who helped watch Jack a little so I could get a break here and there. Kevin and I were able to go on an adult-only wine tasting trip one of the days and all the adults got to go out for dinner one night while the grandparents watched the grandkids. That was really nice.
Overall it was a really fun family trip. Seeing my niece and nephew enjoying themselves and remembering how my sister-in-law used to be the one with little kids staying back while everyone was having fun made me realize that it's now my turn. I'm the one with the little kid, so family vacations might be a little more stressful for me now, but that's okay. One thing that I decided to do when traveling with a toddler is to just lower my expectations of what fun is. I know that my vacations will not be like the relaxing ones of the past, but there is a new kind of fun for me. I enjoyed watching my little guy look out at the ocean and listening to him learn new words like "ocean animals", "sea nettle" and "succulents". I loved watching his face when we got on a boat for the first time to look for dolphins. I know one day when he's independent and off doing his own thing, I will miss the days of when all he wanted was to be with mommy.
Here are some pictures from our trip. Just remember these are the pictures that I am choosing to share. I'm not sharing the pictures of Jack crying because of the sand or the 100 selfies we took together while everyone else was off doing their own thing. But those are just the realities of vacations with a toddler.
*This post contains affiliate links, which means by clicking on and/or making a purchase through a link will result in a commission for this blog. Thank you for your support!
My Bathing suit (EXACT) || Jack's Bathing suit (EXACT) || My Hat (SIMILAR)
Shirt and Pants (EXACT)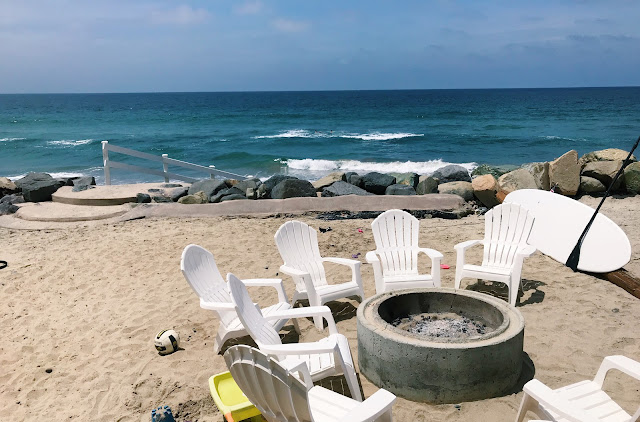 My view from the kiddy pool!

Hat (SIMILAR) || Sunglasses (SIMILAR)
My little family