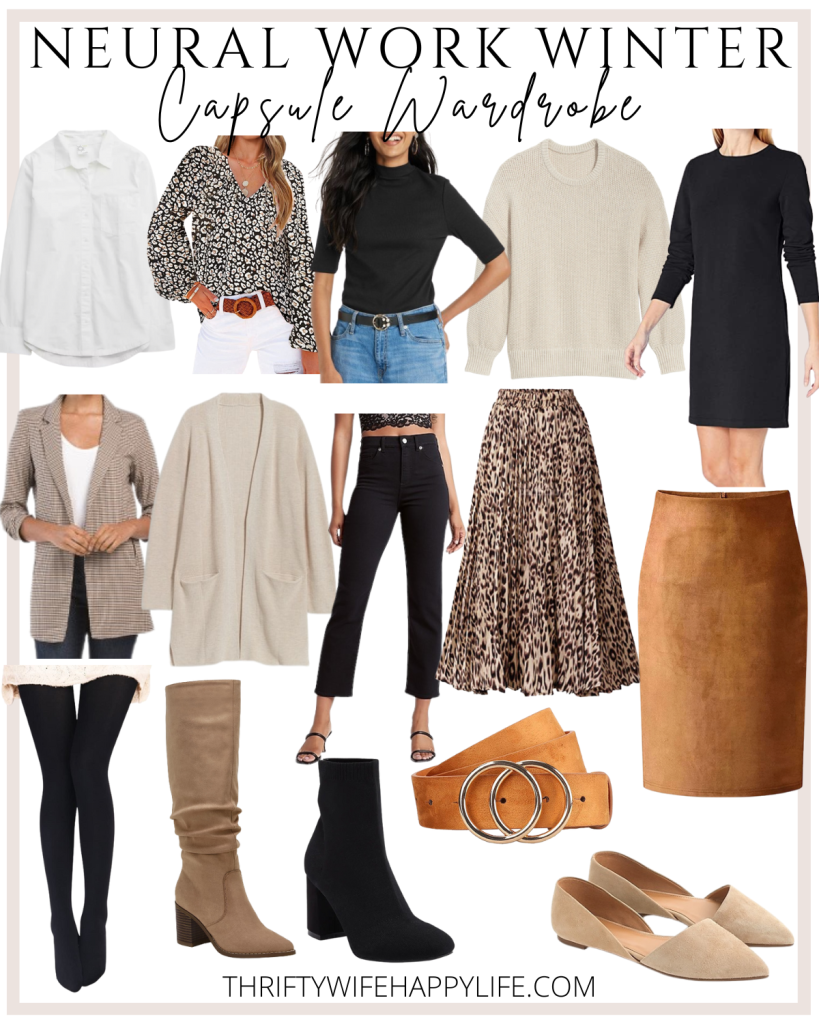 I don't know about you, but I am in a winter outfit rut. All I want to do is throw on a big cozy sweater with some leggings and call it a day. That's why today, to help myself get out of my winter outfit funk, I want to switch it up a little bit and put together a workwear winter capsule wardrobe post.
*This post contains affiliate links.
After sharing my teacher wardrobe capsule that I posted in the fall, I have had a lot of requests for more workwear. Even though I don't get to wear workwear very often in my daily life, I do love putting together business casual outfits. I miss getting dressed for work and this is always a fun way for me to help others put together some fun new work outfits.
Why Neutrals?
I was asked after my last winter capsule wardrobe posts why there are so many neutrals. The truth is that I personally gravitate towards a more neutral pallet in my wardrobe. I find neutrals to be easy to style. I still like to wear color, but sometimes color can be tricky. Everyone has a different color pallet that looks good with their skin tone and/or hair color, but neutrals tend to look good on everyone.
Some people might find a neutral color palette to be boring, but I don't. I find it fun to mix in different prints and textures to help keep the outfits exciting. That is what I have done with the outfits that I am sharing today.
What's in the neutral workwear winter capsule wardrobe
Just like in my other wardrobe capsule, I always like to repeat some of my favorite pieces. This way if you have been following along with all my other wardrobe capsule posts, you will already have the items in your closet and know how to style them. As always, these capsules are simply a guide for inspiration. Look inside your wardrobe first to see what you have to work with and you can go from there.
Tops:
Workwear isn't complete without a classic white button-down shirt. I also love to pick a floral blouse to add a pop of pattern. Sweaters are always nice to wear to work in the winter. I really love a tan or oatmeal color sweater because it can be worn in so many different ways. I also love a black turtleneck.

Layers:
My 2 favorite workwear layers are blazers and cardigans. That's why for this neutral winter capsule wardrobe I chose a plaid blazer and a tan cardigan. The plaid blazer can be worn with a lot and the plaid pattern helps complete any basic look. I am pretty sure that all my wardrobe capsules will always include a tan cardigan because I really love them. They are so versatile!

Bottoms:
You can't do a workwear capsule wardrobe without a good pair of black pants. I prefer something that is comfortable with a little thicker material in the winter. Pleated skirts are always a favorite of mine for workwear. A leopard pleated skirt is a perfect way to bring a fun pattern into your outfit. To add some texture I choose a suede pencil skirt.

Dress:
For this wardrobe capsule, I decided to go with one dress style and that is a little black dress. I love a simple 3/4 length sleeve black dress in the winter. A simple black dress can go a long way with some layers and shoes.

Shoes:
Winter work shoes can be tricky. The truth is, nice shoes and winter just don't mix, but there are practical options. I find a black bootie with a comfortable heel to be your best bet for winter work shoes. They can replace your black pumps. I also like to style my tall boots into my winter workwear outfits. If you get really sick of wearing boots, what I always did when I was working in a business casual work setting was wear my snow boots to work and pack a pair of ballet flats in my purse. They are easy to pack and go with almost anything.

Accessories:
I always love to have a belt on hand to go with my work outfits. It always makes for the perfect accessory. I also find tights to be an important accessory to have in your winter work wardrobe. If it's really cold out you can always try some fleece-lined tights to keep your legs extra warm.

How to wear the pieces in the workwear winter capsule wardrobe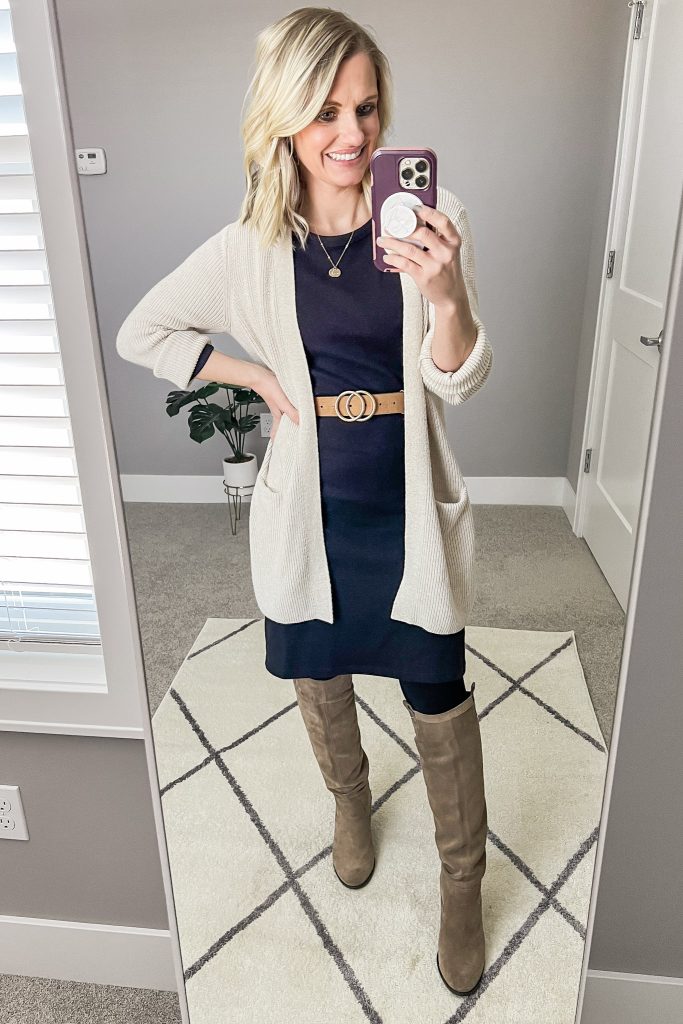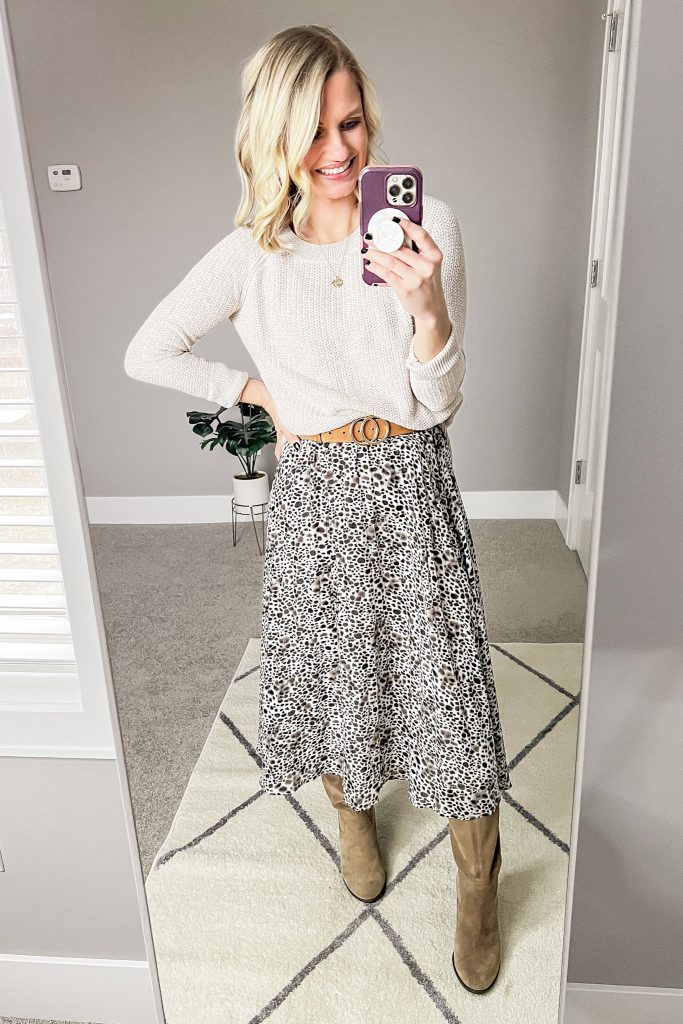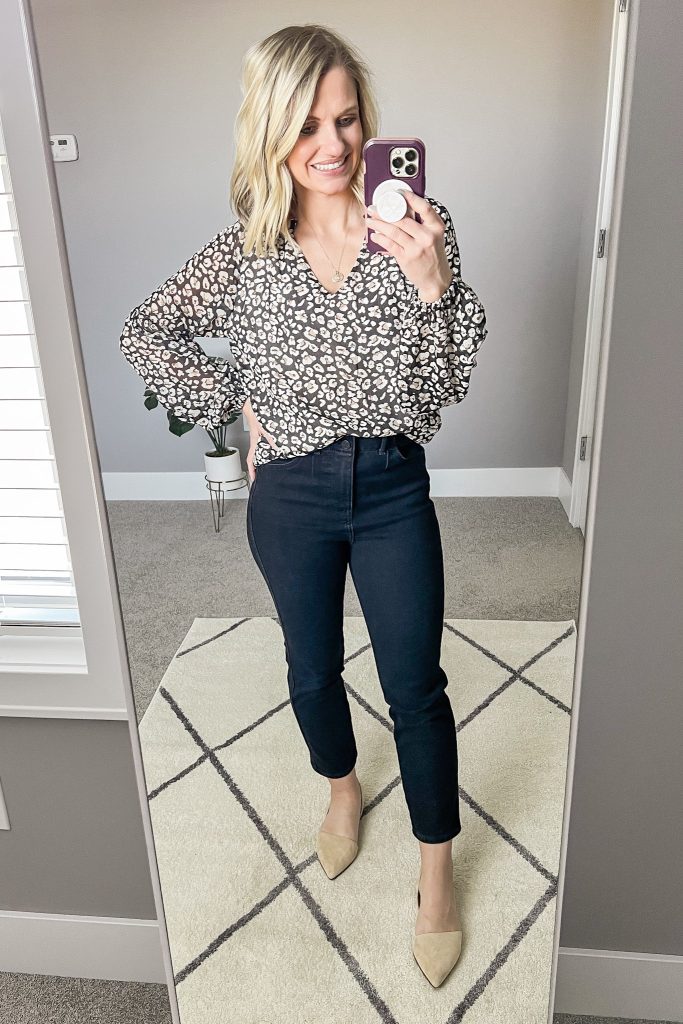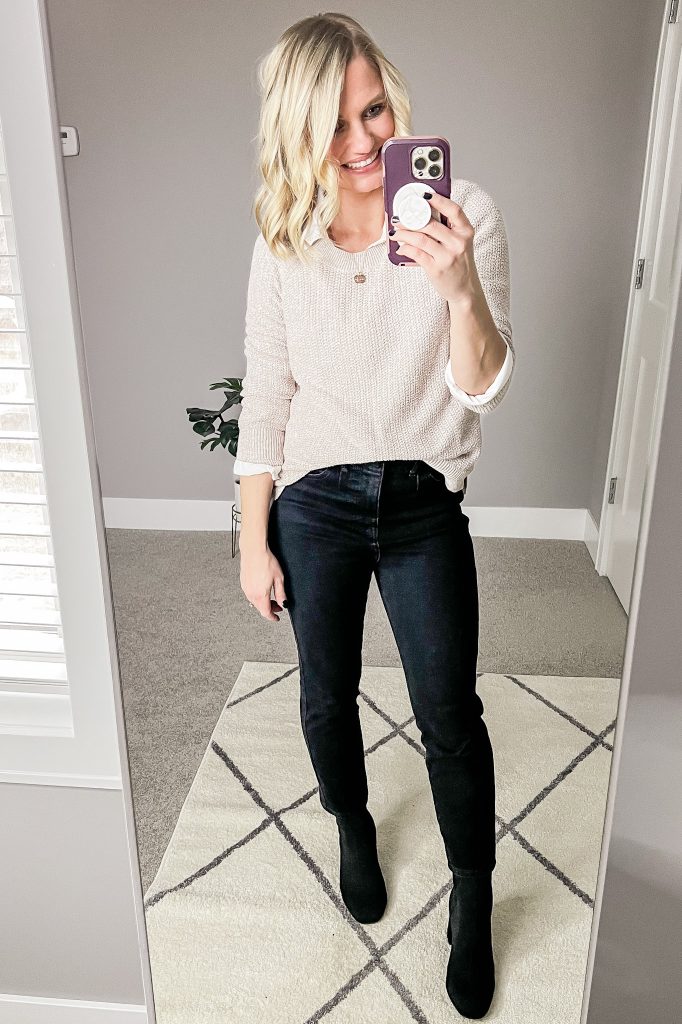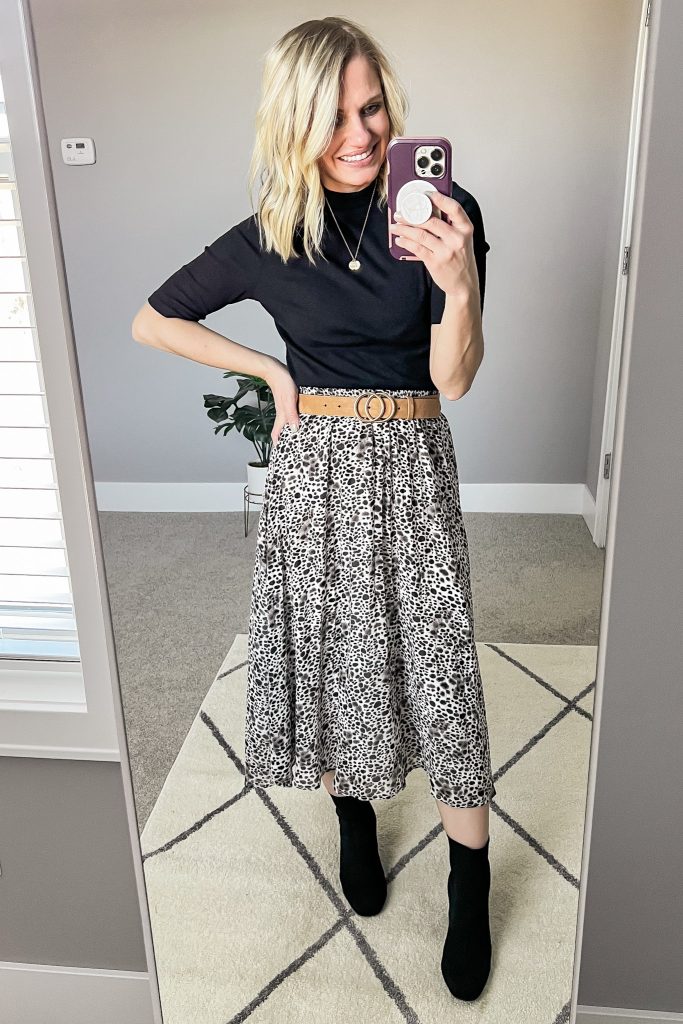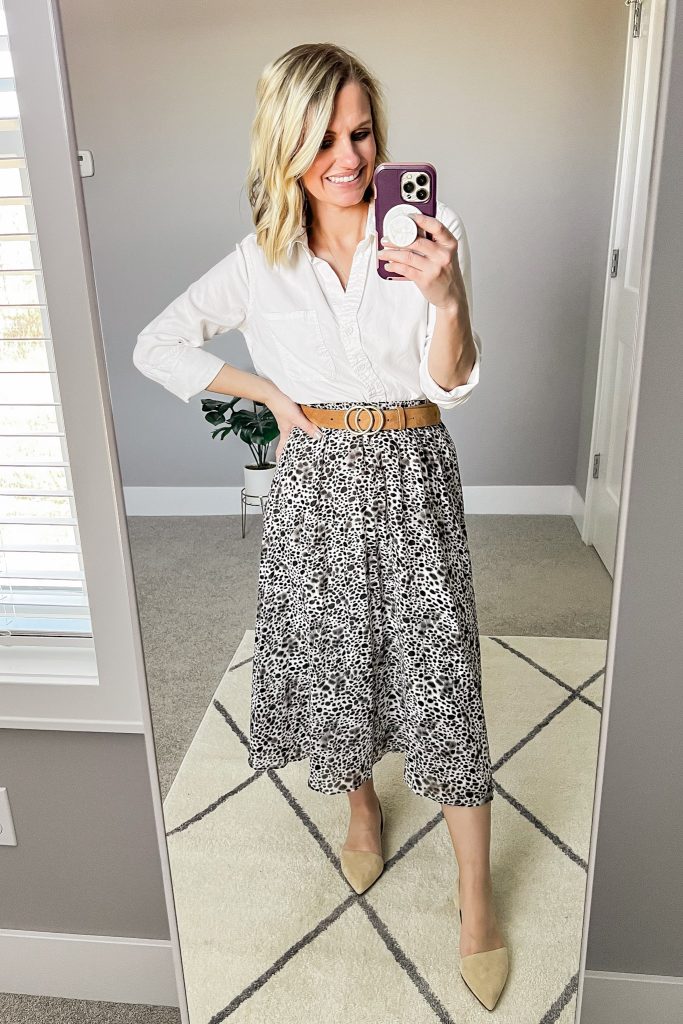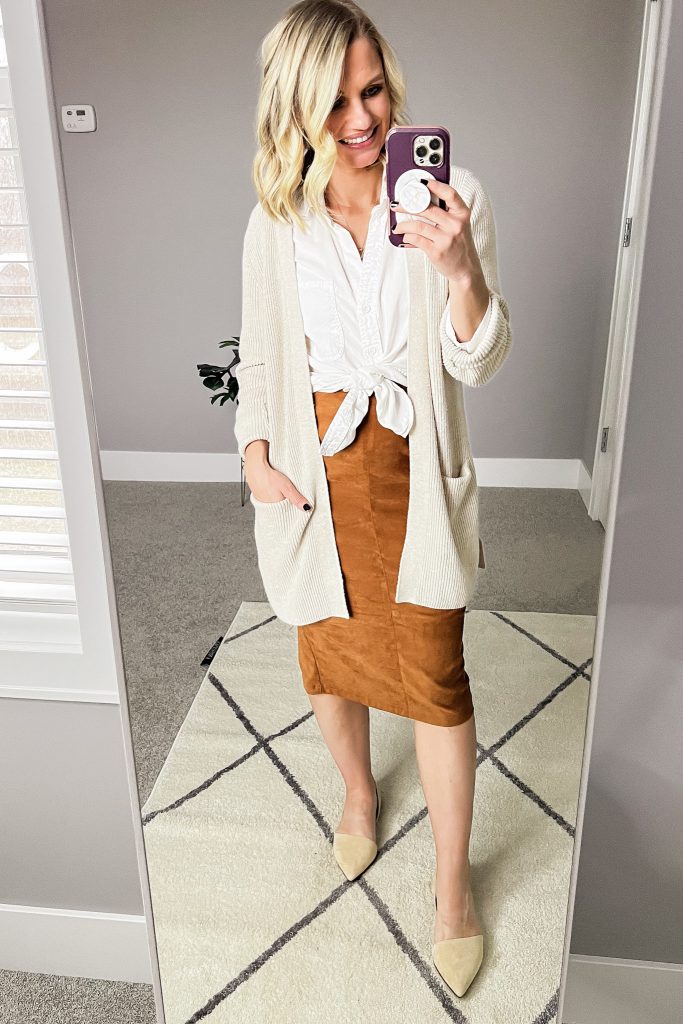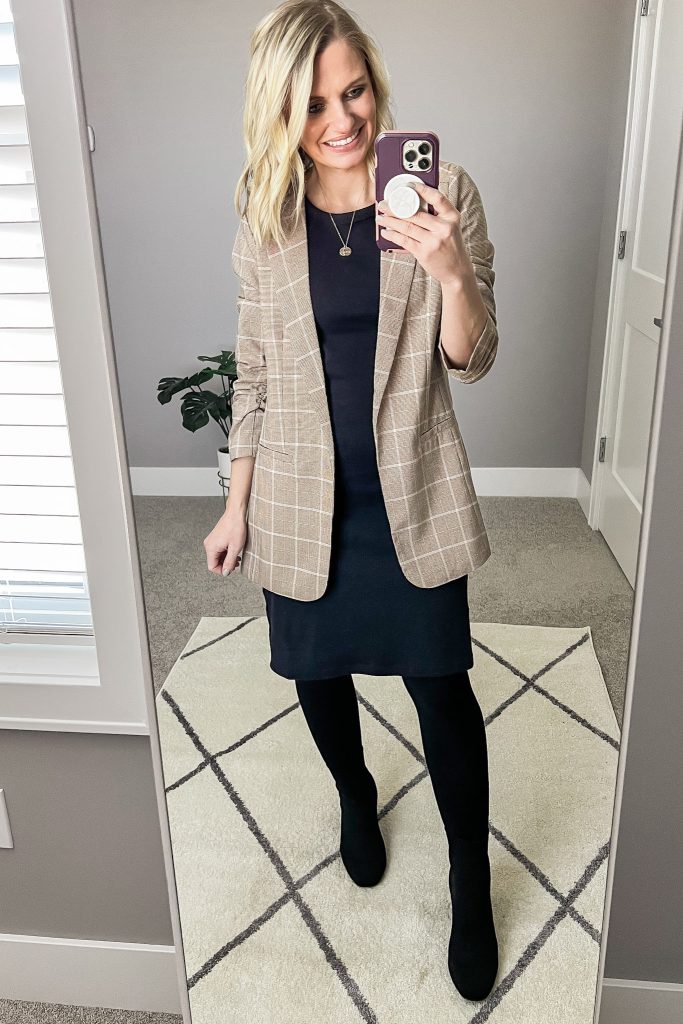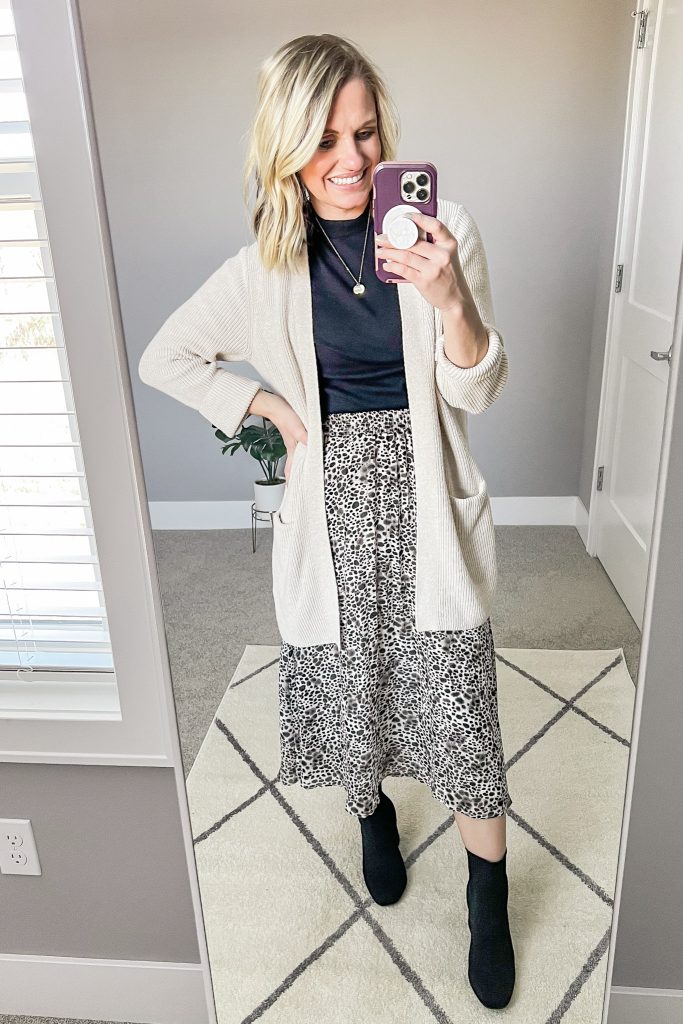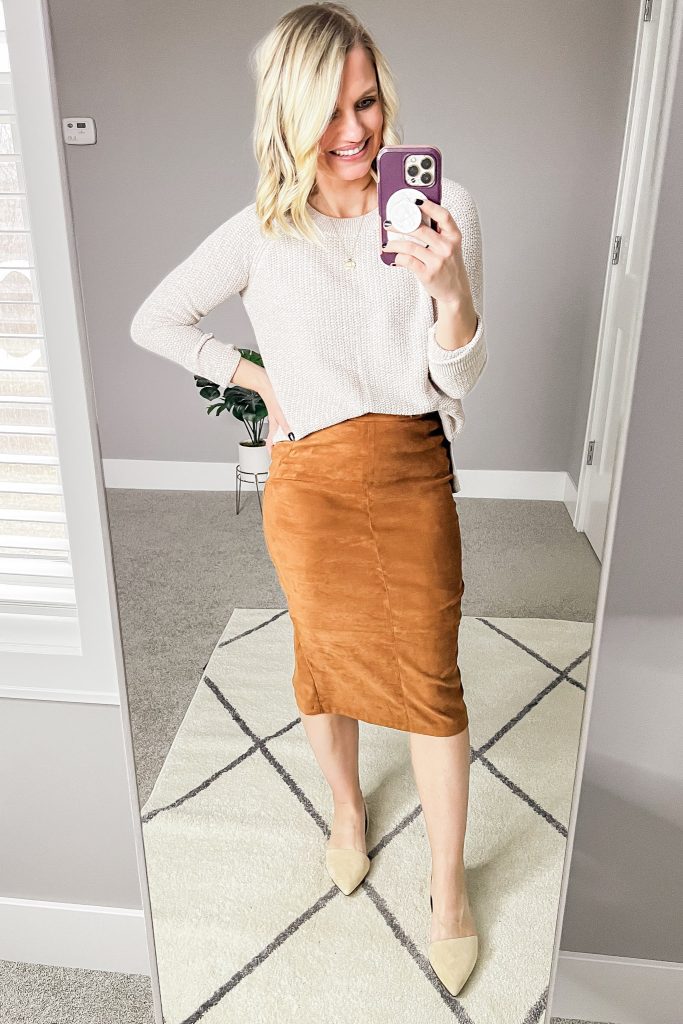 Let me know if you have any of these pieces in your wardrobe in the comments! Hopefully, you can recreate some of these outfits this winter! Make sure you are following me on Instagram and the LTK app for more outfit ideas!