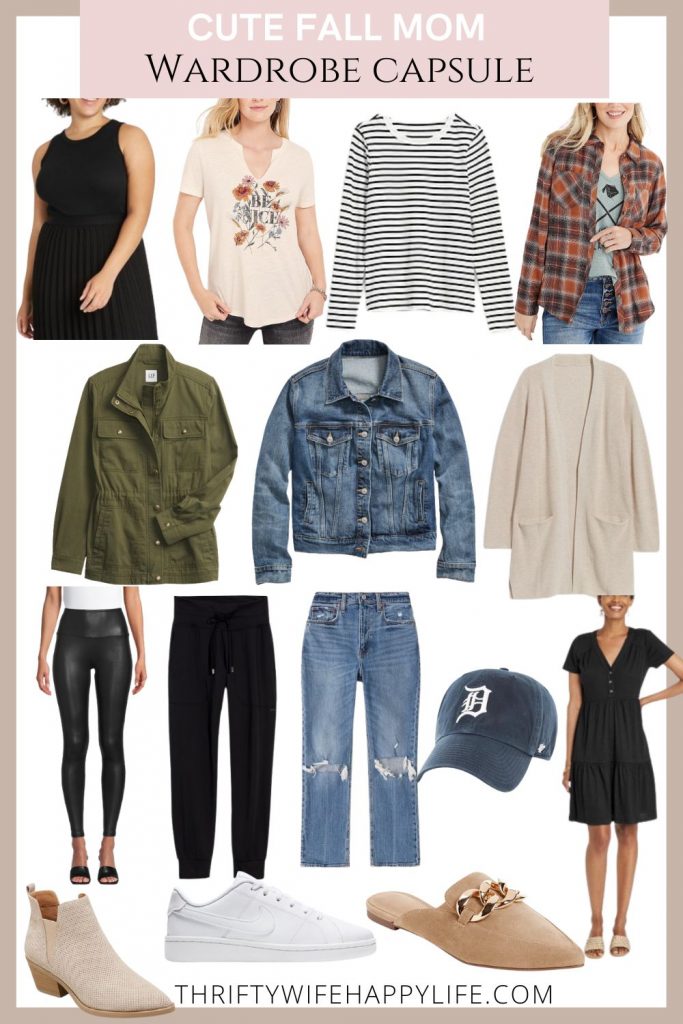 Last month I shared a Fun Fall Teacher Wardrobe Capsule here on the blog and you guys seemed to really love it! That's why I wanted to follow up with another wardrobe capsule this month. This time around I wanted to focus on the moms and create a cute mom wardrobe capsule for fall.
*This post contains affiliate links.
I wanted to make this mom wardrobe capsule a little different than my teacher wardrobe capsule by offering a lot more casual options. However, I also know that a lot of teachers are also moms, so many of the pieces shared in both wardrobe capsules can easily overlap from workwear to casual mom wear.
What's in my mom wardrobe capsule?
Tops
When it comes to tops, I like to have shirts that are versatile and easy to mix in with different styles of bottoms and layers. For this capsule wardrobe, I chose a black high-neck tank top, a graphic tee, a striped long-sleeve t-shirt, and a flannel shirt. All of these tops are so versatile and work perfectly into a fall wardrobe.

Layers
Fall is all about layering. I went with my 3 favorite layers for this mom capsule wardrobe. A green utility jacket, a denim jacket, and a tan cardigan. These layers can be worn with any bottom or dress and can be styled year-round. They are almost always in style, so they last in your wardrobe for years. Additionally, I also used my flannel shirt as a layer. I always love how button-down shirts can be worn as both a top and a layer.

Bottoms
As a SAHM, there are 3 bottoms that I wear on repeat in the fall. That is my faux leather leggings, black joggers, and distressed jeans. I love keeping it casual and comfortable, but I also like to feel put together when I get dressed. I feel that these 3 styles of pants help me accomplish that.

Dress
Even though most of the week I wear pants, I do love to throw in a dress every now and again. That's why this little black dress is perfect to add to a mom capsule wardrobe. It's not overly dressy, but it still makes you feel a little more put together without trying.
Another thing that I love about this dress is that it's perfect if you are pregnant or thinking about having a baby soon. This dress is nursing-friendly, so it's a great postpartum dress. It's also roomy over the belly, so it's great for pregnancy. It's the perfect dress to have before, during, and after pregnancy!

Shoes
It's always hard for me to narrow down my shoe collection when I put together a capsule wardrobe. That's why I decided to keep it simple and go with my 3 basic go-to fall shoes. Booties, white sneakers, and mules.
Booties can turn any look into a fall outfit. I love wearing sneakers as a mom because they are great for chasing kids. I usually go for a cute pair of white sneakers or statement sneakers. When I want to step up my look, but also stay casual, mules are my go-to's.

Accessories
I am always a big fan of a cute baseball cap! It's a great accessory to throw on when you don't feel like styling your hair. My favorite style of baseball cap is a 47′ dad hat. They are adjustable and there are so many to choose from. My personal favorite team is the Detroit Tigers, not only because I am from Detroit, but because I think it has a timeless look to it.
I didn't include jewelry or purses in this capsule wardrobe, but they are essential accessories to remember when putting together cute fall outfits. I have been loving my new necklace from Silverado Jewelry. It is personalized with my children's names on it, which makes it special for me to wear. (Use my code: KATIE15 for 15% off) For a purse, I almost always carry a backpack purse or a tote bag. Both are big and fit all my mom essentials.

How to wear the pieces in the mom capsule wardrobe
Once you go through your closet to see if you have the pieces from the capsule wardrobe you can figure out how to wear them. I have taken the 15-piece mom wardrobe capsule and created 20 outfits. That's 4 weeks of weekday mom outfits! I hope you can save these outfits and use them for some outfit inspiration this fall!
First Week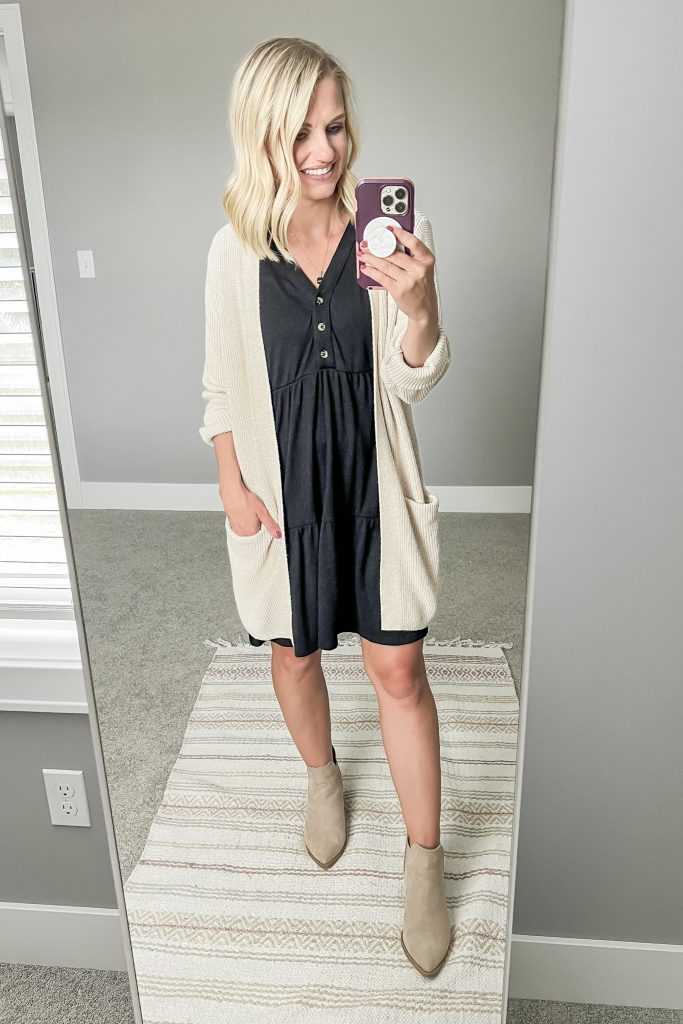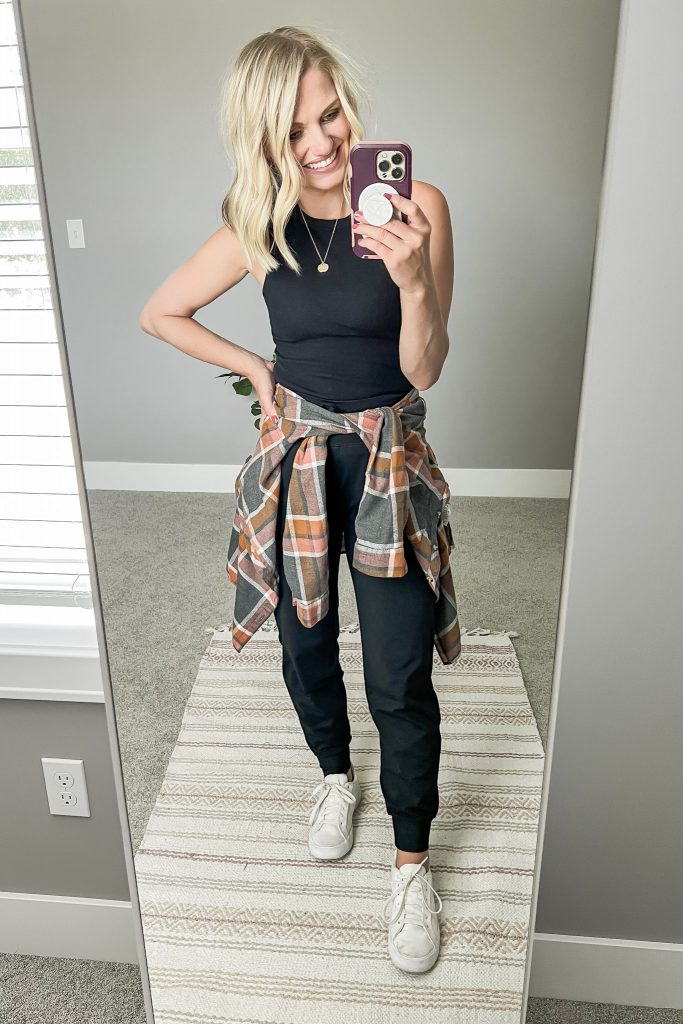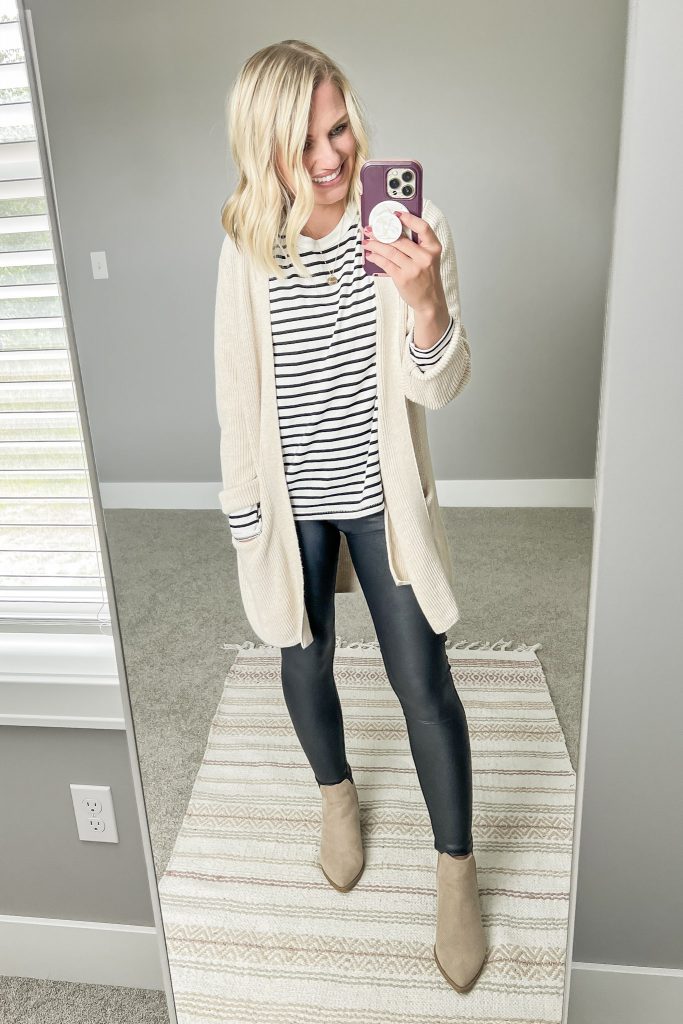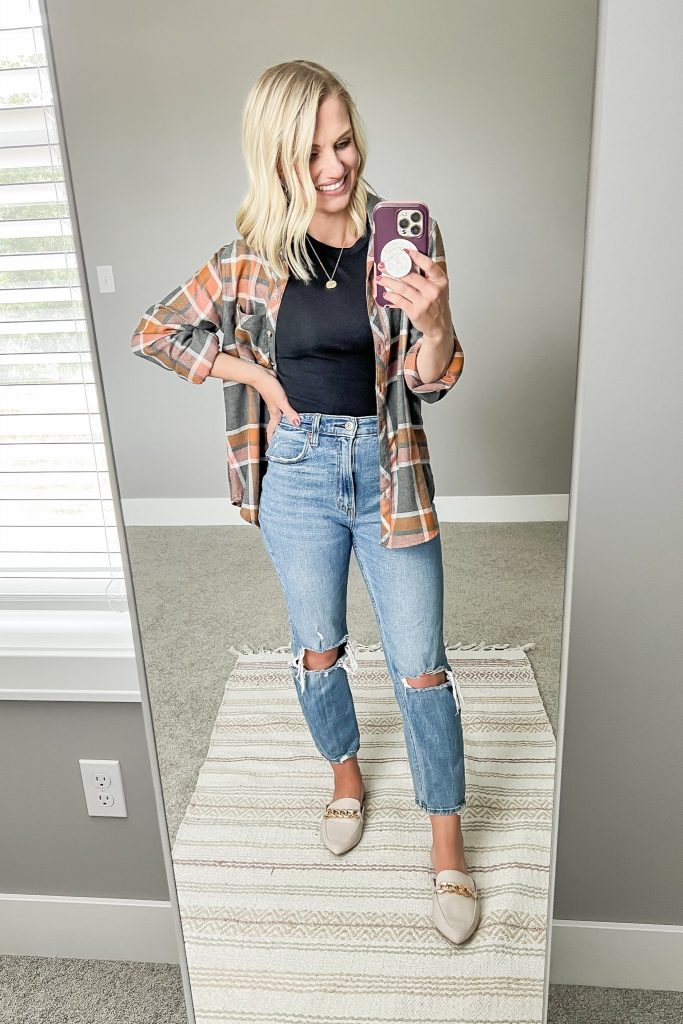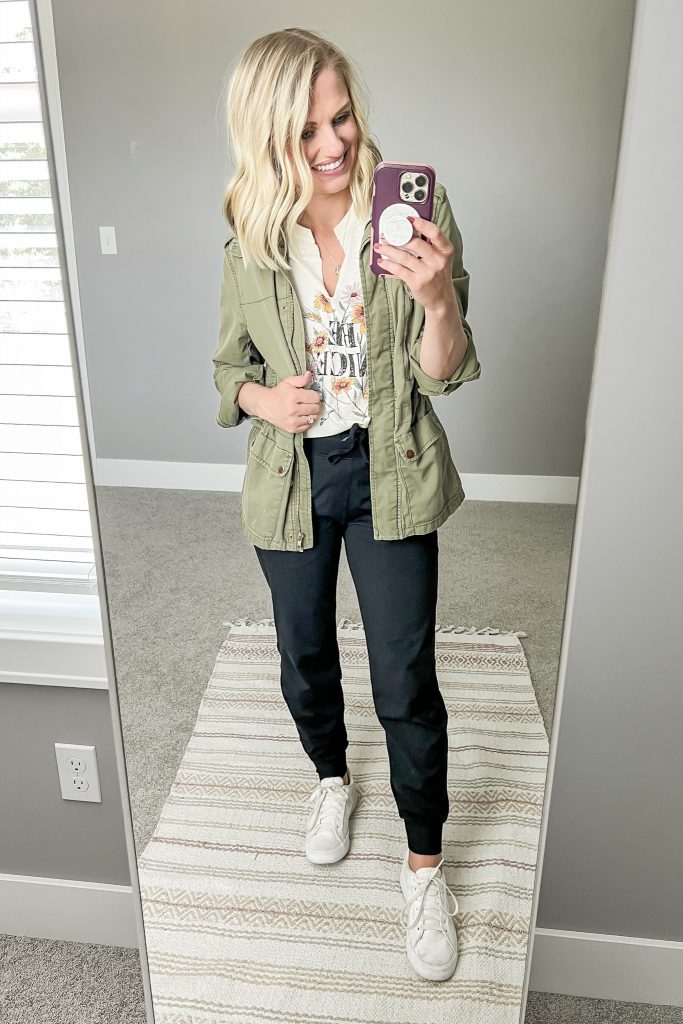 Second Week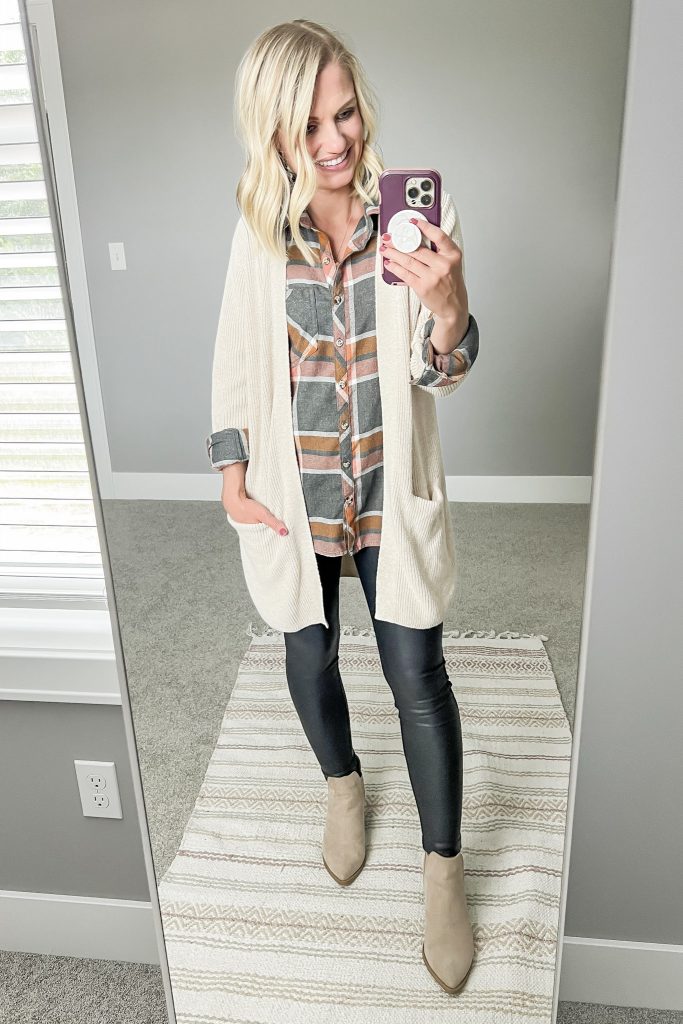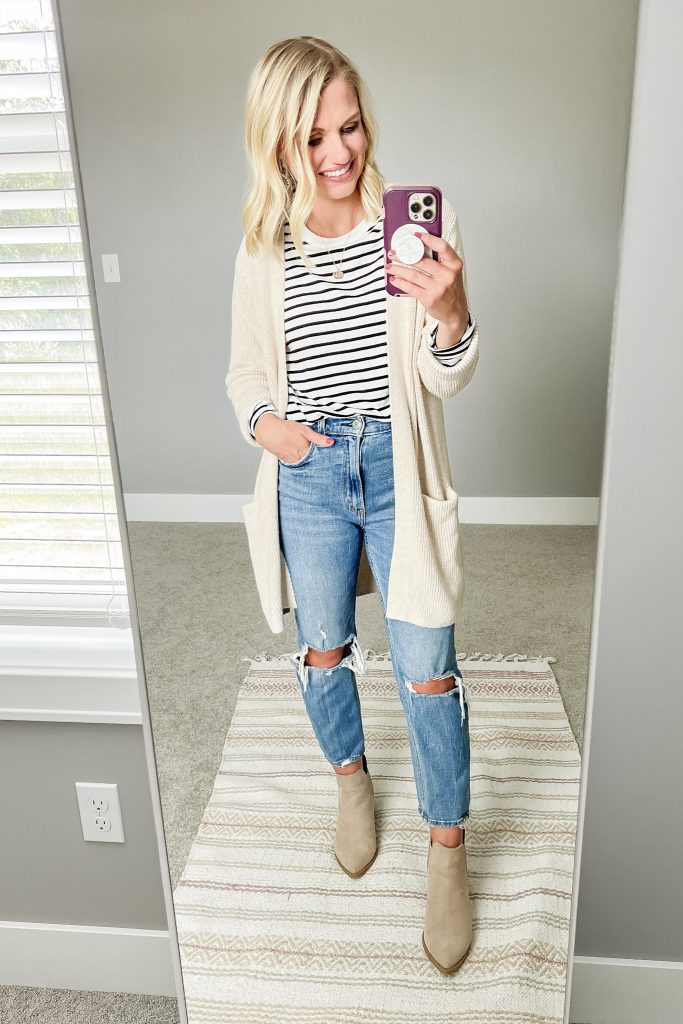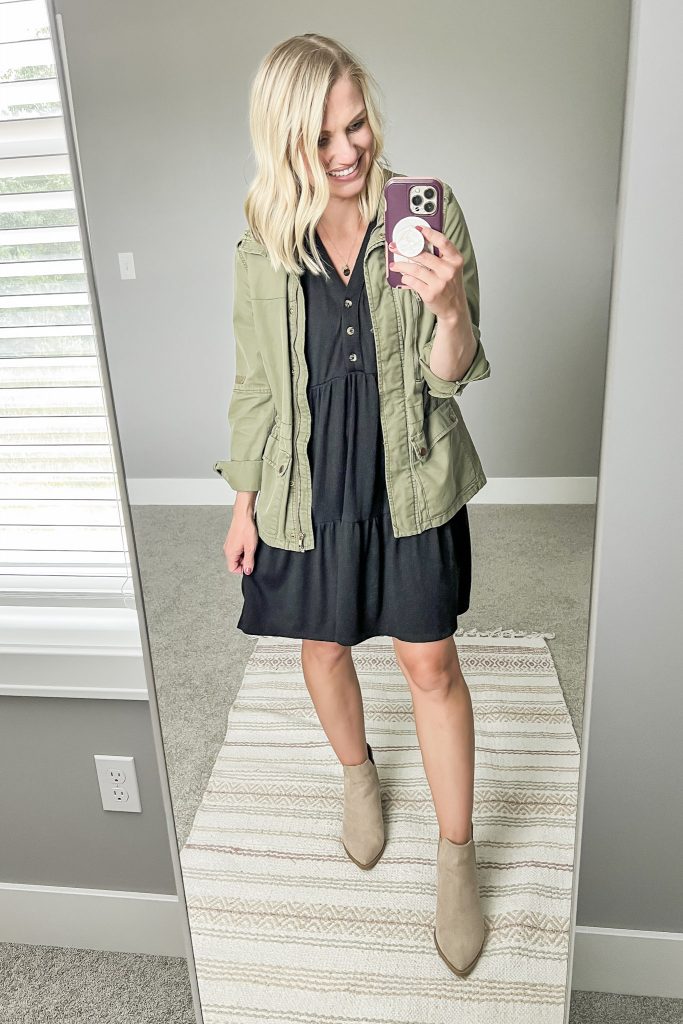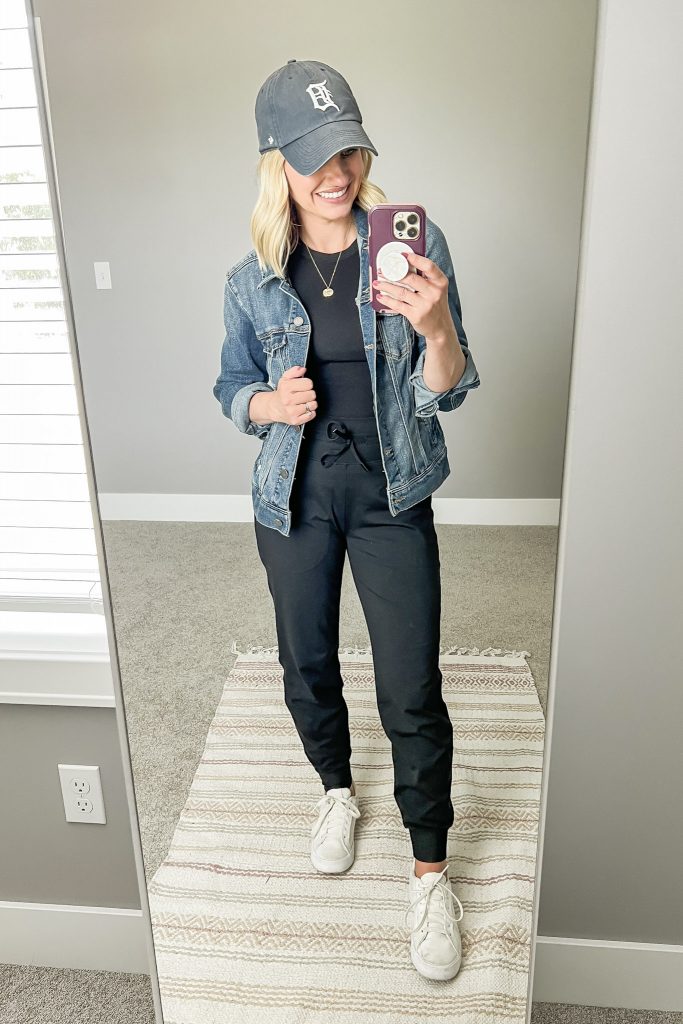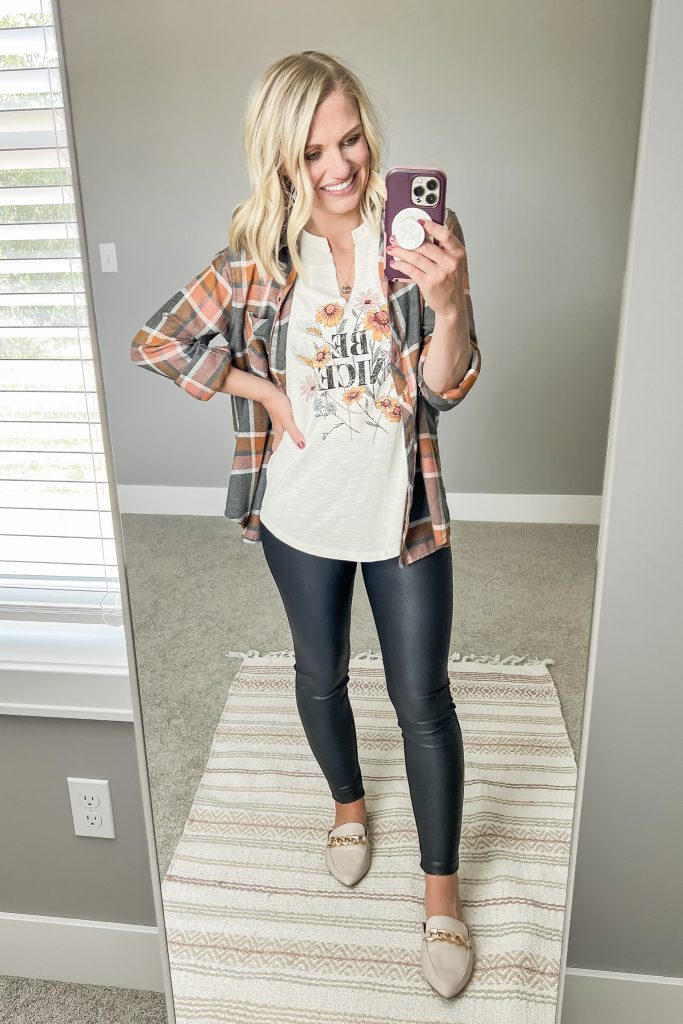 Third Week