This past week, I tagged along with my husband to Bellingham, Washington. He had to fly out of the airport up here and since we still don't have a place of our own in Las Vegas, I had no other choice but to come along. Let me tell you, it's been a long week.
Washington is a beautiful state! The snow cap mountains and views of the bay are great, but it's been raining for 10 days straight, so I only got to see a hint of this state's beautiful scenery. The rain has definitely put a damper on the week, but I guess that's what I've always imagined the Northwest to be like. I'd love to revisit the area again when the sun is out!
When Kevin wasn't working this week, we went on a few scenic drives. They were definitely not as scenic as they could have been with low visibility, but you could still see the beauty behind the clouds. We also tested out some local breweries, one of our favorite activities. Besides that, it's been a pretty uneventful week.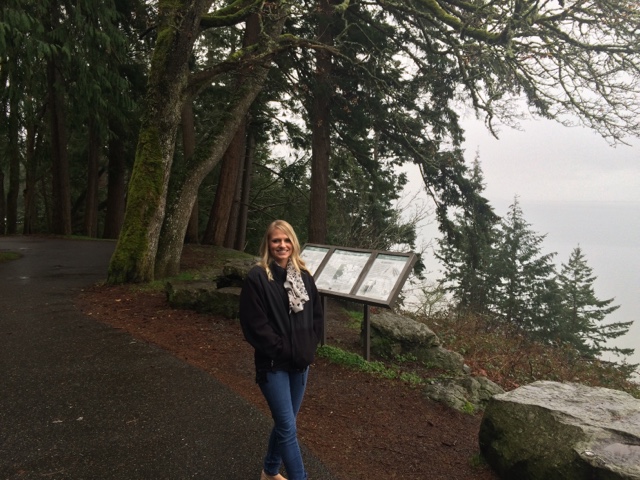 A beautiful lookout on the Chuckanut drives on a very rainy day.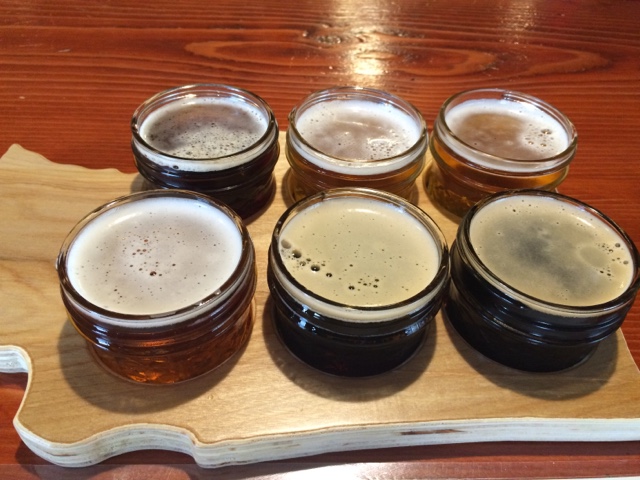 Some local craft beer served on a wooden Washington shaped tray.
Putting myself together in the morning helps me feel normal during this crazy, transitional time. Here are some of my outfits from this week…
It's been a long week. All I know is that I'm ready to go home. Where home is? I'm not sure. But what I do know, is that it won't be long until we are settled into our new life. When we get back to Vegas, we have plans for some apartment hunting and car shopping. Plus, I start a new job next week and I can't wait! Normal life is just around the corner!